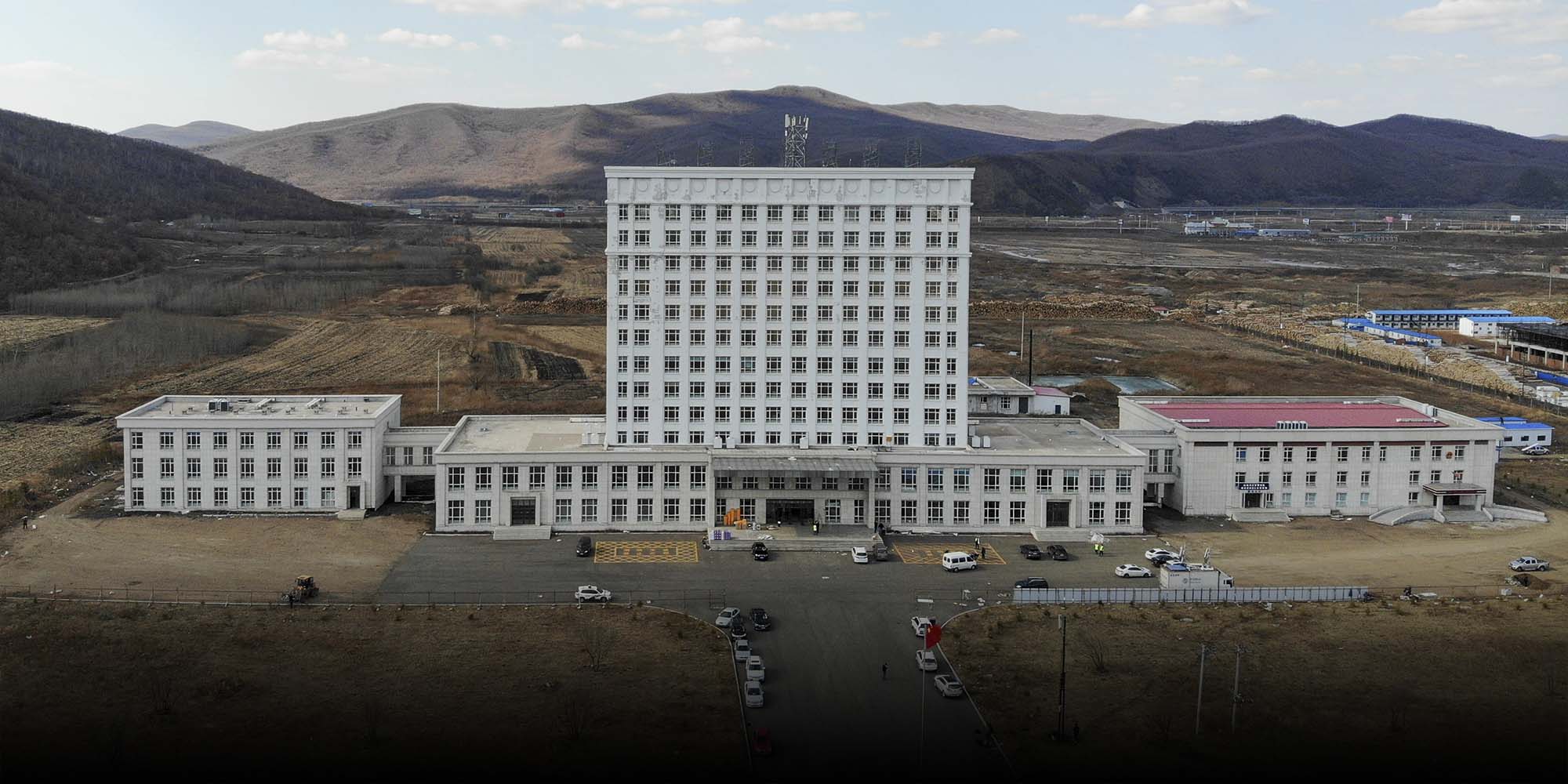 NEWS
Chinese Cities on Alert Over Rising COVID-19 Cases From Russia
Several border cities, as well as Shanghai, have reported an increasing number of imported coronavirus cases over the past week.
An uptick in imported COVID-19 cases, mostly from Russia, has raised concerns in several Chinese cities about a fresh wave of infections.
On Monday, health authorities in the northeastern Heilongjiang province said that all 49 newly reported imported coronavirus cases were among Chinese nationals returning from Russia. The border province had recently raised concerns over China's COVID-19 prevention and control work, after an increasing number of coronavirus infections were found in locals arriving through the city of Suifenhe.
Suifenhe, situated along the border with Russia, became the first city outside of Wuhan in the central Hubei province to "build" a makeshift hospital from a repurposed office last week. The city of 70,000 residents on Sunday suspended all public gatherings, after having closed its land border with the neighboring country last week and asked residents to remain indoors.
China's National Health Commission said Monday that there were 108 COVID-19 diagnoses reported in the country the previous day, the highest number of new daily infections in nearly six weeks. Of these, 98 were imported.
As of Sunday, China had tallied 1,378 imported COVID-19 cases, while the total number of confirmed cases in the country stood at 82,160.
Authorities in Harbin, the provincial capital of Heilongjiang, announced Saturday that they were stepping up measures to curb the spread of the coronavirus. All arriving international passengers will now be given two nucleic acid tests and an antibody test, as well as a mandatory quarantine period of 28 days.
Housing units in the city with confirmed and asymptomatic cases will also be placed under lockdown for 14 days, and all residents there will be given nucleic acid tests and antibody tests, according to authorities.
Other cities outside Heilongjiang also reported new infections among arrivals from Russia over the weekend.
On Sunday, the northern Inner Mongolia Autonomous Region reported 34 newly confirmed cases from Russia. All 34 people had entered China through the subprefectural border city of Manzhouli, a major port between China and Russia.
According to domestic media, authorities in the city have set up a command center dedicated to handling imported cases, and all international arrivals are being required to observe 14 days' quarantine. The municipal government has also ordered the creation of a 200-bed hospital that will be used to treat COVID-19 patients.
On Sunday, the Shanghai Health Commission said there were 52 newly imported cases the previous day, with all but one coming from Chinese nationals arriving from Russia. The 51 others arrived on the same flight from Russia on April 10 at Shanghai Pudong International Airport. Another 92 people who were in close contact with infected passengers have been tracked and are in quarantine.
In late March, China banned foreigners — including those with valid visas and work permits — from entering the country. The move was ostensibly aimed at curbing imported infections, though the country's foreign ministry had acknowledged that returning Chinese nationals were responsible for around 90% of such cases.
Editor: Bibek Bhandari.
(Header image: An aerial view of the office building converted into a temporary hospital in Suifenhe, Heilongjiang province, April 10, 2020. Xinhua)