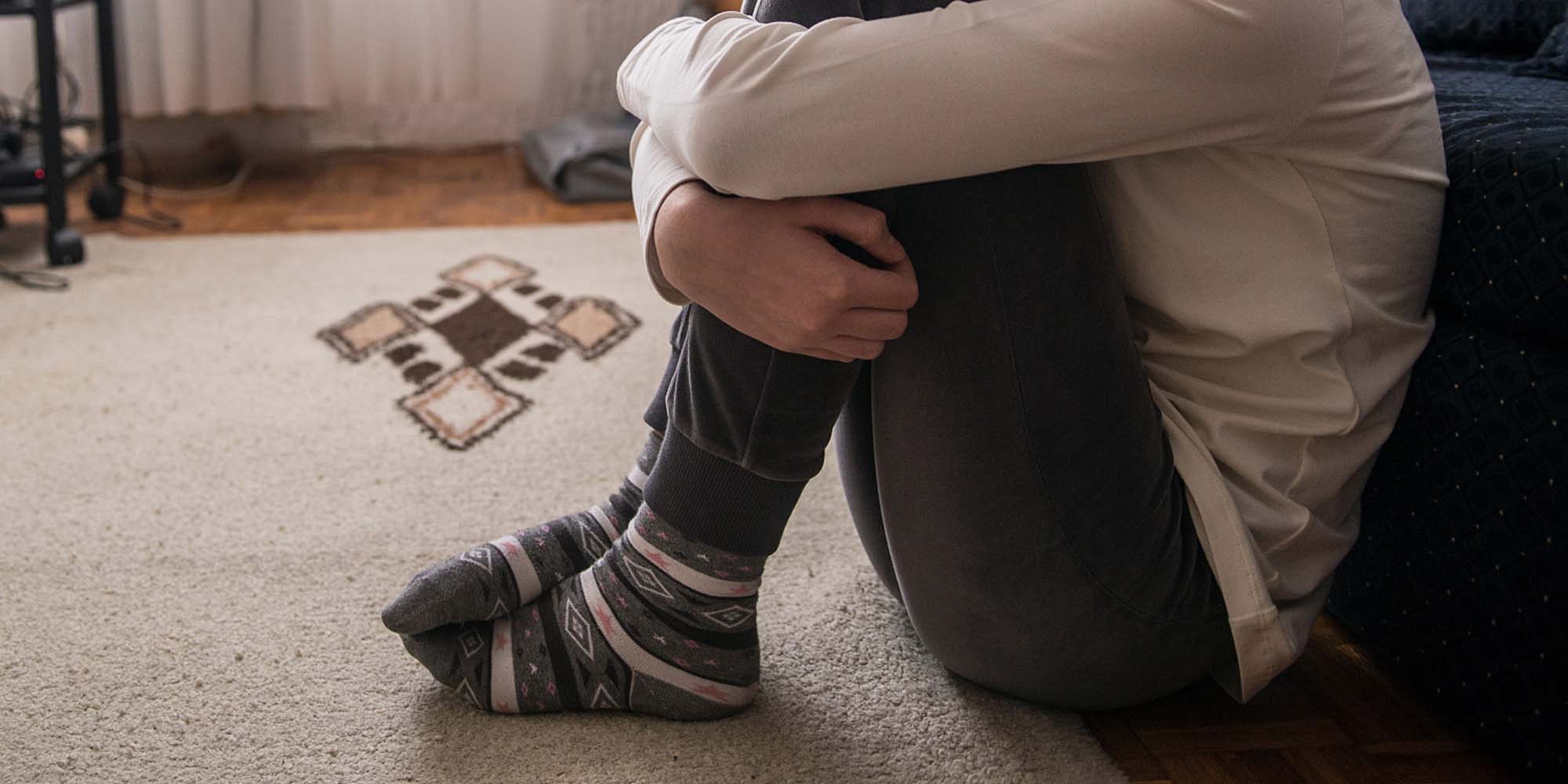 NEWS
China Seethes Over Teenager's Claims of Rape by Foster Father
The alleged victim says she first reported Bao Yuming — a businessman with ties to telecom firm ZTE and a large oil company — for rape in 2016, but police did not pursue the case.
Harrowing allegations of a successful businessman raping his teenage foster daughter for three years are attracting widespread attention in China.
According to a report Thursday from Guangzhou-based media outlet South Reviews, the mother of the alleged victim entrusted her daughter to Bao Yuming, a high-ranking director at two large companies, in November 2015. He started raping her a month later, when she was just 14 years old, the report said.
The victim, identified by the pseudonym Xingxing, told South Reviews that Bao forced her to watch child pornography, made her remove her clothes before bed, kept her from going to school, and limited her contact with anyone other than him. He told her all of these things were "normal" between a girl and her father, according to the report.

In 2016, Bao and Xingxing moved from Beijing to Yantai, a city in the eastern Shandong province, so that Bao could assume the role of vice president for Jereh Group, a large oil company. Until recently, Bao was also an independent non-executive director of Chinese telecom firm ZTE and a researcher at Southwest University of Political Science and Law in Chongqing.
On Thursday and Friday, all three institutions — Jereh Group, ZTE, and the university — announced that they no longer had contractual agreements with Bao.
Xingxing told South Reviews that throughout the three years after she went to live with Bao, she reported his sexual abuse to police — in Beijing and Yantai — multiple times beginning in early 2016, but they did not pursue her claims.
In April 2019, Xingxing attempted suicide but was rescued and turned over to Yantai police, whom she told, again, about the rapes. According to the report, she gave evidence: sanitary pads with Bao's semen on them, child pornography he watched with her, and her own nude photos Bao had stored on his computer.
Still, the Yantai police did not pursue her claims. Xingxing recalled, however, how one "kind" police officer had told her that anyone who took up the case would be at risk of losing their badge.
After Xingxing tried to kill herself, she was reunited with her mother. Together, they found a lawyer to represent them against Bao. In October 2019, the Yantai police, at the behest of the local prosecutor, finally accepted the case, and Xingxing submitted her evidence again, along with a photo of Bao's phone that showed him seeking foster parent relationships with other children. Xingxing told South Reviews she and her mother haven't received a single progress report from the police since then.
Revelations of the alleged abuse have gained enormous attention on Chinese social media, with a related hashtag on microblogging platform Weibo viewed over 900 million times by Friday evening.
Many online have accused the public security officials — especially those in Yantai — of dereliction of duty. Yantai police said late Thursday that they are still investigating the case.
Xingxing was reportedly diagnosed with depression and post-traumatic stress disorder after her three years with Bao, and a clinical examination in April 2019 found injuries to her shoulder, arms, and vagina.
When Sixth Tone called Xingxing on Friday, she said she was no longer accepting media interviews, on the advice of her therapist.
Bao responded to the allegations against him on Friday, telling Sixth Tone's sister publication The Paper that although he had adored Xingxing and given her whatever she wanted, she had returned his kindness with ingratitude.
Lü Xiaoquan, executive director of Qianqian Law Firm, which is representing Xingxing, told Sixth Tone that Yantai police recently informed him that Bao has been released on bail, pending trial — a decision he called "inappropriate," given the circumstances.
"Because of the potential danger Bao poses — there's still the father-daughter relationship, even if unofficial — he should be treated with more serious consideration," Lü said. "I think that if the law was followed correctly, he should not have been eligible for bail."
According to Lü, there are many legal clauses that could be invoked to seek a harsher sentence.
Under China's criminal law, rape may be punishable by death in certain extreme cases, such as when a victim under 14 dies or suffers serious injury. Lü added that China's top judicial and law enforcement officials determined in 2013 that rape perpetrated by certain individuals such as foster parents should be punished more severely.
Lü and his team are now urging the Yantai police to speed up their investigation. He told Sixth Tone he plans to travel to the city himself and assist the authorities with the case as soon as travel restrictions imposed during the COVID-19 outbreak are eased.
Editor: David Paulk.
(Header image: People Visual)