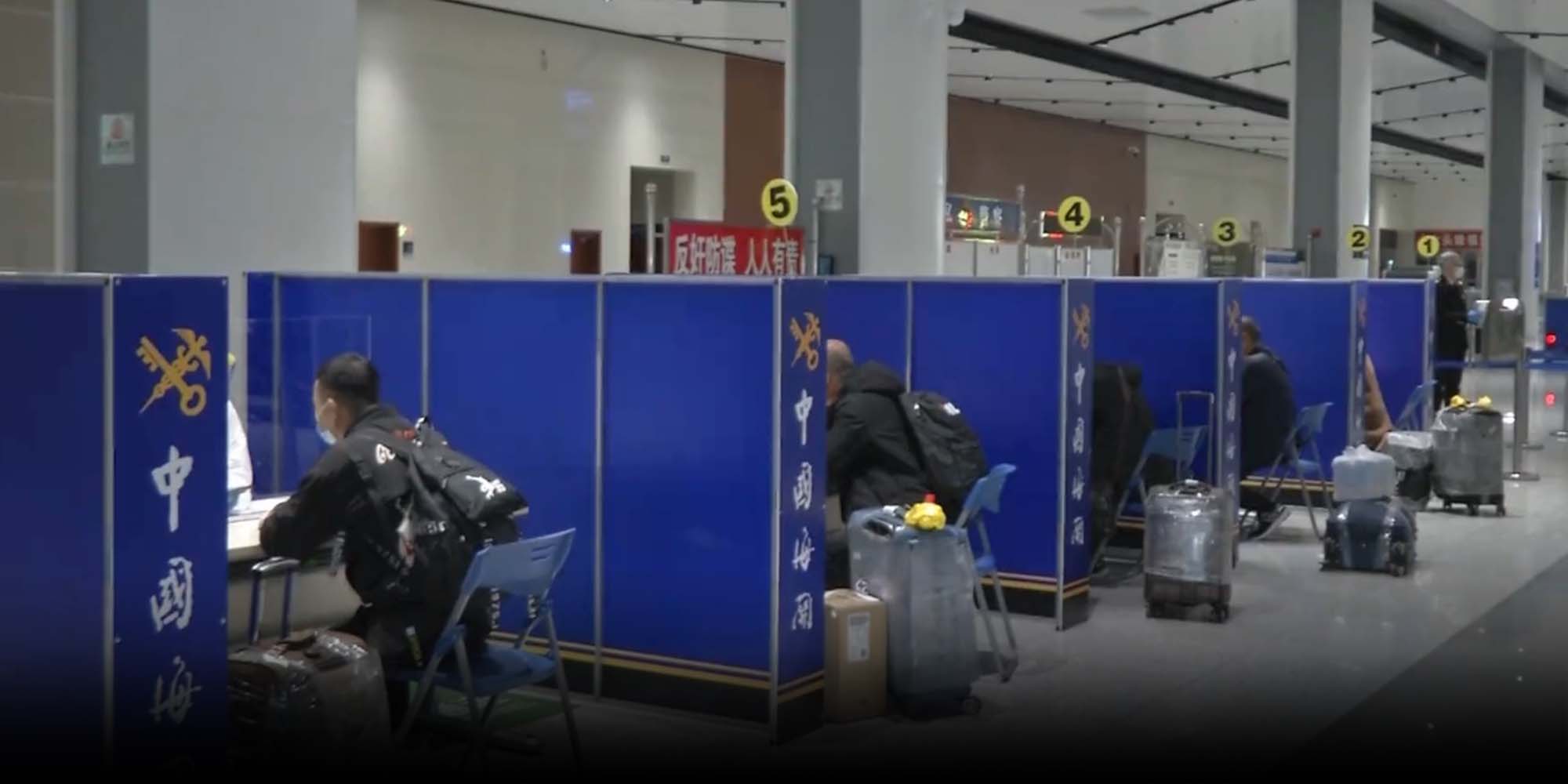 NEWS
Suifenhe Building China's First Pop-Up Hospital Outside Wuhan
The city in Heilongjiang has seen a sharp rise in imported cases of COVID-19 as Chinese nationals return from neighboring Russia.
A city in northeastern China's Heilongjiang province is enforcing a strict stay-at-home order and has started construction on a quarantine hospital following a sharp increase in coronavirus cases over the past few days.
The county-level city of Suifenhe on Wednesday ordered its 70,000 residents to remain indoors, with each household allowed to send one person out to buy essential items once every three days. The provincial government also sealed off the city's border with Russia after 45 new COVID-19 cases among returning Chinese nationals were reported on Monday and Tuesday.
The first preventive measures in Suifenhe were implemented the same day that the central Chinese city of Wuhan — where the novel coronavirus was first detected — lifted its lockdown after 76 days, following steadily declining numbers of newly reported cases.
On Thursday, Heilongjiang's health department said that Chinese nationals returning from Russia accounted for all 40 of the province's new cases reported the previous day. As of Tuesday, Heilongjiang had tallied 87 total imported cases.
With the number of international flights to and from China now dramatically reduced, more Chinese citizens are opting to enter the country by land. From March 21 to April 7, over 2,400 people passed through the Suifenhe border alone.
Lin Chengzhong, a Suifenhe local who runs a business importing timber from Russia, told Sixth Tone that the small city has always had close ties with its neighbor to the east through the land crossing. In recent years, products such as beer and yogurt have been brought across the border from Russia and sold in China.
Lin's company resumed business in March but had to shut down again just two weeks later, after more imported cases were detected in the province. Though Lin says some residents feel a bit "unsafe," he's not yet worried himself.
"In my opinion, as the government ramps up efforts to isolate these overseas personnel directly from the port (of entry) and take them to hospitals … there shouldn't be too many issues," Lin said. Asymptomatic carriers are one source of concern for Lin, however, as he says he wouldn't know if he was coming into contact with them.
Amid concerns over the spike in infections, Suifenhe on Monday began building a 600-bed quarantine hospital that is scheduled to begin receiving patients on April 11, according to state broadcaster China Central Television. At the end of 2018, the city had six hospitals and health centers with a combined 502 beds and 809 medical workers.
On Thursday, sources told Sixth tone's sister publication The Paper that all imported cases diagnosed in Suifenhe had been transferred to designated hospitals in the nearby city of Mudanjiang, while only asymptomatic carriers will remain in the smaller city. The Suifenhe People's Hospital — a designated medical facility for COVID-19 patients — was completely closed on Wednesday "due to the need for epidemic prevention and control," according to the local government.
The provincial government, meanwhile, has dispatched a team of 141 medical professionals to Suifenhe and designated more than a dozen hotels as isolation centers for the close contacts of infected patients, according to local authorities.
A staff member at Mudanjiang Hongqi Hospital told Sixth Tone that the hospital has also dispatched medical workers to Suifenhe but was not aware of how many.
Accompanying the increasing number of COVID-19 patients in Heilongjiang are concerns of dwindling medical supplies.
"Supplies of protective materials are very tight," an unnamed deputy director of Suifenhe People's Hospital told The Paper on Thursday. "The province is actively procuring (supplies) for us." The hospital's stock of hazmat suits will only last up to five more days, the official said, and there is a dire need for N95 surgical masks.
A Chinese woman who returned from Moscow and is currently under quarantine at Suifenhe People's Hospital after developing a fever and cough told The Paper that she was given a nucleic acid test Wednesday and is awaiting a result. She had flown from the Russian capital to the eastern port of Vladivostok on Monday, then continued her journey home the following day on a bus with several other Chinese people.
According to the woman, other new arrivals in quarantine have also developed COVID-19 symptoms. She said they haven't been diagnosed or treated, and that the facilities in the quarantine ward are spartan, with each patient assigned to a room without a toilet.
Sixth Tone's repeated phone calls to the hospital and the provincial health department went unanswered Thursday. Suifenhe's health bureau referred Sixth Tone to the city's COVID-19 command center, which referred Sixth Tone to the city's publicity department. Calls to the department's media spokesperson, surnamed Shi, went unanswered.
Additional reporting: Liu Hui and Ye Ruolin; editors: Bibek Bhandari and David Paulk.
(Header image: Travelers register at the border crossing in Suifenhe, Heilongjiang province, April 8, 2020. CNS)