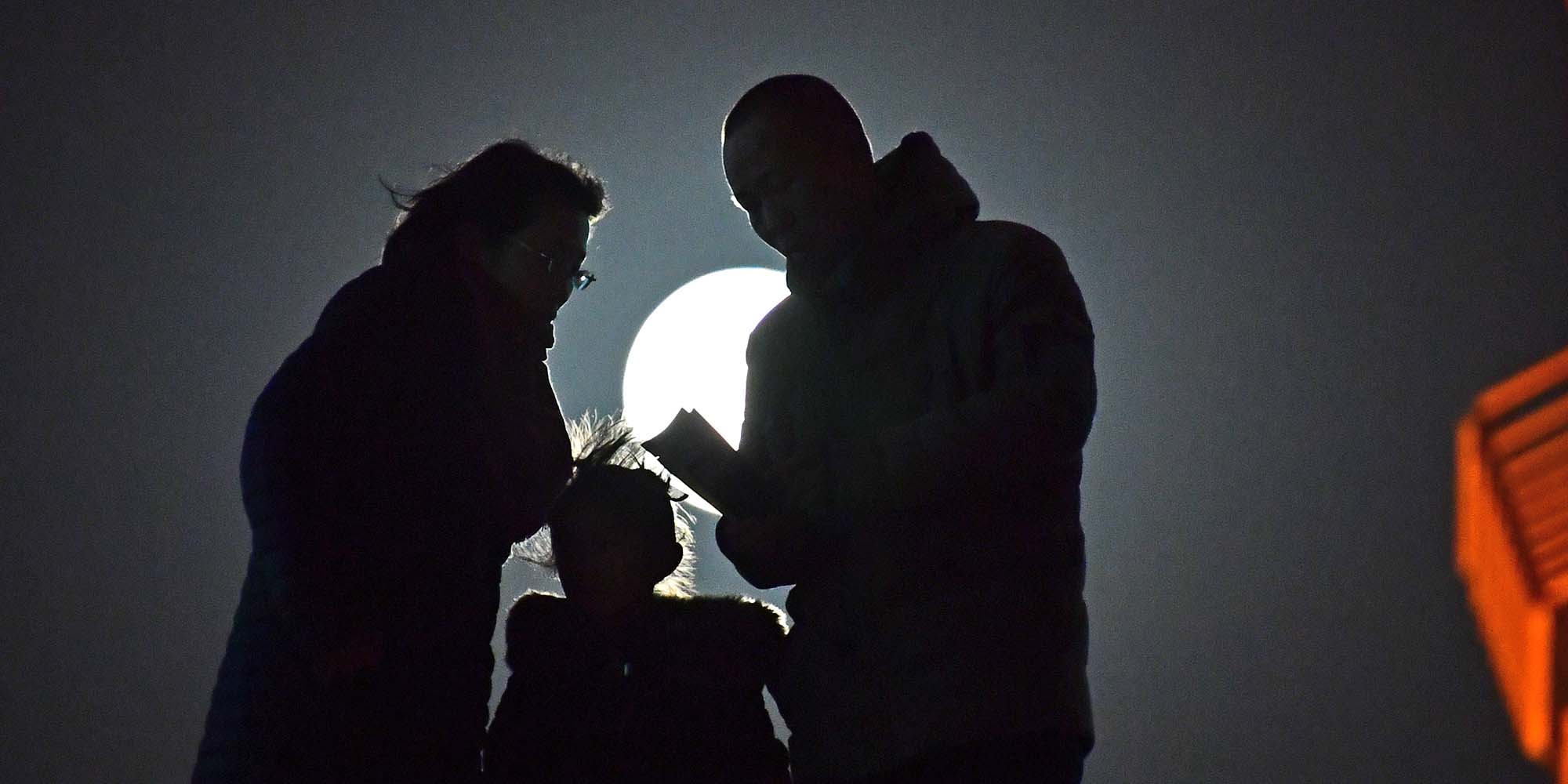 NEWS
Call Them by My Name, Say China's Mothers
The question of whether a child should automatically receive their father's family name is being widely discussed on Chinese social media after a woman divorced her husband because he refused to give their child her surname.
Whose name should a child have, anyway?
That's the question up for discussion on Chinese social media after a woman said she had divorced her husband because he refused to allow their son to bear her family name. In a Weibo microblog post that has since gone viral, the unnamed woman said her in-laws and parents had also opposed the decision aimed at challenging a patriarchal custom.
"Even if he appears to be a good husband, he still has all the privileges in marriage … including giving our son his surname," read the woman's post, which has been shared over 47,000 times since it was published March 26. "I want freedom."
As in many male-dominated societies, identities of children in China are mostly associated with their father's family names. Some are now challenging this traditional practice, while others prefer the status quo.
"This is too radical," commented one name-change opponent below the Weibo post. "I respect your choice, but please don't call it feminism."
"Passing on a woman's surname to children is important," retorted a supporter. "As women, we are the ones who give birth to the child, so we deserve such a right."
In an online poll by media outlet Phoenix Weekly, opinions are split. While more than half of the 42,000 respondents said it didn't matter as long as the couples agreed on the surname, 13% vehemently defended using the father's surname, and 12% supported passing the mother's family name on to children.
A preference for using the father's family name is still the norm in China — where scholars have pointed out that even first names are gendered, as a daughter's name might carry the meaning "pray for a little brother" — unless the woman comes from a wealthier or more powerful family. But according to gender experts, the government's two-child policy has empowered more mothers to seek to pass their family names on to their children as a symbol of gender equality between husband and wife.
The trend of combining both parents' surnames has also been catching on in Chinese society. According to a 2019 study on Chinese names, more than 1.1 million Chinese people have both their father's and mother's surnames, a tenfold increase from 1990.
Lai-Zhang Jinghan from the eastern Fujian province is one of them.
The 25-year-old told Sixth Tone that her father believes his family name, Lai, has a negative connotation — it can mean "shameless" or "unreasonable" in Chinese — and could potentially be weaponized by bullies. He initially only wanted to pass along his wife's surname but later decided to tack his family name on as well.
"My dad wanted to name me with my mom's surname, Zhang," she said. "However, back in the '90s, my grandparents' generation wouldn't have been happy with their granddaughter having her mother's surname. So they decided to keep both surnames."
Zheng Shiyin, a gender studies graduate from the University of Cambridge, told Sixth Tone that the culture of passing on surnames is shaped by patriarchal systems in most civilizations. The decision to pass along the wife's surname, though progressive, is still entrusted to the male family members.
"When giving the newborn the mother's surname, it's still passed through her father," said Zheng. "Therefore, the fight is still reallocated in the same patriarchal system."
Even in progressive families like Lai-Zhang's, such predicaments and traditional naming norms still hold root. Lai-Zhang's mother, Zhang Rong, said she made an agreement with her husband before their daughter was born: She would pass her surname to a girl, while a boy would get his surname.
The topic is complex, Zheng says, though continuing the discussions unfurled by the Weibo post should only contribute to wider and more meaningful conversations.
"The constructive result of the debate is not just about fighting against traditional norms, but more significantly, it has raised people's awareness about gender inequality in relationships and marriages," Zheng said.
Editor: Bibek Bhandari.
(Header image: A family of three observes a supermoon in Zhengzhou, Henan province, Jan. 31, 2018. VCG)