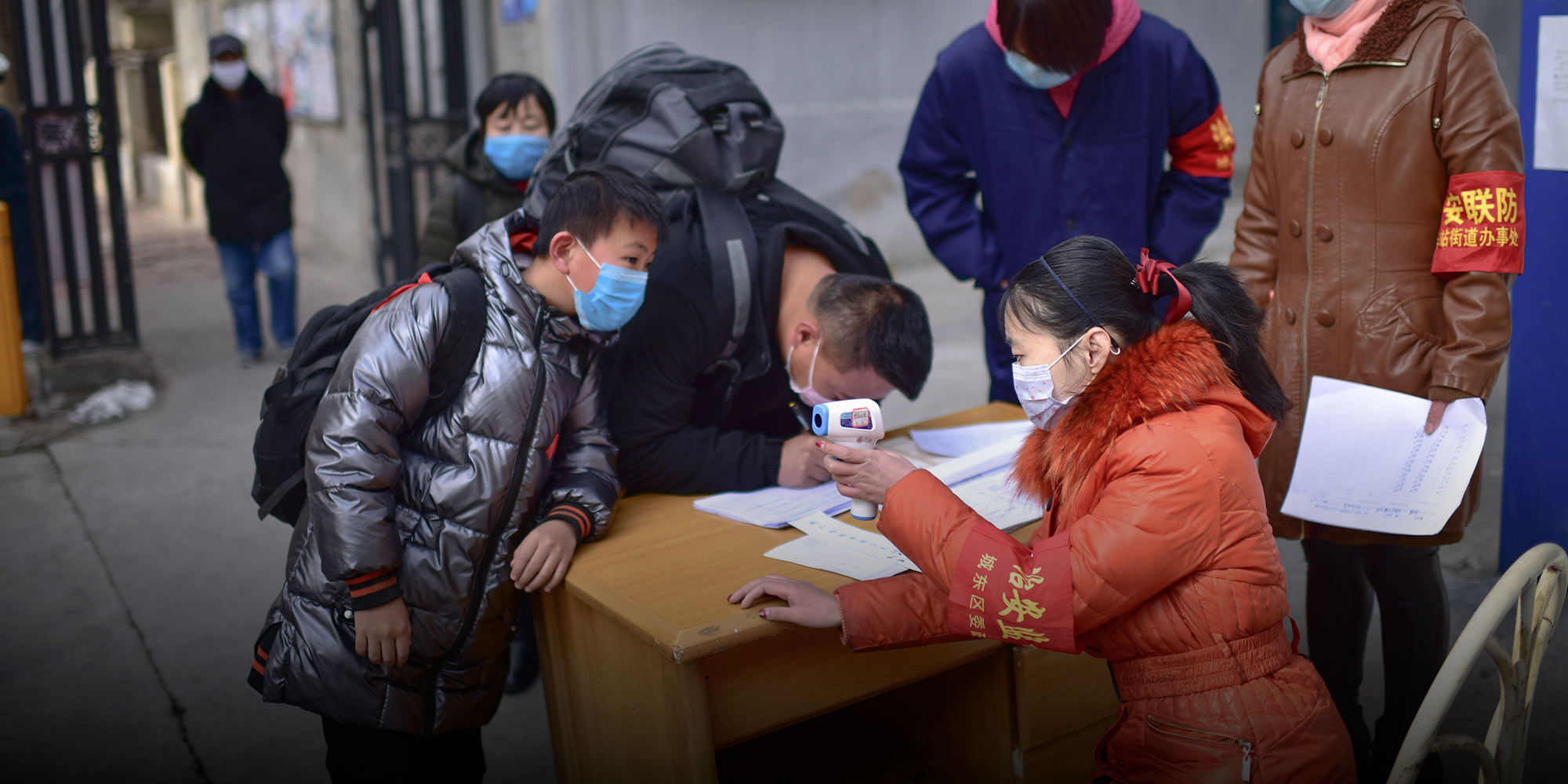 VOICES & OPINION
To Halt COVID-19, Protect Renters
Renters continue to lack the same urban rights and protections as homeowners. That divide has never made less than in the middle of a pandemic.
This February, not long after an outbreak of COVID-19 in the central city of Wuhan had become a national epidemic, my local neighborhood committee in Shanghai posted a notice informing residents how to register for the chance to buy face masks. There was a catch, however. To register, residents had to present not just their state-issued ID card, but also their property deed. Renters without deeds were ineligible.
As COVID-19 spread, it accentuated long-standing fault lines in Chinese society — between rural and urban, migrant and local. Renters, too, have faced unexpected challenges. In order to control population flow and keep the virus outside their borders, many cities have restricted or discouraged renters from returning from their Lunar New Year vacations, regardless of their health status. Local officials in the eastern city of Kunshan required renters from any of seven at-risk provinces to be repatriated. And a neighborhood in southwestern city Chengdu announced that, if renters wanted to return home, they and their landlord would each have to pay a 500,000 yuan ($70,600) deposit.
Homeowners, on the other hand, were generally free from such restrictions, their deeds proof that they belonged. To understand this imbalance of rights between renters and homeowners, it's important to look past current efforts to curb the spread of the coronavirus, which are merely a manifestation and demonstration of how urban housing rights work.
"Homeowner" is a relatively new identity in China, though it is constantly reaffirmed and strengthened by the workings of everyday life. Homeownership here does not simply imply having a house to live in and a home to return to, it's associated with group identity, class identity, and social status. And behind these associations, it indicates preferential access to certain rights.
In the early years of the People's Republic of China, the country managed, allocated, and controlled housing for urban residents through a system of public housing. Beginning with the "reform and opening-up" push in 1978, however, market forces gradually made their way into the housing sector. Twenty years later, in 1998, the country abolished its public housing distribution system.
Homeownership soon became an important class marker, conferring access to coveted public services or other benefits. During the 1990s, cities such as Shanghai, Guangzhou, and Tianjin implemented a "blue seal residency permit" system to stimulate the housing market. Under this system, people from other cities only needed to buy a house in the city to receive the same preferential treatment permanent residents enjoyed, like spots in kindergartens and public school systems, the ability to apply for a business license, and the right to install gas and telephone lines.
The "blue seal" system has since been phased out, but homeownership remains closely linked with access to the best urban public resources. Meanwhile, surging house prices mean that homes now make up three-quarters on average of Chinese household assets, a much higher figure than in other countries. All told, homeownership in China is an important measure of family wealth, class identity, and urban identity, and it's become commonplace for two or even three generations of a family to pool their wealth to buy property.
In this stratified system, renters receive unequal treatment, including when it comes to their children's educational rights. In order to solve this problem, promote the development of the rental market, and ease the housing market bubble, the Ministry of Housing and Urban-Rural Development announced in 2017 that it would pass legislation clearly delineating the duties of landlords, safeguarding their lawful rights and interests, and systematizing lease periods and rental fees.
The ministry's intention was to gradually grant renters the same access to public services as property owners. Yet the above-mentioned policy remains in the draft stage, and even if it is a step in the right direction, there is still a long way to go before owners and renters enjoy the same rights. When the southern city of Guangzhou first introduced a policy of equal rights for renters and buyers in 2017, it stipulated that the children of homeowners and renters alike would enjoy equal access to nearby schools. However, in practice, the children of renters are still given lower priority than those of homeowning families in the city's top school districts.
These divisions have been highlighted by the pandemic. As the virus raged, a lack of property rights saw renters being expelled from their homes and forced to either find temporary accommodations or return to their hometowns. Ostensibly, this was done for local epidemic control purposes, yet renters sometimes also found themselves left out of other epidemic control efforts, as in the case of my neighborhood's face mask distribution system.
COVID-19 presents a high risk of human-to-human transmission, so it's understandable that communities would take measures to protect vulnerable groups. However, treating people differently according to whether or not they own real estate in the city, or whether or not they are "locals," is not the answer.
When people live in the same neighborhood and contribute to the same city yet are treated differently, it heightens social divisions and causes conflict. The COVID-19 pandemic has been a litmus test for the rights of renters and owners in Chinese cities, and as such, it gives us an opportunity to reflect on their implementation. Overcoming this disease will require us to stick together: The coronavirus doesn't discriminate on the basis of property ownership, and neither should we.
Translator: David Ball; editors: Cai Yiwen and Kilian O'Donnell; portrait artist: Zhang Zeqin.
(Header image: A father registers with community workers when arriving in a residential compound with his son in Xining, Qinghai province, March 3, 2020. Wu Gang/Xinhua)