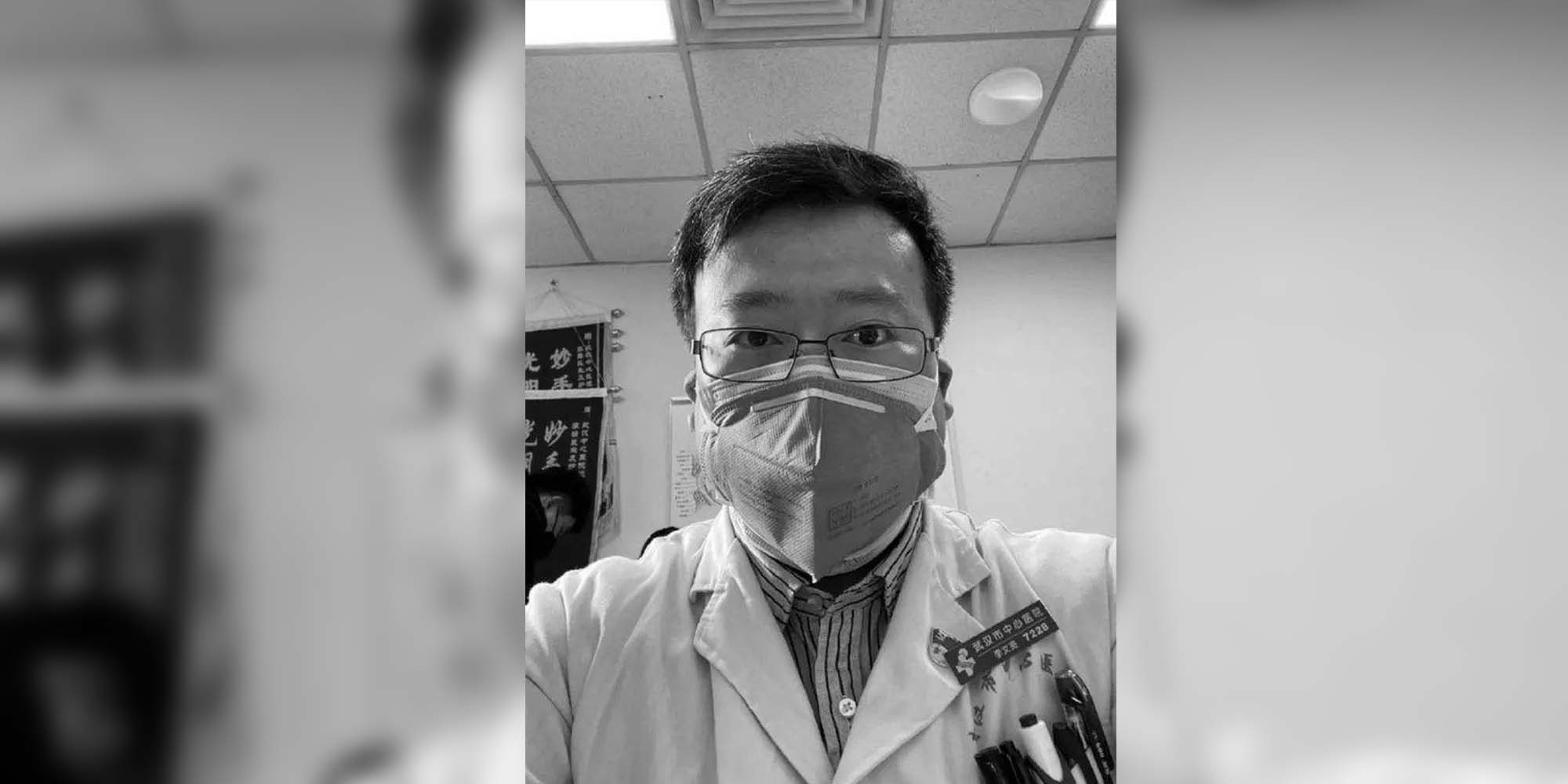 NEWS
Hubei Honors 14 Martyrs of the COVID-19 Pandemic
Among them is Dr. Li Wenliang, the ophthalmologist who was punished by police for trying to warn his colleagues about the virus that ultimately killed him.
The Hubei government on Thursday honored 14 individuals — medical staff, police officers, and social workers — as martyrs after they lost their lives during China's fight against COVID-19. Among them are two now-household names: doctor Li Wenliang and nurse Liu Fan, who both worked at hospitals in the central Chinese city of Wuhan, where the coronavirus was first detected.
"The COVID-19 outbreak is a serious public health incident with the fastest spreading rate, the widest infection range, and the greatest difficulty to prevent and control," the Hubei authorities' announcement said. "Putting aside their own safety, these people worked on the front line, shouldered great responsibility, and gave everything."
Li died on Feb. 7 after exhaustive efforts to save him failed. Widely credited as one of the first people to raise the alarm about a mysterious SARS-like respiratory disease, the 34-year-old ophthalmologist from Wuhan Central Hospital was punished by local police in early January for "spreading rumors" about the virus. He later became infected while working at his hospital, one of the city's designated medical facilities for receiving and treating suspected and confirmed COVID-19 patients.
Li's death triggered an enormous public outcry. Within hours of the announcement, the central government dispatched a team to investigate Li's death and the events leading up to it. The team's report urged the Wuhan police to apologize for issuing a letter of criticism against Li for sharing information that proved to be largely true.
Liu, a community health center nurse who had come out of retirement, developed symptoms on Feb. 6, running a fever. She died just over a week later. In addition, the coronavirus claimed the lives of her parents and younger brother.
Also among the 14 martyrs is Liu Zhiming, the head of Wuchang Hospital and no relation to nurse Liu Fan, who died at the age of 51 after working around the clock to prepare his hospital wards and staff to receive some 500 confirmed cases. As Liu Zhiming's condition rapidly deteriorated, his wife — a head nurse at another frontline hospital — wasn't able to see him to say goodbye. The next day, a video of the disconsolate widow weeping while chasing after the hearse carrying her late husband tugged at the heartstrings of millions of viewers.
Since the outbreak, the physical and psychological health of vulnerable and overworked medical staff has been a prominent problem. According to figures released in February, over 2,000 medical staff contracted the COVID-19 virus, and at least six lost their lives. In the early stages of the crisis, shortages of protective suits, goggles, and face masks meant greater risks of medical workers being exposed to the virus.
In February, central authorities released a notice asking lower levels of government to honor some deceased medical workers as martyrs and offer assistance to their families in the form of financial and psychological support. Thanks to flexible policy interpretations, the families of many medical professionals who died during the crisis are being compensated for "work-related injuries" even if their deceased family member passed away at home rather than at the hospital.
Editor: David Paulk.
(Header image: A portrait of Dr. Li Wenliang. From his Weibo account)