NEWS
China's Twitch Hoping to Turn Men on to Livestreamed E-Commerce
Many of the people tuning in to China's commercial livestreams are women. Live gaming platform Douyu is looking to appeal to a different demographic.
Commercial livestreaming has taken China by storm, with channel hosts attracting hordes of mostly-female viewers tuning in to buy fashion items or beauty products. Now the country's Twitch-like streaming platform Douyu is getting in on the game, again, but with a different target audience in mind.
Over the weekend, two of Douyu's best-known livestreamers — including a gamer who is fond of using a voice-altering device to sound like a girl before slaughtering his opponents — collaborated to sell home projectors, power banks, gaming mice, Apple AirPods, Adidas Yeezys, and assorted menswear for a grand total of nearly 5 million yuan ($705,000).
A week earlier, a livestreamer who specializes in outdoor activities hosted broadcasts for Nike and Adidas that generated around 6 million yuan in combined sales for the two brands, whose offlines stores have been hard-hit by the COVID-19 pandemic.
"Their success has absolutely illustrated that there is great consumption potential among Douyu users, and that it's feasible to adapt the e-commerce business model for our platform," Li Kun, the head of Douyu's commercial livestreaming initiative, told Sixth Tone.
"Given that our main audience is gamers aged 18 to 35, we'd like to choose products such as sportswear, streetwear, and the latest gadgets," Li said. "Compared with other commercial livestreaming platforms that focus on lipstick and cosmetics for female consumers, we will make full use of our advantage."
According to a December livestreaming industry report from business intelligence provider QuestMobile, nine out of 10 people who watch livestreamed gaming in China are male. By the end of 2019, Douyu had 166 million monthly active users, 7.3 million of whom were paying members.
With an annual growth rate of over 200%, China's commercial livestreaming sector emerged as a 440 billion yuan industry in 2019, according to one estimate. As one of China's earliest and largest livestreaming platforms, Douyu has been attempting to break into commercial livestreaming since 2016.
For that year's Nov. 11 online shopping bonanza — also called Double Eleven or Singles Day — Douyu collaborated with Taobao, Alibaba's Amazon-like online marketplace, to have one of its top livestreamers, Feng Timo, sell the platform's products from her Douyu streaming channel. While Douyu has had mixed success with its forays into commercial livestreaming over the years, the platform has high hopes for a new online sales initiative slated for May.
According to Li, Douyu will consider providing assistance to livestreamers looking to expand their e-commerce operations — even those who might have only a few hundred followers.
"For example, we will consider the amount of effort they put into commercial livestreaming," Li said. "Even the small and medium livestreamers could be the driving force behind commercial livestreaming, as long as they excel at salesmanship and selecting suitable products."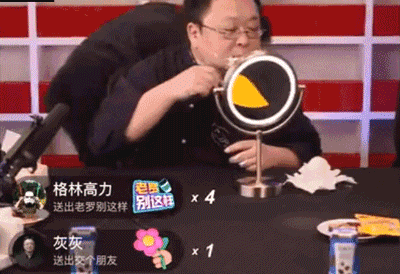 Commercial livestreaming has repeatedly exceeded expectations in China, especially during the COVID-19 crisis, when many millions of people were confined to their homes for weeks or months. On Wednesday, a commercial space rocket sold for 40 million yuan during a promotional livestream event on Taobao Live. The same day, Douyin — as TikTok is called in China — announced that tens of millions of people had tuned in to the first livestream hosted by Luo Yonghao, the founder of debt-ridden Chinese smartphone brand Smartisan, and purchased 110 million yuan worth of products in just three hours.
"If my favorite livestreamer started selling products, I would support him. It's a trending way to make money," Jin Min, an esports fan who watches several hours of livestreamed gaming each day, told Sixth Tone. "Gaming livestreamers are always funny, and I think it might be interesting to see how they present the products. But if they shifted their focus to e-commerce and ignored the quality of their livestreamed gaming, I don't think that would be a good idea."
Editor: David Paulk.
(Header image: A screenshot of two commercial livestreamers promoting shoes. Courtesy of Douyu)