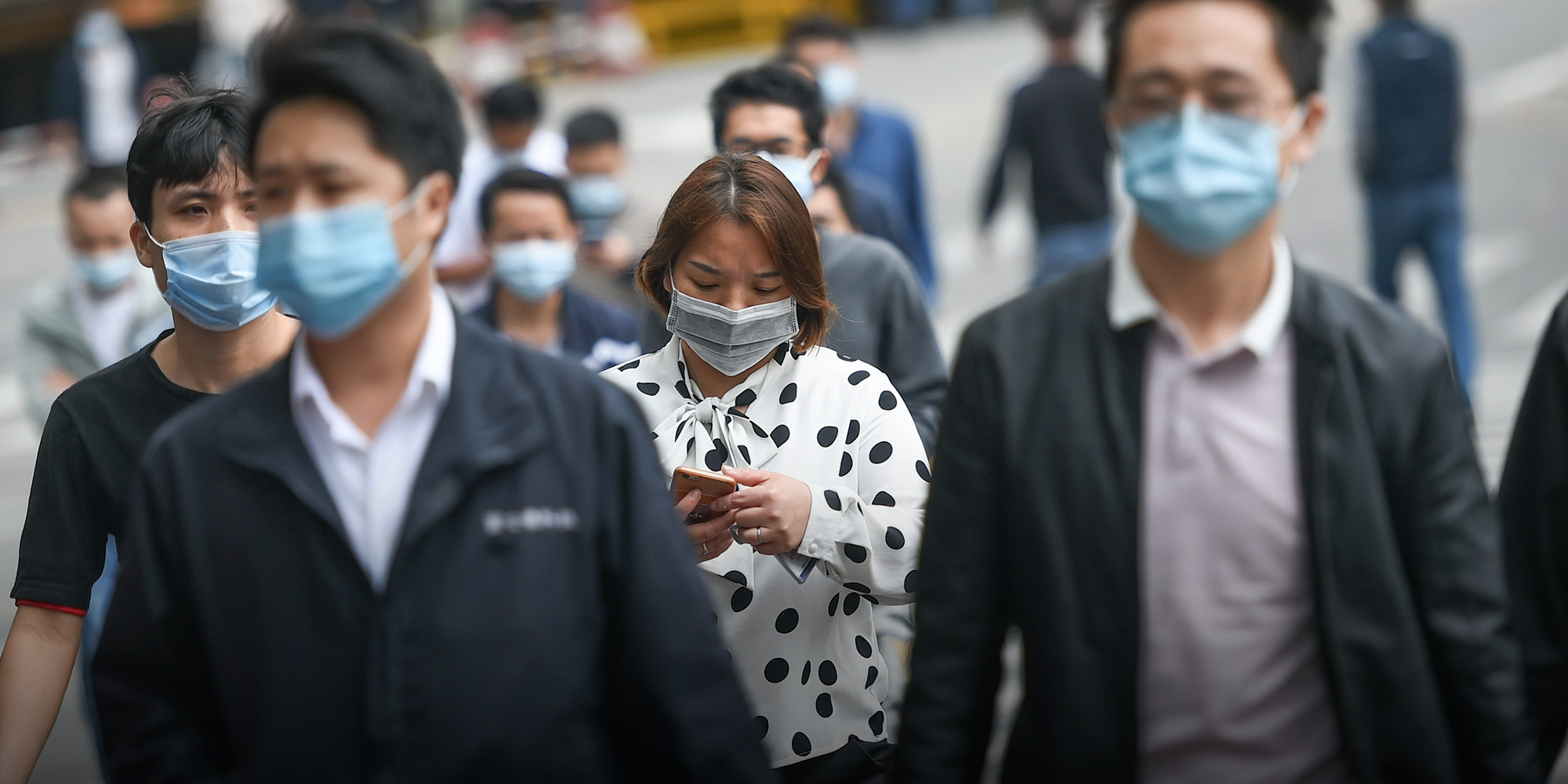 NEWS
COVID-19 Patients Without Symptoms Just as Infectious, Study Suggests
Chinese disease control researchers analyzed infections among 2,147 close contacts of 191 patients and found no statistically significant difference in transmission rates between symptomatic and asymptomatic coronavirus carriers.
The close contacts of COVID-19 carriers without symptoms are just as likely to become infected as those of confirmed patients, according to a study published Saturday in the Chinese Journal of Epidemiology.
Researchers at the Ningbo Center for Disease Control and Prevention in eastern China's Zhejiang province tracked 191 COVID-19 patients and 2,147 of their close contacts identified from Jan. 21 to Mar. 6. They found that 6.3% of people who came into close contact with symptomatic COVID-19 patients were later diagnosed with the disease, compared with 4.1% of people in close contact with asymptomatic cases.
The team conducted an analysis of the two infection rates and found no statistically significant difference, suggesting the discrepancy could be due to chance.
"Asymptomatic cases can be infectious, and thus we must try our best to discover and manage them," Chen Yi, a co-author of the study, told Sixth Tone.
According to China's national guidelines for diagnosing and treating COVID-19, asymptomatic cases are patients who test positive for the virus but do not show clinical symptoms like fever or cough.
A week ago, Sixth Tone reported on the risks these "silent carriers" — who aren't counted as "confirmed cases" in China — could pose to healthy people. The same day, the city's health authority reiterated the World Health Organization's position from early February that asymptomatic cases are "likely not a major driver of transmission" of the COVID-19 virus.
Saturday's study also described a so-called super-spreader in Ningbo, among the first such patients to be identified in China after similar cases were reported in India and South Korea. The Ningbo super-spreader infected 32 out of her 97 close contacts, yielding an infection rate of nearly 33% — far higher than the average infection rate of just over 6%.
Despite the statistically insignificant difference in symptomatic and asymptomatic infection rates, the Ningbo researchers aren't ready to draw sweeping conclusions just yet.
"Ningbo is a small sample of all cases in China, so our result doesn't fully represent what's happening in the country," Chen said. "We look forward to seeing more data from our peers."
Editor: David Paulk.

(Header image: Foxconn employees walk to an on-site cafeteria in Shenzhen, Guangdong province, March 2020. IC)