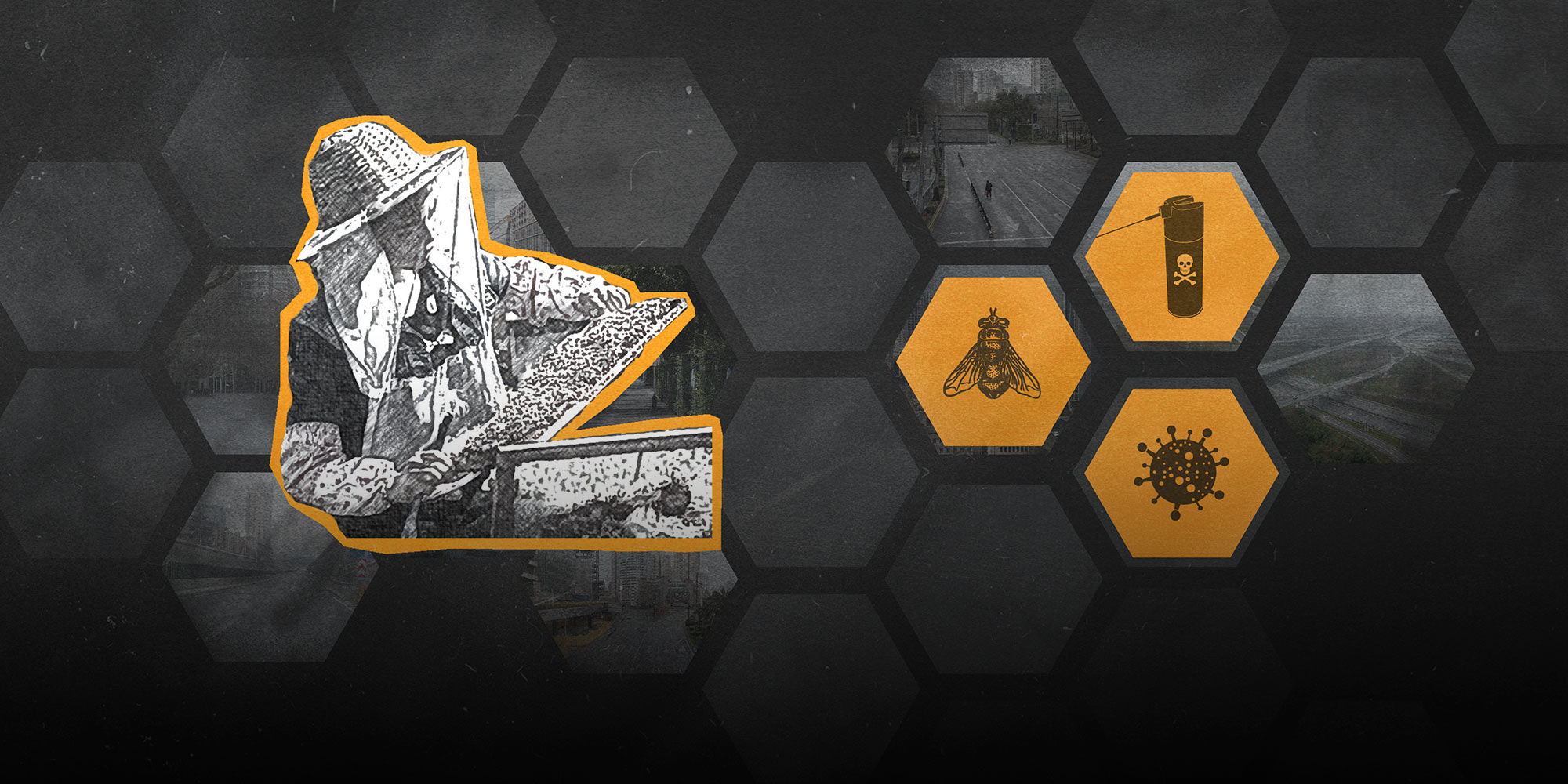 MULTIMEDIA
All Stung Out: China's Bee Industry Crisis, Explained
The COVID-19 pandemic has been devastating, but the beekeeping industry has been abuzz with discontent for years.
China's beekeeping industry unexpectedly made headlines at the height of the country's COVID-19 epidemic in February. After cities imposed strict lockdowns to contain the virus, beekeepers found themselves unable to move their colonies to new food sources. Faced with starving colonies and a devastating loss of income, an apiarist in the southwestern Yunnan province killed himself.
China is the world's leading honey producer with around 200,000 to 300,000 commercial beekeepers, many of whom live itinerant lives moving their migratory honey bees across the country in search of nectar. The industry is crucial to the economy: Around one-third of the plants consumed depends on pollination by managed or wild bees, according to the Food and Agriculture Organization of the United Nations. 
Many Chinese beekeepers are now back on the road, with the country gradually lifting travel bans as the number of domestic COVID-19 cases dwindles. But the pandemic is not the only danger the industry faces. In this video, Sixth Tone explores why Chinese apiculture is under threat — and what needs to be done to protect it.
Editor: Dominic Morgan.
(Header image: Fu Xiaofan/Sixth Tone)