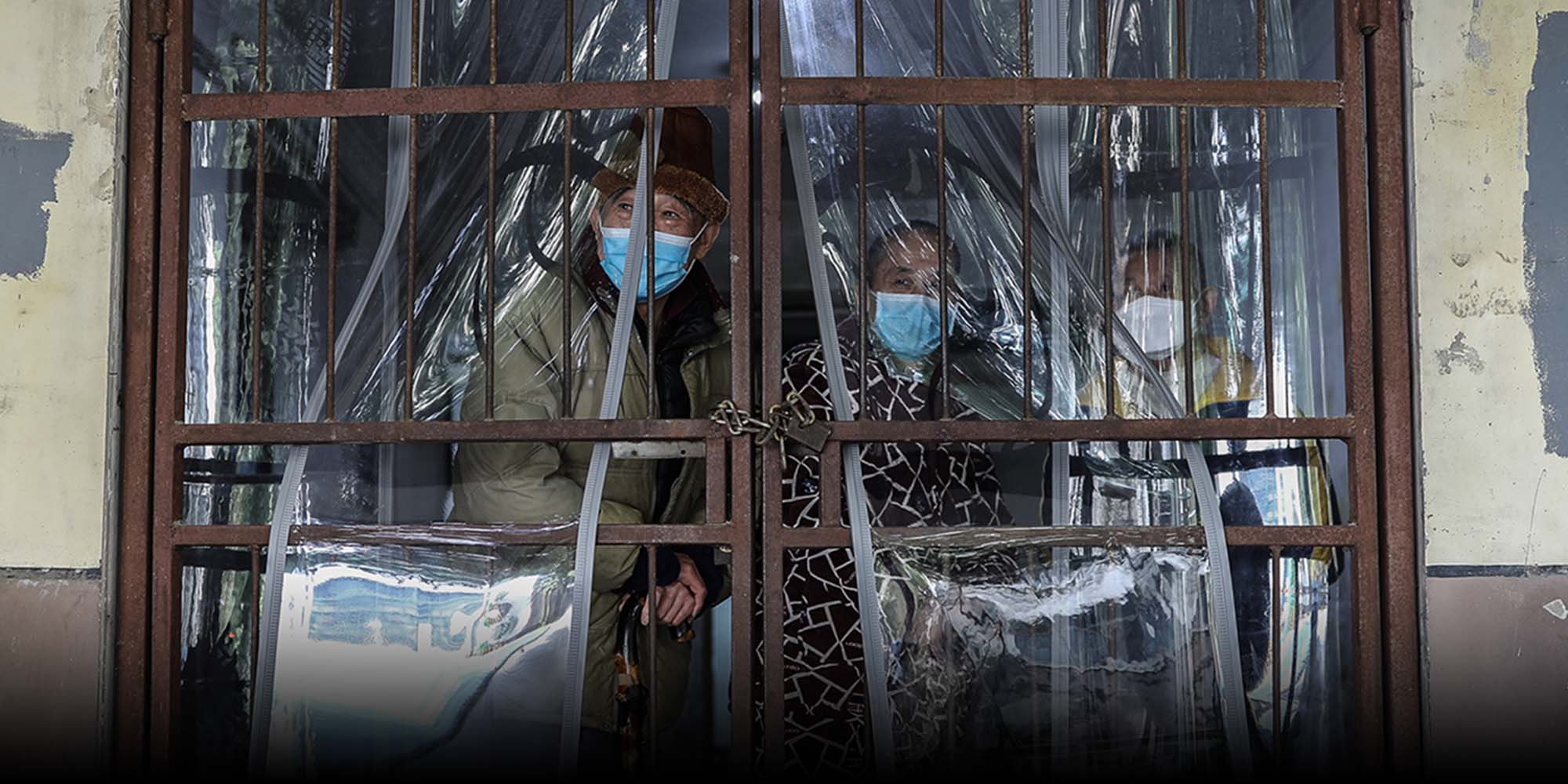 MULTIMEDIA
Inside Wuhan's Quarantine Centers, People Wait, Hope, and Wait
For COVID-19 patients, the road to recovery ends with two weeks under observation.
Ten days into her quarantine, Zhang Meng laid on her bed in a university dorm room and stared at the ceiling light in disbelief. Her transfer from the hospital to this makeshift quarantine center should have meant she was just two weeks away from going home. But her test for the virus that causes COVID-19 had just returned positive, and so her return date was pushed back even further.
Zhang's temporary home, at Hubei University in Wuhan, the city in central China's Hubei province where the COVID-19 epidemic began late last year, is the largest of more than 300 such sites around the city. Of them, many universities and vocational colleges, whose dormitories — as well as empty hotels — have become quarantine sites to deal with the large number of infected and potentially infected people in the city.
As the pace of the virus' spread within China has slowed, the country is still processing the thousands of people who are recovering from COVID-19. These patients, as well as the people they potentially infected, need to go through a mandatory two-week observation period to make sure they are virus-free. Quarantine sites in Wuhan currently still house some 20,000 people. They are discharged after they are symptom-free and test negative for the coronavirus in two consecutive exams administered 24 hours apart.
After Zhang and her husband were first diagnosed with COVID-19, they were admitted to a so-called shelter hospital, another part of Wuhan's temporary health care system set up to deal with the rapid increase in infections. (Zhang, like all patients in this story, requested the use of a pseudonym out of privacy concerns). People with mild COVID-19 symptoms are treated in these makeshift medical facilities so as to leave hospital beds for the more seriously ill.
When their symptoms subsided, Zhang and her husband became two of 1,300 patients housed in the Hubei University dormitories, each with their own separate room to prevent more infections. The couple lived on the same floor and could see each other only when they left their room — face masks on — to receive meals, or when they collected hot water. Sometimes, they could chat in the corridor for a few minutes. It has been an emotional time for Zhang, whose parents were also infected. Her mother has since died from COVID-19, while her father remains hospitalized with severe symptoms.
Liu Aifen, 67, was one of hundreds of people undergoing quarantine in the student dormitories of Wuhan Vocational College of Software and Engineering. Before she arrived, staff had prepared daily necessities: toothpaste, toothbrush, slippers, washbasin, soap.
Liu has kept it hidden from friends and family that she, her husband, son, and daughter-in-law all contracted the new coronavirus. She doesn't want to worry them, but she's also afraid of how people would react. Once at the quarantine center, Liu talked with a man who hadn't himself tested positive, but was being observed because he had been close to an infected person. After Liu told him she'd gotten infected, he immediately changed his attitude and left in a hurry. It made Liu decide that, after she was discharged and returned home, she wouldn't meet any friends and relatives for the remainder of the year.
On March 17, the government announced that, for the first time since the outbreak began, the total number of suspected infections in Hubei province had reached zero. Though there are still fears of transmissions by "silent carriers" — people infected with the coronavirus who aren't showing any symptoms — a return to normality for the hard-hit region seems close. On Tuesday, the government announced that the two-months-long lockdowns of Wuhan and other cities in the province would begin to loosen on April 8 and March 25, respectively.
In the end, Zhang spent 22 days at the center before she was cleared to leave. She is now back home, but she's still far from being physically — or emotionally — recovered and needs to go through a final quarantine period. "Even though I'm back home, I can't go out," Zhang says. "It's still not the same."
Editors: Shi Yangkun and Kevin Schoenmakers.
(Header image: People look out through a locked door at the quarantine center set up in the dormitories of Hubei University in Wuhan, Hubei province, March 14, 2020. Zhao Di/China Youth Daily)