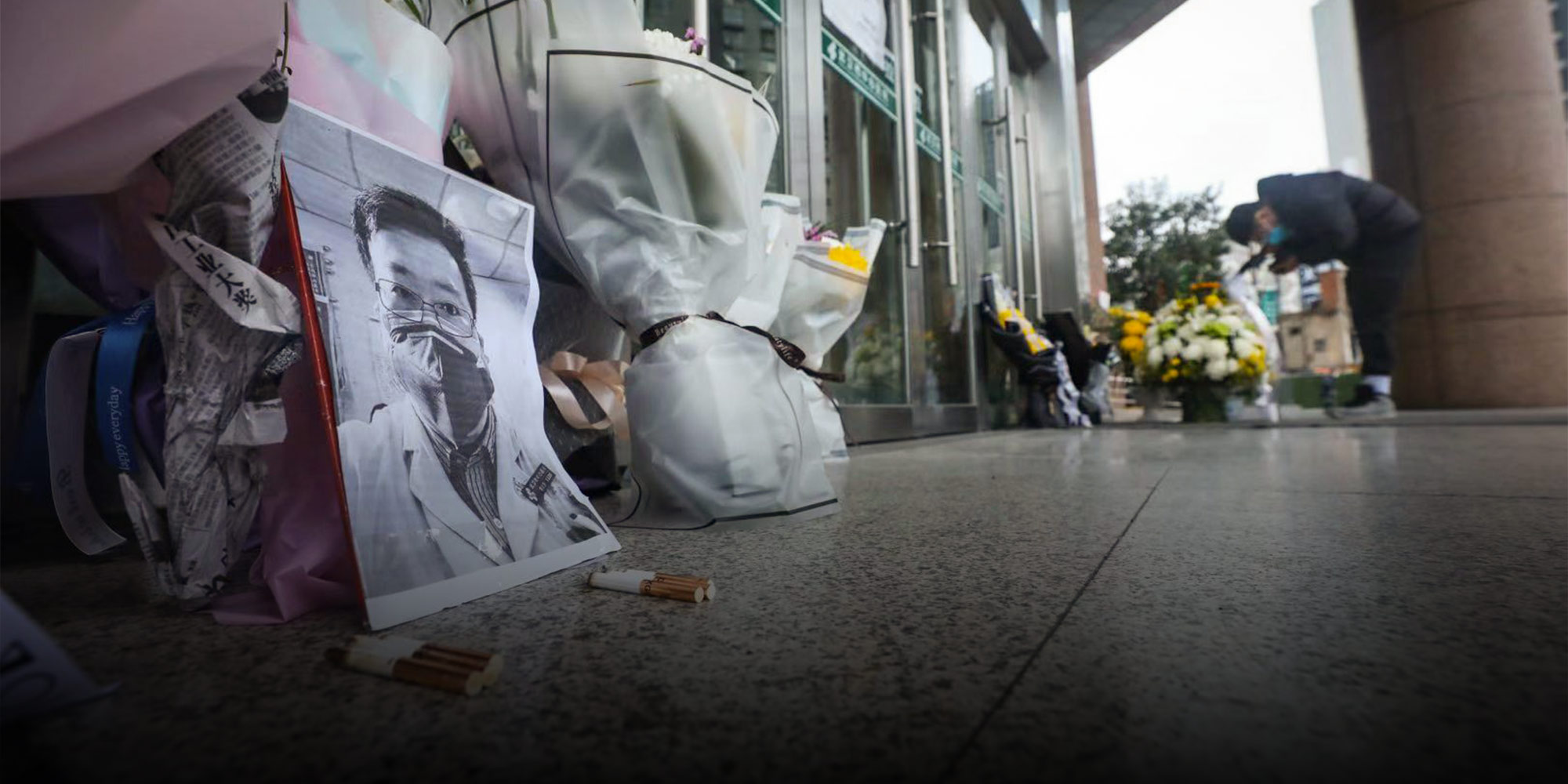 NEWS
Wuhan Police Apologize for Punishing Coronavirus Whistleblower
The move came hours after investigators announced that local authorities who had punished Dr. Li Wenliang for "spreading rumors" should correct their error.
Police in the central Chinese city of Wuhan issued an apology Thursday and announced the retraction of a letter of criticism against martyred coronavirus whistleblower Dr. Li Wenliang.
The apology came hours after the National Supervisory Commission, China's top anti-corruption agency, released a report on an investigation into Li's death and the events preceding it. The report had urged Wuhan's public security officials to withdraw the letter and "hold the relevant people responsible."
"The letter of criticism issued by the Zhongnan Road police station was inappropriate, and the law enforcement process was nonstandard," the commission concluded. Investigators found that the two signatures on the letter chastising Li for "spreading rumors" — officers surnamed Hu and Xu — were both signed by Hu. "Actually, Xu didn't participate in their conversation," the report said.
The commission therefore determined that the local authorities should correct their error, withdraw the letter of criticism, hold the relevant individuals accountable, and inform the public of the action taken.
"The Wuhan Municipal Public Security Bureau has decided to withdraw the letter of criticism and solemnly apologize to Li's family," the police wrote on microblogging platform Weibo. They also announced that Hu — the officer who forged a signature on the letter — and the police station's deputy chief had been given a warning and a demerit, respectively.
The investigation team was dispatched to Wuhan within hours of Li's death, which triggered an enormous public outcry online. Li had become a household name in China because of two posts on social media: one in which he gave a timeline of his attempt to alert colleagues about a mysterious viral pneumonia and subsequent punishment by the authorities, and a later post in which he announced he had been diagnosed with COVID-19.
The report gave a clearer timeline of the early stages of the outbreak. It said that in December, several hospitals in Wuhan began receiving patients with pneumonia of an unknown etiology. On Dec. 27, Zhang Jixian, a doctor at Hubei Provincial Hospital of Integrated Chinese and Western Medicine, reported three such pneumonia patients to her supervisor, which led to a report being filed to the local disease control center. Two days later, four more cases were detected in Zhang's hospital. On Dec. 30, Wuhan's health commission published two urgent documents about the mystery illness.
Around the same time, local doctors were trying to alert their friends and colleagues, but some including Li were punished by their employers and the authorities.
Now more than a month after Li's death, hundreds of internet users are still leaving comments under his old Weibo posts ever day. Some simply wish him good morning or good night, while others have turned his account into a "tree hollow" where they can whisper their fears or shout their frustrations.
"We know you can't hear us anymore, but we still came here to tell you: There's finally an apology — even though it's too late," one Weibo user commented on the doctor's page.
Correction: A previous headline for this story suggested the Wuhan police apologized for Li's death. They apologized for a letter of criticism against Li for allegedly "spreading rumors."
Editor: David Paulk.

(Header image: Offerings left for Dr. Li Wenliang, the whistleblower who tried to warn people about the coronavirus that ultimately killed him, Wuhan, Hubei province, Feb. 7, 2020. Yuan Zheng for Sixth Tone)