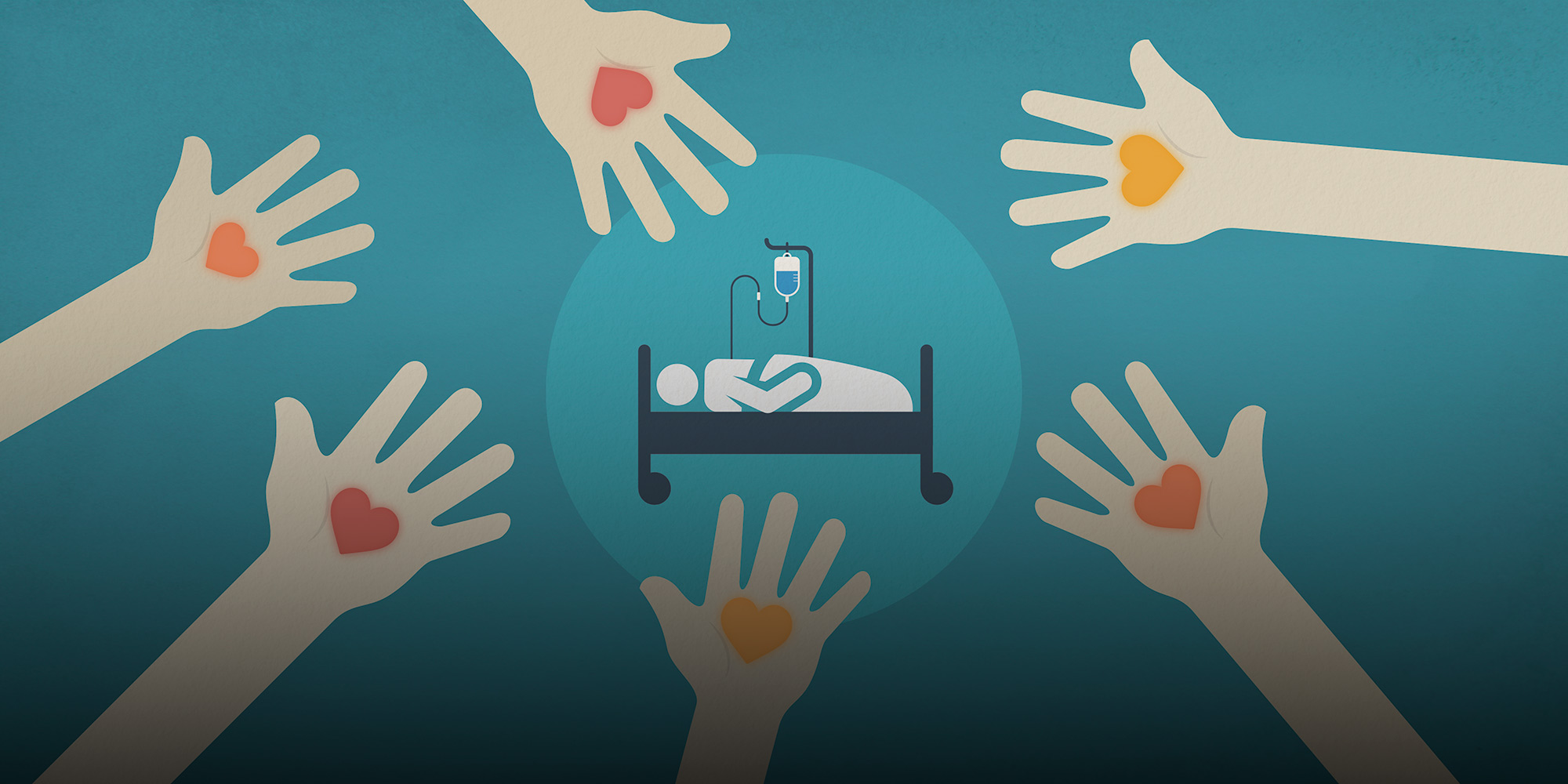 VOICES & OPINION
Why Medical Crowdfunding Can't Fix What Ails Chinese Charities
Individual sob stories are good for raising funds, but they're no substitute for an empowered, trustworthy nonprofit sector.
Two weeks before the Lunar New Year holiday was set to begin, a 24-year-old college student and orphan named Wu Huayan died in a hospital in the southwestern province of Guizhou.
According to her doctors, her death was the result of heart failure, possibly connected to progeria, a genetic disorder that causes premature aging-like symptoms. It was tragic, but not national news: That is, until reports surfaced that a crowdfunding campaign in her name had raised over 1 million yuan ($143,000), of which only 2% had actually reached her.
The crowdfunding program Wu had used, which was operated by the nonprofit China Charities Aid Foundation for Children, eventually claimed — with evidence — that Wu's family had asked for the program to hold the rest of the funds for a planned surgery. Nevertheless, on Jan. 20, CCAFC announced it would return all donations related to the case.
Since the founding of platform QFund in 2014, more Chinese have begun turning to crowdfunding campaigns to pay for costly medical treatments. GoFundMe equivalent Shuidichou claims to have provided free crowdfunding services to more than 800,000 financially strapped patients between April 2016 and Sept. 2018, raising a total of over 10 billion yuan. More recently, charities have also started adopting the model, helping patients craft — and in Wu's case, host — crowdfunding pleas. To cover their operational costs, they take a fixed percentage of the funds raised.
The popularity of individualized crowdfunding campaigns stems from their purported transparency: Donors personally read patients' stories, then donate directly to their cause. The model is not always as transparent as it appears to be, however. Just last November, Shuidichou came under fire for sending paid "volunteers" to hospitals to urge patients to open up crowdfunding campaigns, regardless of their actual need. A month later, a blogger revealed that his heart-wrenching but wholly fabricated story and medical records both passed Shuidichou's internal review system, allowing him to initiate a 100,000 yuan crowdfunding program.
Ironically, the rise of medical crowdfunding owes much to a series of earlier scandals involving a few prominent charities, which eroded public trust in nonprofits' ability to manage and direct funds. Yet it's become clear that the individualized crowdfunding model, with its emphasis on maudlin stories of individual suffering, is also deeply troubled.
To start, crowdfunding campaigns often direct donations not to those most in need, but to those with the most gripping, heart-wrenching story or to patients with superior social networks, like teachers. But just because someone lacks the ability to put together a glossy, high-profile campaign doesn't mean they're not in any less need of assistance.
Because some charitable organizations rely on crowdfunding campaign fees as their main source of operating revenue, however, they feel forced to chase clicks and potential big-money campaigns. This also incentivizes them to set fundraising goals based on the likely appeal of the beneficiaries' stories, and not necessarily their actual medical needs. An average patient might aim to raise 100,000 yuan, for example, but an equally sick one with a more compelling story could set a 300,000 yuan target.

Instead of organizing fundraising campaigns for individual patients, charities would be better served using crowdfunding to raise money for larger causes or groups in need. They could then use their expertise to distribute this pool of funds according to beneficiaries' actual requirements.
There are two key obstacles to doing so. First, compared with the massive need, the donor pool for disease- or cause-based campaigns is shallow. Corporate and large-figure donations remain the primary source of funds for China's charities, but these donors are generally uninterested in funding patient care costs, partly because demand is seemingly endless and progress difficult to measure. And smaller individual donors — as well as patients — have become accustomed to campaigns centered around personal emotional appeals.
Second, the widespread belief that charity is most effective and transparent when you place the funds right into the hands of the beneficiary makes it difficult to sell donors on group-based aid. Public faith in charities is low. Part of this can be attributed to a few high-profile bad actors, whose misdoings have damaged the reputation of the industry as a whole. But the rise of individual crowdfunding has also played a role. If you just look at the bottom line, traditional charities — even good ones — can't compete with massive fundraising platforms like Shuidichou in terms of efficiency or public reach.
The way the individual crowdfunding model works also opens charities up to criticism, not all of it fair. Accurately determining the costs of various medical procedures and identifying fraudulent aid requests requires experience and professional knowledge. Yet the individualized nature of crowdfunding campaigns leads many donors to think of charities as mere middlemen, profiting off handling fees.
Crowdfunding has its redeeming points. Properly managed, it can help charities attract public attention and bring together donations for urgently needed relief. Some organizations launch crowdfunding campaigns based on beneficiaries' actual medical needs but make it clear that any leftover funds will be diverted into a public funding pool for other patients. But they're in the minority.
If we want to promote group- or caused-based relief programs, then we need to revamp the prevailing crowdfunding model. That will require visionary foundations, aid organizations, fundraising platforms, and experts to collaborate on finding solutions to the current problems.
Most of all, charities must start behaving more professionally if they ever want to restore their credibility. The Chinese Statement of Ethical Principles in Fundraising, which my organization helped draft and publish last year, is a potential starting point, but any initiative will require buy-in and feedback from the industry as a whole.
The full details of Wu's case have yet to come out, but in a sense, they're beside the point. As long as patients and charities alike remain dependent on emotional, heart-touching tales of woe to raise money, these kinds of problems will keep surfacing. If charities want to honor her memory, they must commit to real change.
Translator: Katherine Tse; editors: Cai Yiwen and Kilian O'Donnell; portrait artist: Zhang Zeqin.
(Header image: Fu Xiaofan/Sixth Tone)