China's matchmaking companies say they'll help clients find the love of their life. But for some women using such services, all they've found is trauma.
Zhang Ji is a 30-year-old user of Wo Zhu Liangyuan — a matchmaking agency whose name roughly translates to "I take control of my own marriage destiny." After visiting the company's office in Shanghai to meet a recommended match, surnamed Shen, he invited her to his apartment. That's where Zhang said he raped her, according to a post last week on microblogging platform Weibo.
Zhang told Sixth Tone that she reported the rape to Wo Zhu Liangyuan the next day, but the company's response disappointed her. According to chat screenshots included in Zhang's post, a Wo Zhu Liangyuan manager surnamed Wang suggested that Zhang "move on."
"My dear, don't think about that," the manager's message said. It was followed by a photo of another recommended match. "Check out this guy — he's not bad. He's good-looking, and that's your type, right?" Wang said. "There are so many good boys out there, so don't think about it (the rape)."
The matchmaker also discouraged her from reporting the encounter to police and sharing her experience with others, Zhang said.
"Don't tell boys about this. They'll definitely look down on you, whether they're friends or colleagues," read another message from Wang. "If I were you, I definitely wouldn't tell third parties about this."
Zhang went to the police anyway. But four days had passed since the alleged rape, and the police declined to file a report, citing insufficient evidence. Sixth Tone's calls to Shen's mobile number went unanswered Tuesday.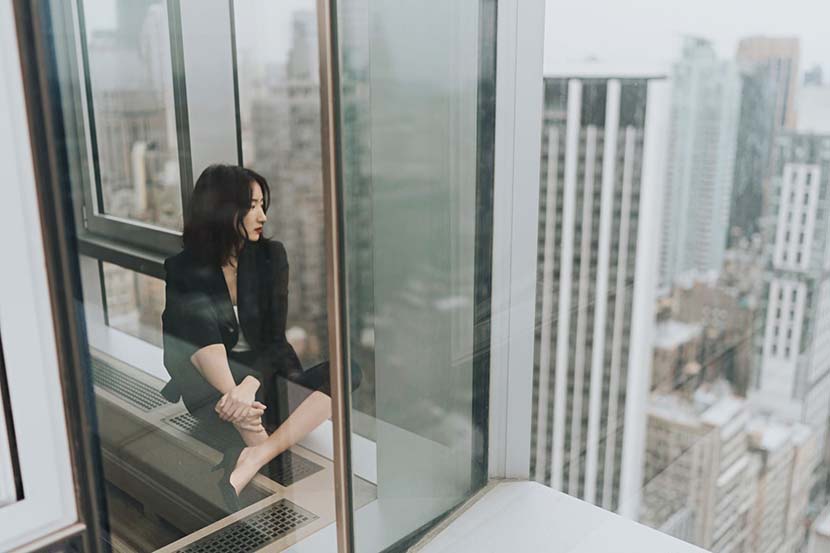 A portrait of Zhang Ji. Courtesy of Zhang
A public relations manager for Wo Zhu Liangyuan surnamed Gao told Sixth Tone that the company is not at fault in Zhang's case, as the matchmaker had advised her not to go to the man's apartment because of the signals it might send.
"The only thing we can guarantee is the authenticity of our members' information, such as their annual income. The rest, we cannot guarantee," Gao said. He added that while the company does not check its users' police records, it requires them to sign a "guarantee" that they will not do anything illegal during dates.
When asked about the matchmaker's response to Zhang's report that she had been raped, Gao said: "A woman says she was raped — that's going to be bad for her reputation, right?"
In recent years, matchmaking agencies have boomed in China, showering high-end clients with promises of "top-quality" matches — men and women with homes, well-paying jobs, or elite education backgrounds. Membership fees can be anywhere from several thousand to even millions of yuan.
Unlike dating websites such as Momo and Tantan — China's equivalents to Tinder — matchmaking businesses are hands-on when it comes to managing their clients' relationships. According to Wo Zhu Liangyuan's website, its matchmakers, or hongniang, are all trained in "the study of marriage, love, and psychology," and can "increase their clients' capacity to love and be loved."
But not all matchmakers give constructive relationship advice.
Antidepressants Zhang Ji was prescribed after the alleged rape. Courtesy of Zhang
Xiaobai, a 33-year-old woman living in Shanghai, told Sixth Tone that she, too, has been harassed during a date arranged by another matchmaker service, Yi Jia Yuan. And when she told the company about her experience, she, too, was irritated by the matchmaker's response.
Last autumn, Xiaobai went on a date arranged by Yi Jia Yuan after paying nearly 20,000 yuan ($2,850) for a three-month membership with the company.
"He was staring at my legs and kept touching my arms. I felt quite uncomfortable," said Xiaobai, who asked to use a pseudonym to protect her privacy. "Later, he suggested we take a deserted stairwell, claiming it was a shortcut. Then he said he wanted to hug me and shoved me against the wall."
Terrified and angry, Xiaobai said she escaped into the mall with the man in pursuit. After the ordeal, Xiaobai called the matchmaker who had paired them together.
"She told me I was too conservative, and said the man was just showing affection for me," Xiaobai said, adding that the matchmaker seemed to doubt her story because, she said, no one had complained about the man before.
"The matchmaker didn't try to protect me at all. She called the man and asked him about what I had told her, which made me very afraid that he would try and take revenge on me," said Xiaobai. She said that rather than call the man and potentially endangering her further, the matchmaker could have contacted other women who had gone on dates with him previously to ask if they had seen warning signs.
"Matchmakers only care about their clients getting together — and the resulting 'successful match bonuses' — rather than what the woman actually wants," Xiaobai said.
Matchmaking companies have come under fire in recent years for fraud and catfishing, with at least a few cases ending in death. In 2017, China's central government called for dating websites to use real-name registration and vet information users were entering in their profiles.
However, such regulations offer little comfort to women who are raped or experience other sexual misconduct after turning to matchmaking platforms. "After all, a person's financial situation has nothing to do with their morality," Xiaobai said.
In 2016, a woman in eastern China's Shandong province went to police after her matchmaker-arranged date allegedly tried to rape her — and was shocked to learn that the man had previously served four years in prison for sexual assault.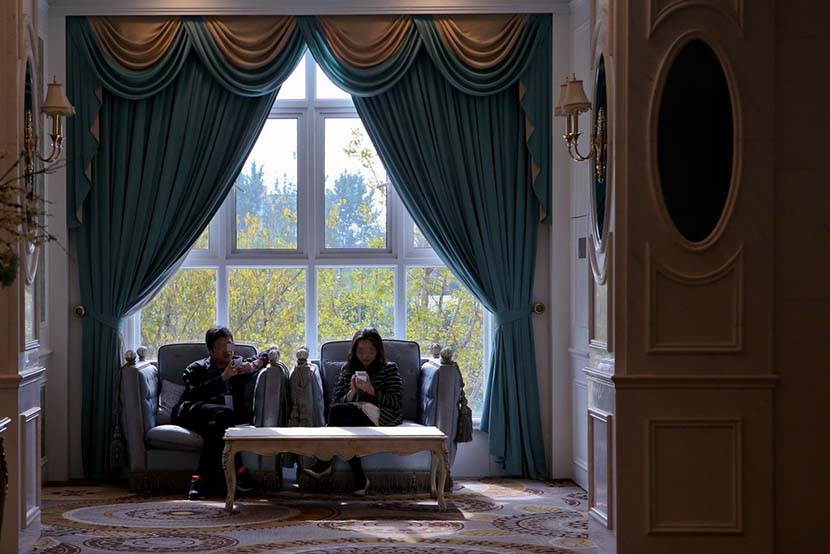 A man and woman chat on a blind date in Shanghai, Oct. 31, 2015. Zhang Xinyan for Sixth Tone
Wan Miaoyan, a lawyer specializing in women's rights who is providing Zhang with legal counsel, told Sixth Tone that, from a purely legal standpoint, the matchmaking company holds little if any liability when clients experience violence or harassment.
"Matchmaking companies often use brokerage contracts — a type of contract in which one party just acts as an agent and has little obligation to the other party," Wan said. She explained that Zhang's contract with Wo Zhu Liangyuan clearly states that the matchmaking company is not responsible for any client conflicts involving money or sexual behavior.
"The responsibilities of the matchmaking company are so few that even online car-hailing services have stricter vetting practices for their drivers' information," Wan said.
Wan added that women who use matchmaking services may be especially vulnerable, as their eagerness to find a partner could make them less discerning of potential partners, as well as the matchmaking services they use.
"Many people take advantage of women's apprehension and anxiety about marriage to do immoral or even illegal things," Wan said. "Matchmaking companies are often accomplices in dating violence."
Compared with being assaulted by a stranger, dating violence — as Wan categorizes the trauma experienced by Zhang and others — presents a greater challenge for victims seeking justice, as it tends to require more evidence to prove that whatever happened wasn't consensual.
After failing to receive justice from both the matchmaking company and the police, Zhang has changed her profile picture on Weibo to the blond protagonist from the Netflix miniseries "Unbelievable," based on a Pulitzer Prize-winning report about a woman whose rape story was doubted and dismissed. Though the show's protagonist is eventually vindicated, justice for Zhang is still far away.
Editor: David Paulk.
(Header image: VCG)