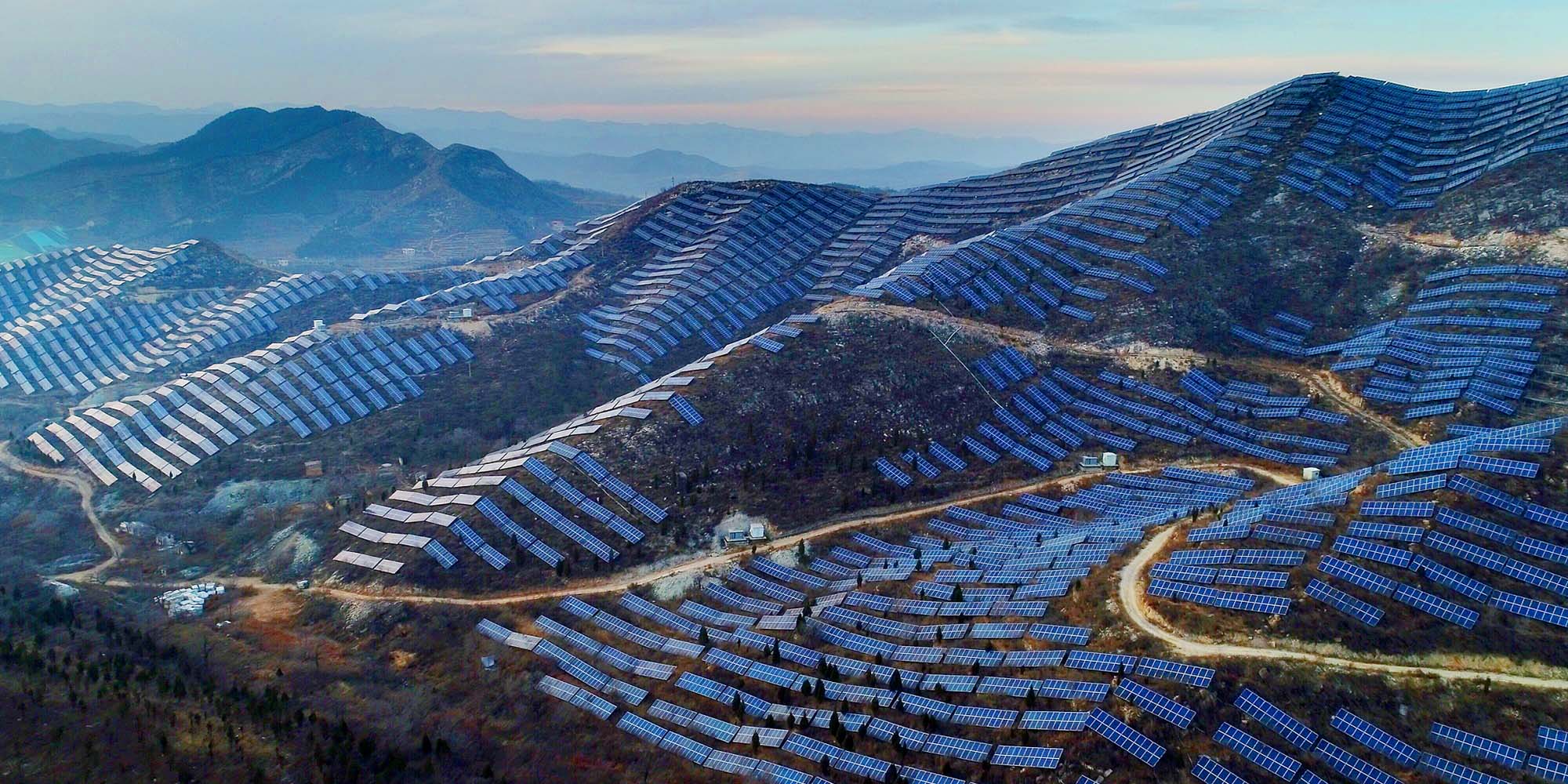 NEWS
China to Slash Subsidies for Renewable Energy
The move affecting solar plants and offshore wind farms is part of a government drive to wean such industries off state support.
China will halve this year's subsidy budget for new solar power plants and will end handouts completely for new offshore wind farms in what one expert said is an effort to ease the strain on the central government's budget.
The measure is just the latest cut to government support for renewable energy projects in China, which had long benefited from Beijing's largesse as policymakers sought to make the industry more competitive with conventional power sources such as coal and natural gas. That attitude has changed in recent years as manufacturing costs have come down, with the government now placing a priority on getting the renewable energy industry to stand on its own.
The National Energy Administration (NEA) announced Tuesday that it had cut this year's national subsidies for new solar power projects by 50% to 1.5 billion yuan ($215.8 million). Of the total, it has earmarked 1 billion yuan for large solar projects, which will be divvied out through auctions. The remainder will be used for residential solar systems.
China is also scrapping subsidies for new offshore wind farms this year and plans to end subsidies for new onshore projects in 2021, the announcement said.
Cutting subsidies for new renewable energy projects is a reasonable measure to allocate funds more wisely, said Shi Jingli, a professor at a research institute under China's top economic planner. The generous subsidies given to offshore wind farms over the past few years have weighed on the central government's finances and caused severe deficits in subsidy funding, Shi told Caixin.
Considering the damage that the coronavirus outbreak has done to businesses, the NEA has extended the application period for the auctions until mid-June. It has also given solar and wind farm operators an additional month to apply to connect their projects to the country's power grid, which is necessary for a power plant to start selling electricity.
The application process for the auctions also starts earlier this year. In 2019, the government began accepting auction bids in May and didn't disclose results until two months later. Some industry insiders thought this did not leave operators with enough time to coordinate their schedules, delaying the start of construction on some new solar projects.
China's new installations of solar power capacity fell 40% last year, when it installed 26.81 gigawatts of new capacity.
However, labor shortages and supply chain disruptions caused by the coronavirus outbreak have already delayed construction of many major power plants. Consequently, some project operators may not be able to file their applications to connect to the grid in the allotted window.
This is an original article written by Chen Xuewan and Lu Yutong of Caixin Global, and has been republished with permission. The article can be found on Caixin's website here.
(Header image: Solar panels in the Taihang Mountains near Handan, Hebei province, Nov. 24, 2018. VCG)