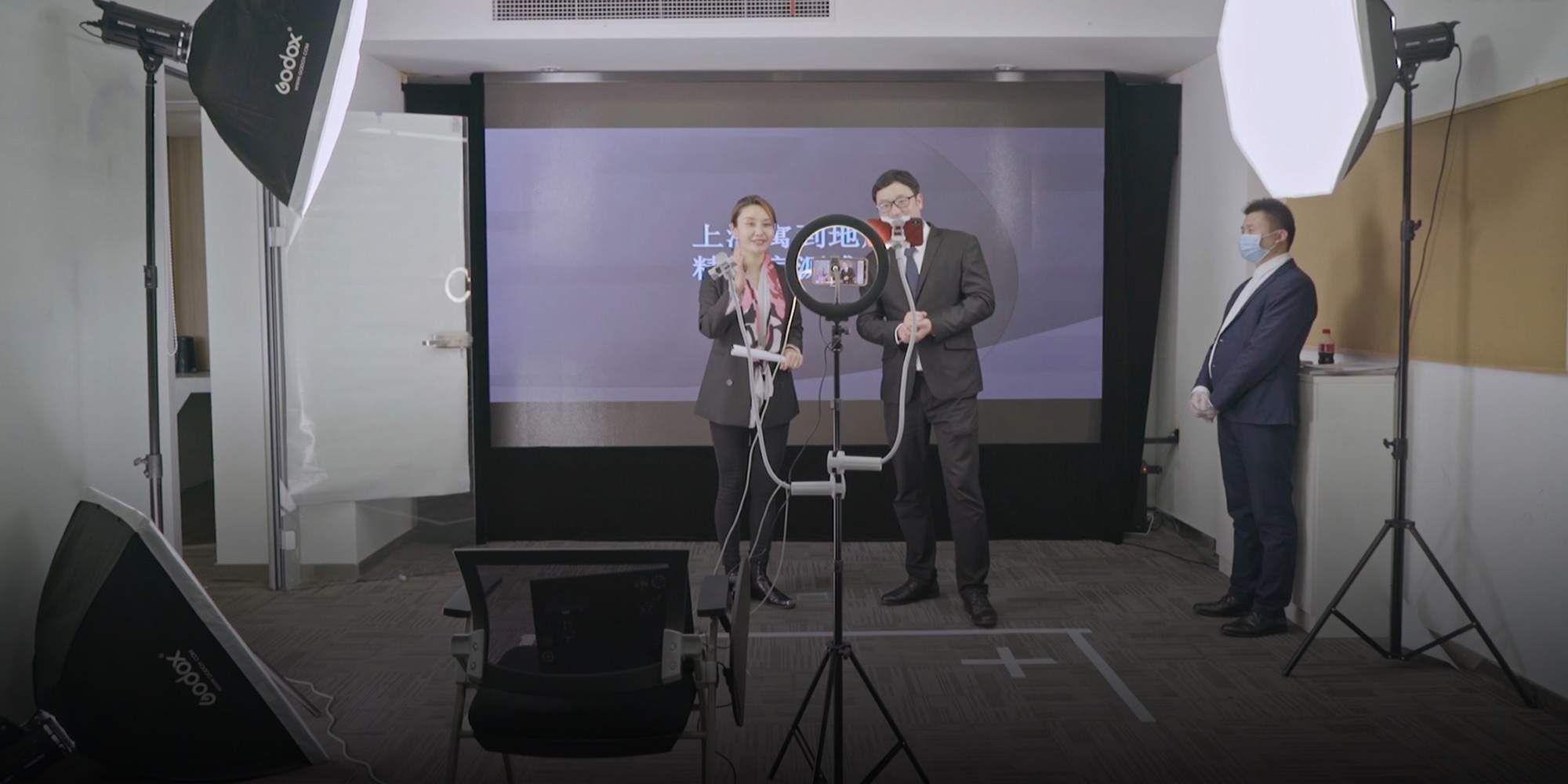 MULTIMEDIA
Tough Sell: China's Agents Shill Homes via Livestream Amid Epidemic
With sellers reluctant to let strangers into their homes during the epidemic, real estate companies are getting creative.
SHANGHAI — In a brightly lit real estate office, Ma Xijin is loudly explaining the many benefits of a property in up-and-coming Yangpu District. He's doing so, however, in an empty room.
The real estate manager is talking to a group of buyers via livestream — a growing trend in China as agents do anything they can to ride out the COVID-19 epidemic.
Ma has been encouraging his sales team at Yudaoo Properties to try out new marketing ideas during the crisis. He has been a fan of livestreaming for a while — often enjoying streams of mukbang stars eating vast quantities of food — and thought the medium could work for real estate, too.
"In some ways, the epidemic has forced us to give it a try," said Ma, a 13-year veteran in the industry.
The real estate industry has been rocked by the epidemic. In large cities like Shanghai, home sellers have become reluctant to allow strangers to enter their homes. Buyers have also postponed plans to invest, as the government has been encouraging people to stay indoors. Restrictions for entering or leaving many apartment compounds, meanwhile, have made it even harder for agents to schedule viewings.
"Before the outbreak, we'd arrange 40 groups of clients per day on average to view the apartments they like," said Zhang Shuai, another manager at Yudaoo. "But now, that number has dropped to single digits."
Real estate companies are trying all sorts of online marketing tactics to stay afloat, encouraging employees to communicate with clients on social media, conduct online training classes, film short videos, and host livestreams.
Selling properties online, however, can be a hard sell. Customers are more wary about making such a large purchase through the internet.
According to Zhang, Yudaoo's managers don't really expect livestreaming to produce a high turnover rate for now. Instead, it's more useful as a marketing tool. "It does save our time and energy," he said.
It remains to be seen whether digitally selling homes can become a long-term trend. Zhang's just looking forward to the day when his team can all take off their masks.
Editor: Dominic Morgan.

(Header image: Two real estate agents livestream at their office in Shanghai, Feb. 29, 2020. Xu Wan/Sixth Tone)