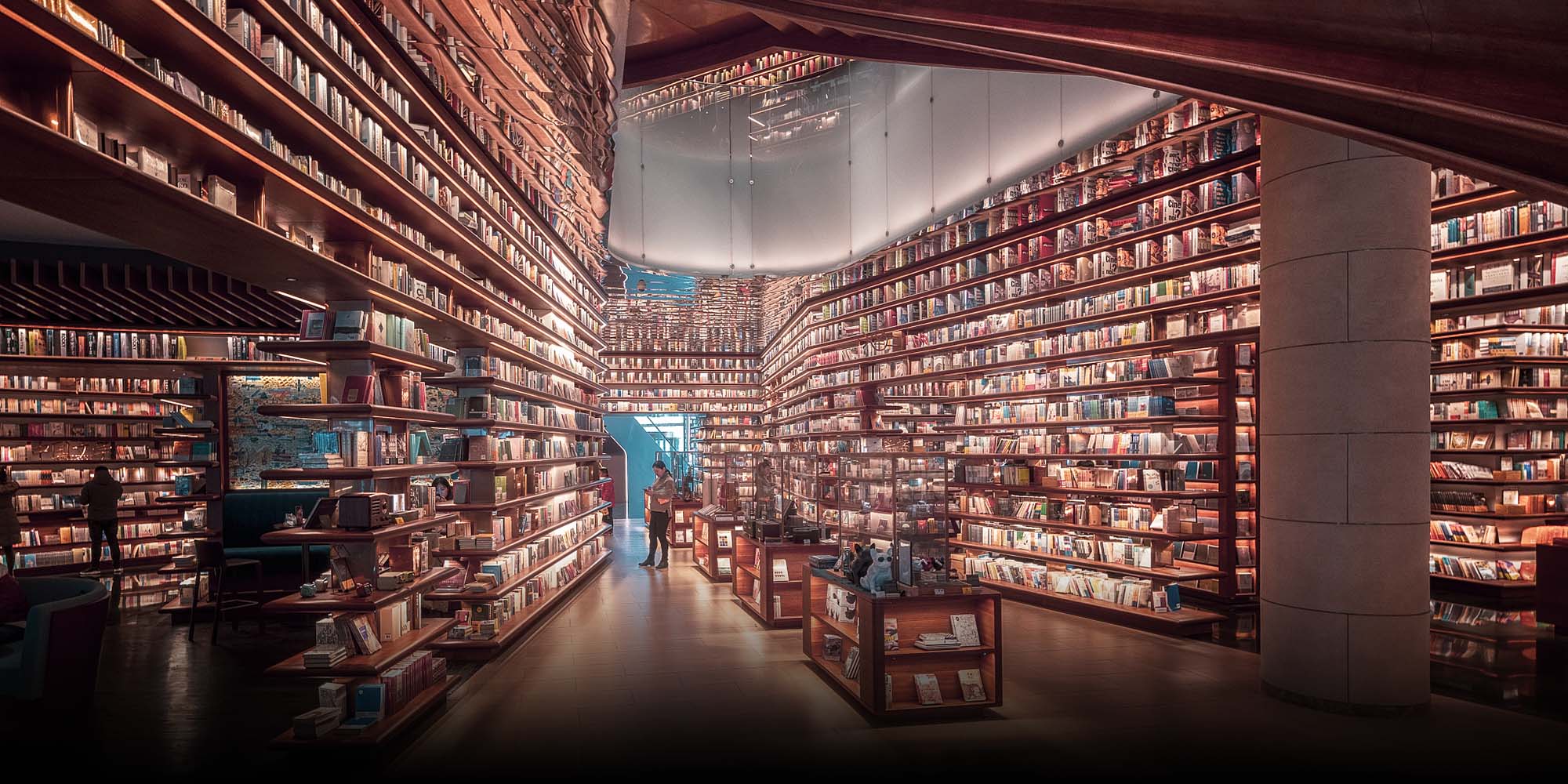 NEWS
China's Bookstores Band Together To Survive the Epidemic
For an industry that relies heavily on the physical presence of customers, creativity and shared solutions may be the keys to staying afloat.
Earlier this week OWSpace, a trendy Chinese bookstore chain, issued a heartfelt plea to its erstwhile customers, begging them to help keep the business afloat by buying store spending cards.
The COVID-19 epidemic was disrupting logistics networks and keeping people homebound, resulting in a sales dip of over 80%, according to a post Monday on microblogging platform Weibo. If the situation continues, the 15-year-old company will likely be bankrupt within sixth months, the post said.
"During this arduous time for everyone, it is our hope that every person and every bookstore will finally walk out from loneliness and embrace the spring," OWSpace wrote.
The post was widely circulated on Chinese social media, with the well-known actor Yao Chen sharing it to her 83 million Weibo followers. Many users pledged their support, and some even admitted they were moved to tears by the sincerity and urgency of the message.
It may seem obvious that bookstores — which already face stiff competition from large e-commerce platforms like Amazon and Alibaba — are vulnerable to economic shocks like the COVID-19 epidemic. But the pill is particularly bitter to swallow given a recent revival in China's bookselling industry.
After struggling amid the rise of e-commerce in the late 2000s, which resulted in a number of high-profile business closures, China's bookselling industry began to recover around 2013 as a new breed of slickly designed, highly modern bookshops began popping up in commercial districts in cities across the country, providing spaces for relaxation, refreshment, and cultural exchange. Many of these stores have attracted loyal fan followings and become selfie-worthy hot spots.
But the current epidemic is driving these fragile new businesses — which rely heavily on social gatherings and in-person experiences — to extinction.
"The arrival of this virus has destroyed people's consumption habits," Zhou Juan, director of public affairs at Yanjiyou, a five-year-old bookstore chain with 62 outlets nationwide, told Sixth Tone. "People suddenly can't go outside; they can only stay home. That's why this is such a massive blow to bookstores."
The coronavirus' impact has been compounded by its timing. The Lunar New Year holiday is a crucial period for bookstores, as people have ample free time to go shopping, according to Zhou. A survey conducted earlier this month of 1,021 bookstore staff found that over 90% of bookselling businesses were closed, and 79% didn't have the financial resources to survive more than three months. 1200 Bookshop, a 24-hour business in the southern city of Guangzhou, recently had to shut its doors for the first time since it opened in 2014.
Bookshops have resorted to some creative tricks to survive the economic crunch. Since Feb. 12, Yanjiyou stores have been delivering books — and tasty-looking cakes, Sixth Tone found — to customers using the ubiquitous food-delivery app Ele.me. The chain is also dabbling in livestreamed content such as book recommendations, panel discussions, and literary readings, as well as publishing videos on Douyin, the Chinese name for TikTok.
1200 Bookshop is now running a "book surprise" service: Customers can pour out their feelings to the store's WeChat account, then staff will hand-pick a book to send them that matches their current mood. To help companies survive the crisis, industry group Bookstore Alliance published a "self-preservation plan" for Chinese bookstores on social app WeChat, giving shop owners tips for how to handle employee salaries and produce online content during these unprecedented times.
Many of the survival tips are similar to those already being employed by other service-related brick-and-mortar businesses in China. In recent weeks, private education firms have turned to conference-call services to connect students with teachers, gym trainers have used livestreaming platforms to broadcast their workout sessions to clients, and nightlife venues have hit on a phenomenon called "cloud clubbing" that involves live DJs playing to midnight ravers in the comfort of their own homes.
"We can't guess what's coming next because this is a huge shock not only to the bookselling industry, but also to China's economy as a whole," Zhou said. "We must do our best to face it (the epidemic) as actively and optimistically as possible. … We must embrace whatever opportunities come our way."
Editor: David Paulk.
(Header image: An interior view of a Yanjiyou bookstore in Xi'an, Shaanxi province, Dec. 19, 2018. VCG)