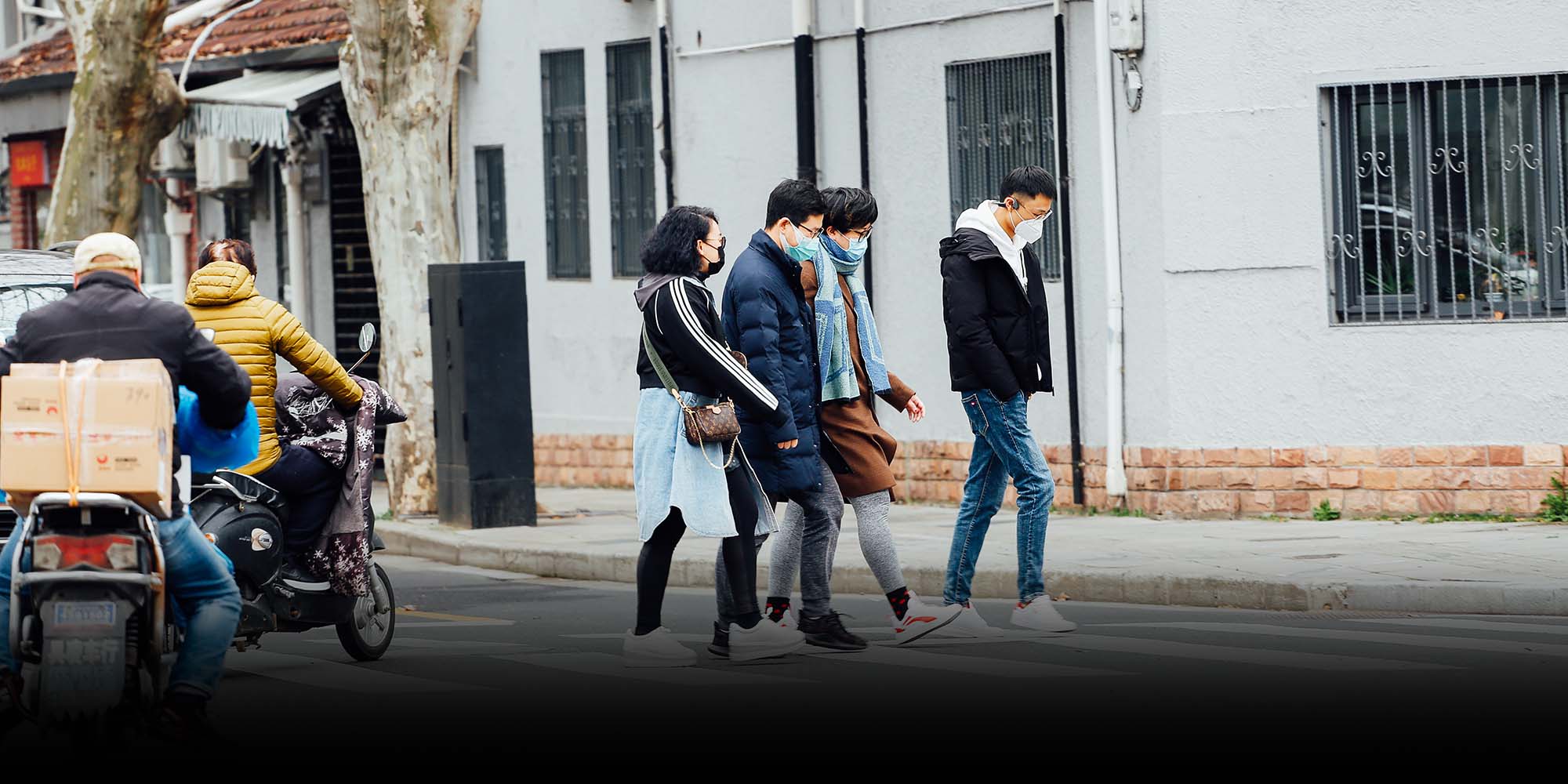 NEWS
Job Seekers Anxious About Employment Amid COVID-19 Epidemic
While many graduating seniors are worried about uncertainty in the current job market, recruiters are predicting some industries will bounce back and create more opportunities.
Liu Licheng is afraid of the novel coronavirus, but she is more fearful of her career prospects in the post-virus era.
In the past two weeks, the business administration student has submitted more than 50 résumés online. The 22-year-old has been indoors for a month, mostly writing her senior thesis and hoping that the COVID-19 epidemic won't affect her prospects of finding a job when she graduates in June.
"I figured at least one of them would have given me an offer (by now)," Liu, who attends a university in Shanghai, told Sixth Tone.
Just a month ago, many graduating seniors may not have thought that an invisible scourge would add extra challenges to an already-competitive job market. This year, a record-breaking 8.74 million students in China are expected to graduate from college — 400,000 more than last year.
According to Wang Hui, an education ministry official, the employment prospects for college graduates in the first half of 2020 are expected to be "more complex and severe" in the aftermath of the epidemic. To control the spread of the virus, authorities have canceled classes, encouraged schools to start the new semester online, and even urged recruiters to seek out prospective applicants virtually to make it easier for graduating students to start looking for jobs.
"For most students, delaying school only means that they need to take online classes and their summer holiday might be shortened," Liu said. "But for those of us who are supposed to graduate in June, it will affect our thesis writing and defense, graduation ceremony, and even important life choices such as whether to look for a job or go abroad for further study."
Employers as well as relevant authorities seem to understand the woes of students like Liu, and are seeking possible solutions.
While the local government in Beijing said it plans to host 82 online recruiting events by the end of February, the eastern city of Suzhou said it will ensure that more than 100,000 jobs are provided for college graduates throughout the year, aiming to maintain an employment rate of over 95%. Meanwhile, the eastern city of Hangzhou has launched a "cloud job fair" with over 28,000 opportunities for talents at home and abroad.
Leading Chinese tech and e-commerce giants — including Baidu, Huawei, Tencent, and Alibaba — have adopted "contactless" recruiting activities to reduce mass gatherings and cross-contamination. Candidates can complete all application-related procedures online, after which they'll be notified of a virtual interview if successful.
According to a recent survey by leading recruitment portal Zhaopin, 68.2% of the 1,644 enterprises surveyed said they hope the platform will provide accurate résumé-matching services, while 55% of the firms said they will use video-interviewing services.
Liu said she has already undergone a few online interviews, and the process wasn't as difficult as she had expected. Though her university has trained students for online interviews and she's "well prepared," Liu said she's more concerned that COVID-19 will deplete her interview opportunities.
Data released Thursday by job-seeking platform Boss Zhipin showed that the overall demand for fresh graduates is 44% lower than at the same point last year. Employment prospects in the pharmaceutical industry shrank by 8.8%, while recruitment demand in the advertising and media sectors has dropped by nearly 72% compared with the previous year.
However, not all industries are showing declining hiring numbers. According to Liepin, another major recruitment platform, demand for employment in some fields is expanding. Between Jan. 1 and Feb. 7, demand for talents in the fields of personal care and services, online education, and internet health care has seen year-on-year increases of 89%, 88%, and 82% respectively.
But that hasn't stopped many from worrying.
Florence Li, who is graduating from an Australian university in June, was in her hometown of Fuzhou for the holidays when all of her plans started to crumble. The 25-year-old's internship in Shanghai has been put on hold for now because of the epidemic, and she can't even return to Australia for the new semester starting Monday due to restrictions imposed on travelers from China.
"They (the Shanghai company) said they would hold my offer but had no idea when I could start," Li told Sixth Tone, adding that the absence of workplace experience would also affect her thesis, which largely depends on it. "So far, everything looks uncertain."
Zhang Yan, a senior headhunter in Shanghai, said that over half of her clients have delayed their recruitment schedules and will resume their searches depending on how the situation evolves. However, she suggested that fresh graduates set appropriate expectations and avoid excessive anxiety.
"If the epidemic continues to spread, more companies will lay off workers and continue to reduce recruitment costs," she said. "(But) when it's over, there will be more job fairs and opportunities for graduates. After all, gold always shines."
Editor: Bibek Bhandari.
(Header image: People walk outside Shanghai Jiao Tong University, Shanghai, Feb. 28, 2020. Wu Huiyuan/Sixth Tone)