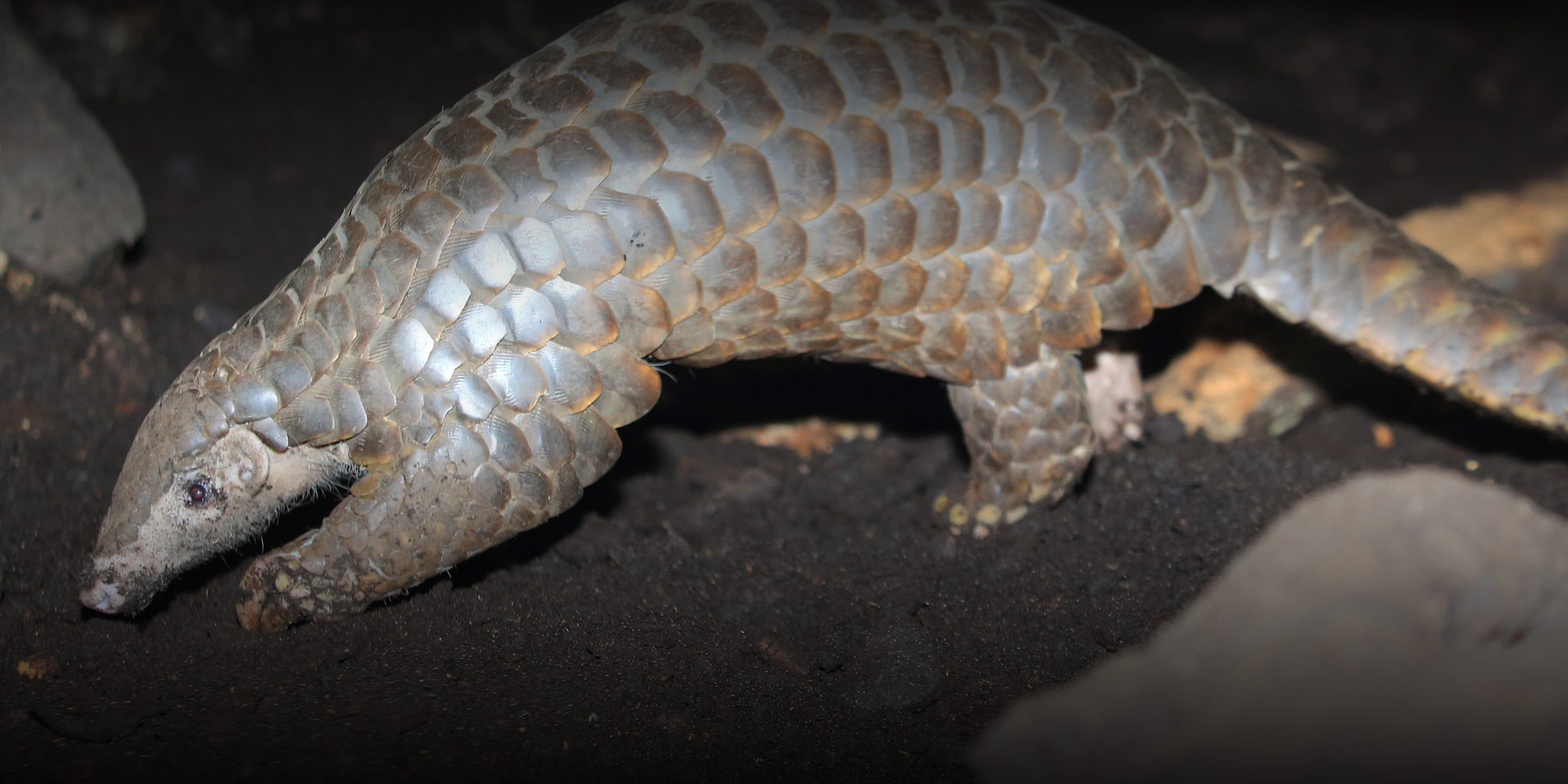 VOICES & OPINION
The Challenge Facing China's Wild Animal Trade Ban
If the country is serious about curbing the wild animal trade, it needs to rethink its approach.
On Feb. 24, China announced it would implement a "comprehensive" and immediate ban on the trade and consumption of wild animals nationwide. The move cemented an earlier emergency ban enacted amid the ongoing COVID-19 epidemic, which has killed 2,800 and sickened over 80,000 worldwide as of Feb. 27.
But whether it will have a lasting impact is another question. This isn't the first time a zoonotic coronavirus has devastated China or sparked a legislative and popular backlash against wild animal consumption. SARS, which some scientists believe jumped to humans from masked palm civets at a wet market in southern China, killed nearly 800 people around the world from 2002 to 2004. While recent research has cast doubt on the theory that COVID-19 originated in a live animal market in the central city of Wuhan, virologists still believe it was likely transmitted to humans from wild animals, possibly endangered pangolins.
In the wake of the severe acute respiratory syndrome outbreak, China updated its existing rules governing the wildlife trade, but a combination of loopholes and muddled enforcement has continued to render them largely ineffective. If we want this time to be different, we first need to understand the cultural and commercial drivers of the trade, as well as the flaws in the current regulatory and enforcement system.
Chinese have consumed wild animals for thousands of years, though contrary to stereotypes abroad, they are hardly a fixture of the country's dinner tables. In its most basic form, the practice was a matter of survival: China had a large population, limited arable land, and a long history of natural and man-made disasters. In times of need, many ordinary Chinese turned to wild animals and plants for sustenance.
In non-emergencies, the traditional notion that "like nourishes like" led many to believe that eating animal parts could have a beneficial effect on the diner's corresponding body part. For example, braised beef tendon was seen as a curative for frail knees, and sheep's penis as a virility booster.
As the above examples show, such customs aren't necessarily tied to the consumption of wild or exotic animals. But there is a long-standing belief in China that the rarer something is, the greater its value. Rare or hard-to-obtain meat was — and sometimes still is — thought to have extremely potent medicinal effects. It could also be a powerful symbol of filial piety, love, and respect, as in the folk story of the woman who cut flesh from her thigh to cook a medicinal porridge for her mother-in-law.
These customs have been reinforced by the tenets of traditional Chinese medicine, which makes liberal usage of ingredients extracted from wild animals — such as tiger bone, pilose antler, and deer fetus. Pangolins are another common source of curatives. And while the consumption of pangolin meat is illegal in the country, an exception for TCM practitioners has long allowed the scales of farm-bred pangolins to be prescribed for medicinal use — a loophole that has greatly complicated efforts to protect the species.
China has had a wildlife protection law on the books since 1988, but its single-minded focus on encouraging the commercial rearing and breeding of species over conservation has led many critics to dub it the "wildlife exploitation law." In particular, species categorized as one of the "three haves" — having "ecological, scientific, or social value," like pangolins — were eligible to be bred and sold by licensed farms, which have become a key pillar of rural economies in impoverished parts of the country.
In addition to forming a regulatory blind spot — the relevant authorities generally lack the resources to ensure wildlife farms are operating legally and within regulations — farm-raised wildlife muddies the waters for what is and isn't legal to consume. The latest ban, despite its claim to be "comprehensive," does little to clear things up. One domestic media outlet found over 100 possible exceptions to the new rules, including sika deer, red deer, and ring-necked pheasant.
It doesn't have to be this way. On Feb. 25, the day after China announced its nationwide ban on the wild animal trade, the southern megacity of Shenzhen unveiled its own version of the rules, including a white list with just nine types of meat on it. On the city's black list were a number of species, including turtles, snakes, and some types of birds that local authorities believed posed a risk to public health, despite still being legal to raise under national law.
That's a far simpler and more effective approach than the convoluted new national ban, but it may not be enough on its own. One of the primary reasons China is so vulnerable to zoonotic diseases is the very nature of its cities — and the places where animals, both wild and domesticated, are sold.
Wet markets have been linked to numerous infectious disease outbreaks in China over the years, from SARS to bird flu, and their close proximity to residential areas makes them a sizeable community risk. COVID-19 might not have originated in a Wuhan wet market, but the market's central location almost certainly helped accelerate its spread.
Wet markets' reputations as incubators for disease makes them easy targets during epidemics, and local governments around the country have responded to the current crisis with bans and cleanup campaigns. The eastern province of Zhejiang, for example, has not just cracked down on the wild animal trade, but also the sale of live poultry.
These campaign-style enforcement efforts cannot achieve lasting change. As long as small markets are allowed to sell and slaughter live animals, resource-strapped local governments will be hard-pressed to monitor and regulate their compliance with health and sanitation codes. To reduce the risk of animal-to-human transmission, slaughter and packaging operations should be moved to large-scale, advanced, and easier-to-monitor operations away from residential areas.
Ultimately, the guiding principles of any legislation should be clarity and practicability. Banning the wildlife trade altogether while carving out a broad array of exceptions for different species and market needs clearly hasn't been effective. And although Shenzhen's new guidelines are admirably clear, they likely go too far: One of the delights of any cuisine is variety, and banning all but the most common livestock outright will likely cause resentment that could set back the conservation movement. We need to assess the risks and conservation needs of each individual species before making a clear and definite decision one way or the other.
Meanwhile, we should take steps to lower demand for wild animals. There is research showing young Chinese are already less interested in wild animal consumption than older generations. We should encourage this trend through health and scientific education, such as by pointing out the lack of scientific evidence for most TCM remedies. Higher taxes can also be used to slowly discourage consumption of wild animal byproducts.
Changing long-ingrained eating habits will take time. Rather than rushing in with a blanket ban, we should rationally examine the issue, identify the core problems, and work to resolve them, step-by-step.
Translator: David Ball; editors: Wu Haiyun and Kilian O'Donnell.
(Header image: A Chinese pangolin strolls in the soil, June 2017. IC)