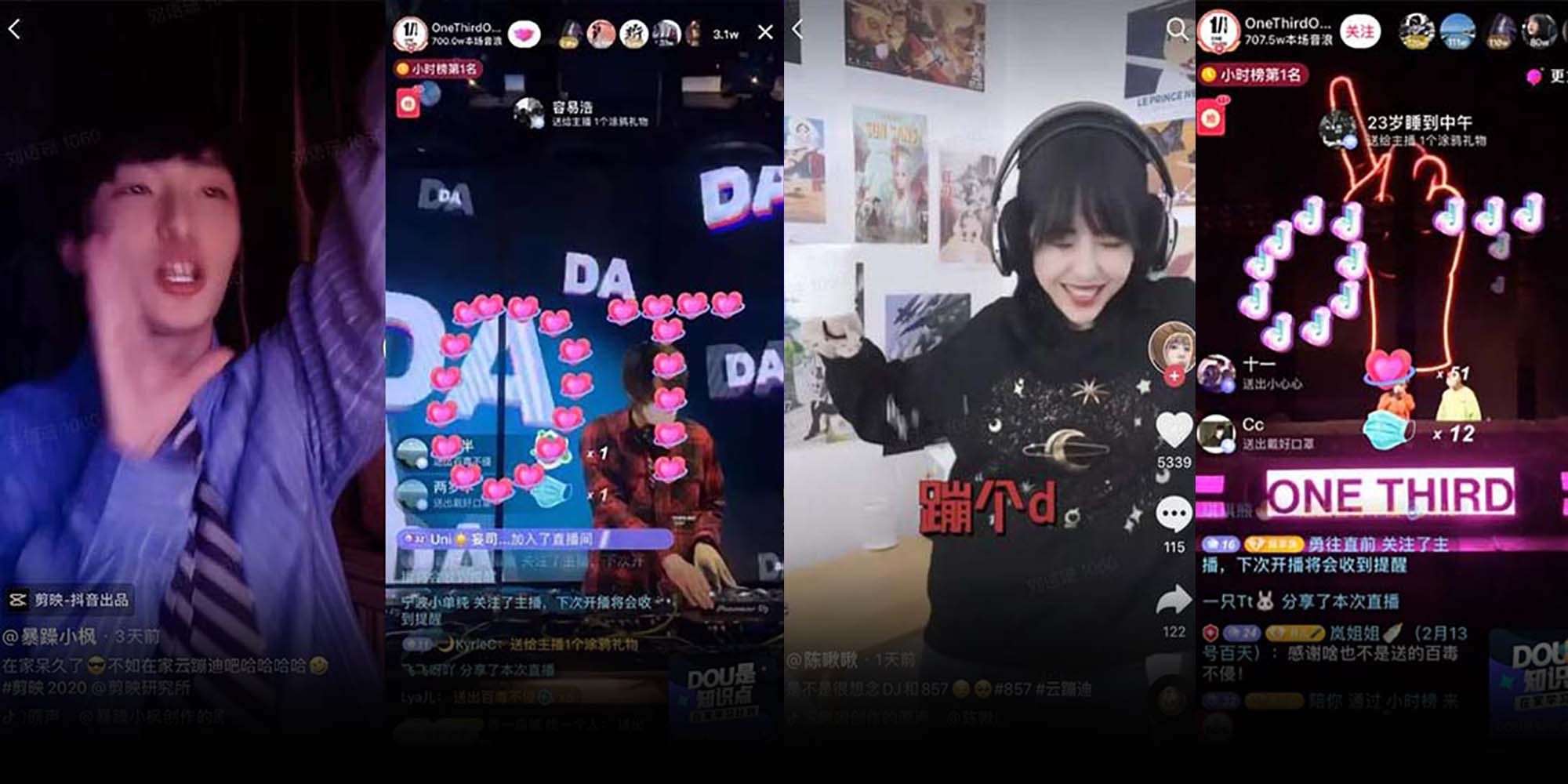 NEWS
With Clubs Closed, China's Homebound Musicians Get Experimental
Canceled concerts and forgone festivals mean the country's quarantined musicians are having to come up with new ways to show off their talents and put food on the table.
Like many people of his generation, Lu Zhongqiang has vivid memories of the last time a coronavirus devastated China: The 50-year-old Beijing-based folk musician lived through the SARS outbreak that began in late 2002. By his recollection, the underground music scene in the capital didn't regain its former vibrancy until the following summer.
Back then, Lu says China was home to relatively few live houses, or small-scale performance venues. "Now there are hundreds of them — and by April, half of them may be bankrupt," he says, referring to the strain that the current coronavirus epidemic, COVID-19, has put on the industry.
Lu has reason to be concerned. Most of the gigs he had booked for the first half of this year have been canceled, including a folk music festival in Wuhan, the epicenter of the outbreak, and several music festivals in China's less hard-hit coastal provinces.
"The estimated losses (to the production company Lu owns) would be over 12 million yuan ($1.7 million)," he says. "At a gross profit rate of 30%, that's 4 million yuan."
Nearly 20,000 live performances have been canceled or postponed from January to March, according to the China Association of Performing Arts, amounting to an aggregate box-office loss of over 2 billion yuan.
However, some musicians are making the most of being housebound and quarantined by converting their homes into performance spaces — an initiative that has piqued the curiosity of clubs, record labels, and event promoters, luring many on board.
Last week, the performing arts association released a proposal to support online streaming of musical performances as well as free shows for medical workers on the front lines of the fight against the epidemic.
Lu, meanwhile, has his own approach to combating the epidemic. He has enlisted over a dozen collaborators — including Cuban a cappella group Vocal Sampling and American blues musician Sugar Blue — to work on a song in support of Hubei's frontline medical workers.
Such "disaster ballads" have a long history in China, popping up after the Tangshan Earthquake of 1976, the Yangtze River floods of 1998, the SARS outbreak of 2002-2003, and the Wenchuan Earthquake of 2008. But amid this year's songs encouraging Chinese people to unite and fortify one another against a formidable foe, some are finding fault with what they view as hollow, saccharine lyrics pandering to an ideological rather than a human purpose.
In a Douban post titled "No One Wants To Listen to Your Disaster Ballads Right Now," a user on the popular social network wrote: "Do the victims want to listen? Do the medics fighting on the front lines want to listen? Don't bother them! It's not that you shouldn't write disaster ballads at all, but they should be written at the right time, and in the right way."
Lu, too, believes in the importance of sending a sincere message. "In the face of big disasters, we feel ashamed talking about (comparatively trivial matters like) literature and the arts," Lu says. "But it's not shameful if you're singing from the heart, and not for fame or wealth."
A Chinese version of this article first appeared in Sixth Tone's sister publication, The Paper.
(Header image: Screenshots show young Chinese livestreaming their music shows. From Douyin)