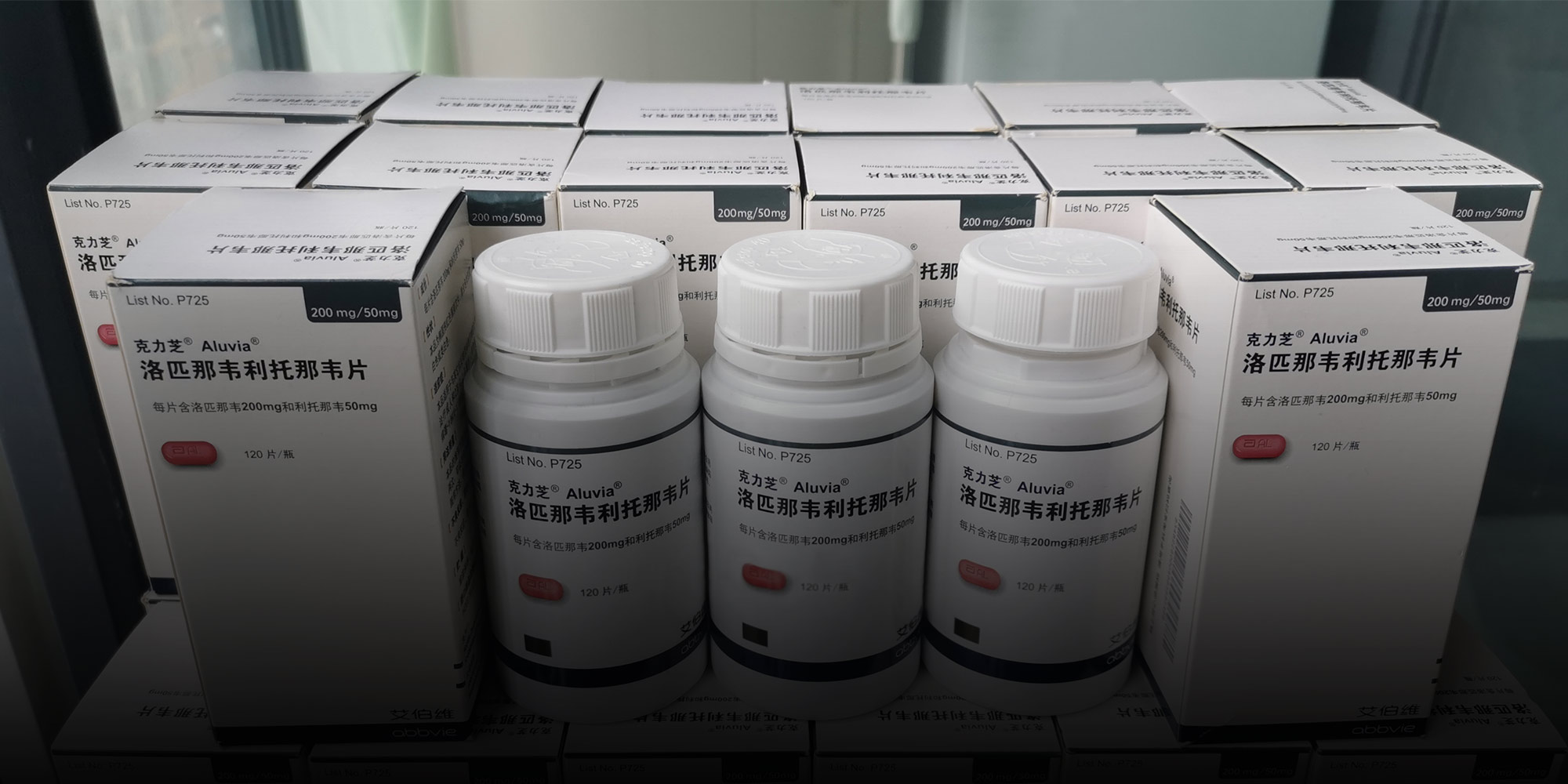 NEWS
New Study Casts Doubt on Common COVID-19 Treatment
Shanghai's leading coronavirus treatment center will no longer prescribe anti-HIV drugs lopinavir and ritonavir, though the study's own authors say a larger sample size is needed for a conclusive result.
The combination of anti-HIV drugs lopinavir and ritonavir is one of the most commonly used clinical treatments for COVID-19 in China, but a recently published review of treatment outcomes has cast doubt on its effectiveness.
According to thepeer-reviewed study, published Friday in the Chinese Journal of Infectious Diseases, doctors at the Shanghai Public Health Clinical Center found that patients who received the two-drug cocktail, sometimes known as Kaletra or Aluvia, did not recover faster than those who were not given antivirals.
The study's authors nonetheless warned that the results were not definitive, citing its small sample size and short duration. A separate, larger World Health Organization-backed clinical trial of the two drugs is still underway in the central city of Wuhan. The results of that trial are expected in three weeks, WHO Director Tedros Adhanom Ghebreyesus saidat a press conference Thursday.
To date, researchers have yet to identify an effective treatment for COVID-19, which has killedover 2,600 and sickened almost 80,000 worldwide. A cocktail of lopinavir and ritonavir is one of a number of potential treatment options recommended by China's National Health Commission in its latest COVID-19 guidelines, updated Feb. 18.
This isn't the first time anti-HIV drugs have been used to treat coronavirus infections — a family that includes SARS, MERS, and COVID-19. A 2004 studyby scientists in Hong Kong found that, when taken together, lopinavir and ritonavir resulted in a lower death rate among SARS patients than ribavirin, another antiviral drug. However, that study has been criticizedfor not including a control group of patients who were not treated with antivirals.
Friday's study, which was run by doctors at SPHCC, included 134 confirmed COVID-19 patients. Of these, 52 received a cocktail of lopinavir and ritonavir; 34 received abidol, another antiviral recommended by China's health authorities; and 48 were not given antivirals.
After seven days, there was no statistically significant difference in medical outcomes between the three groups, according to the study's authors.
When reached for comment Monday, Lu Hongzhou, the virologist who oversaw the study, told Sixth Tone that the results may not tell the whole story. "We don't know if the disease outcomes on day 14 will be different (from day seven)," Lu said, while warning that the sample size of 135 was too small to draw any broad conclusions. "More studies need to be done on the long-term effectiveness of these drugs."
In the meantime, Lu says doctors at SPHCC will no longer prescribe lopinavir and ritonavir to patients. According to city regulations, SPHCC's infectious disease clinic is responsible fortreating all adult cases of COVID-19 identified in the city.
In addition to the ongoing WHO trial, officials in Japan last week announcedthey would begin trialling unspecified anti-HIV drugs to treat COVID-19, according to Reuters. Another WHO-backed study in Wuhan, on the effectivenessof Ebola drug remdesivir, is also underway, though it has struggledto meet recruitment goals.
Editor: Kilian O'Donnell.
(Header image: Bottles of Aluvia tablets. From @HIV松鼠哥 on Weibo)