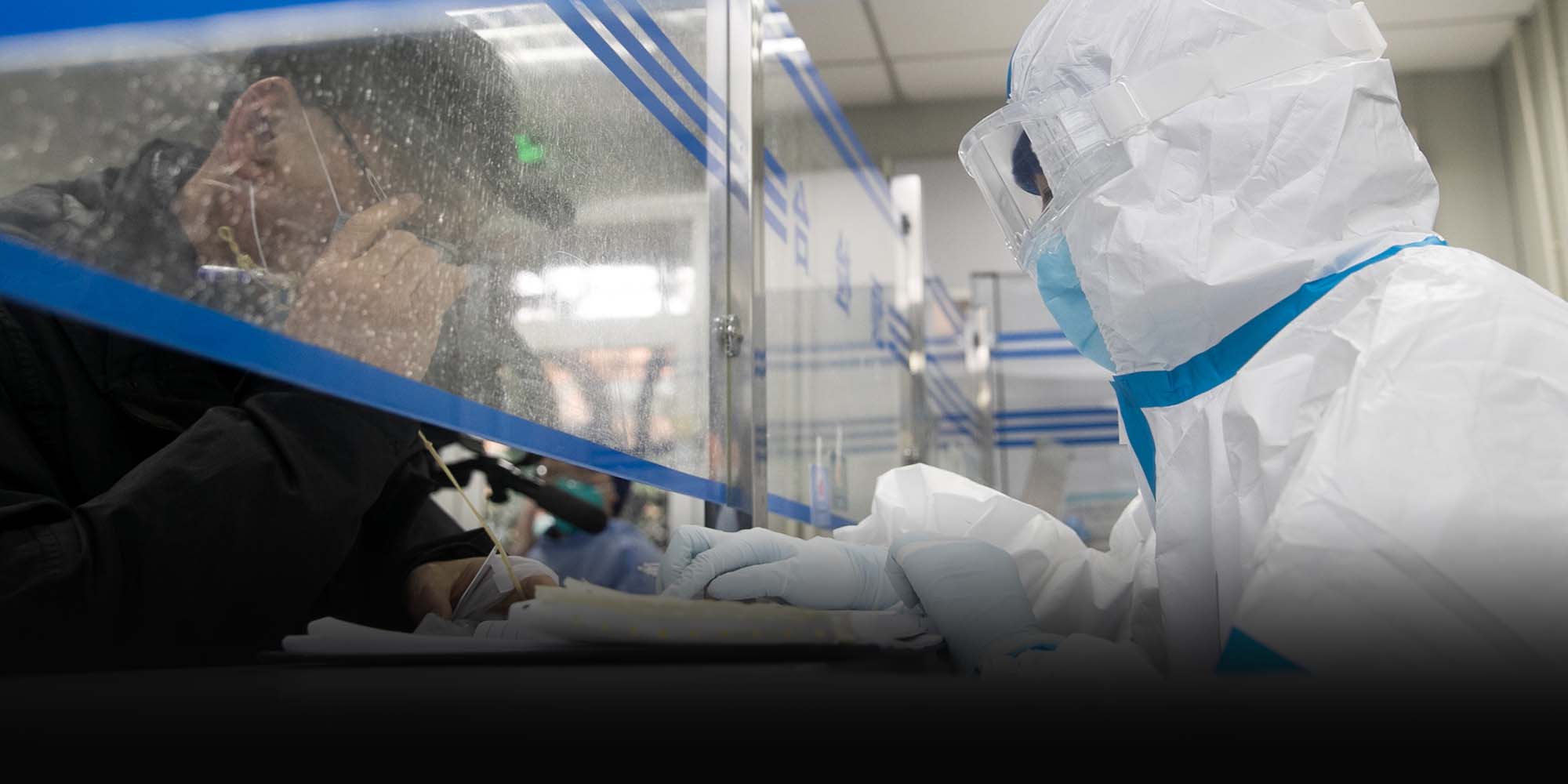 NEWS
COVID-19 Highlights Need for Better Infectious Disease Clinics
With its abundant resources, Shanghai has fared relatively well in the current outbreak — but what about cities that lack the same advantages?
It's been more than a month since prominent epidemiologist Zhong Nanshan publically declared that the novel coronavirus could "definitely" be transmitted between humans, breaking weeks of official complacency about the danger posed by COVID-19 and sending local governments around the country scrambling to identify and quarantine any potential carriers.
At least so far, however, the vast majority of the damage has been concentrated at the outbreak's epicenter. Of the 2,240 deaths linked to COVID-19 in China as of Friday, 2,144 were recorded in the central Hubei province — 1,684 of them in provincial capital Wuhan, where the epidemic is believed to have originated late last year. In the southern Guangdong province, which has the second most reported cases in the country, only five people have died, and no other province has recorded more than 20 deaths.
The discrepancy is partly explained by the scale of the crisis in Hubei: By the time local officials finally began warning doctors and the public that the disease could be transmitted between humans, many hospitals were already swamped with more patients than they could handle. But it has also heightened calls for a nationwide network of facilities capable of safely isolating and treating infectious disease cases while minimizing cross-infection risks.
Officials in wealthy Shanghai, which has some of the best medical facilities in the country, have recently sought to position the city as an example of what that network might look like. Official protocol in the city calls for all adults who test positive for COVID-19 to be transferred immediately to the 600-bed Shanghai Public Health Clinical Center, where they are sorted into one of five treatment groups according to the severity of their condition.
SPHCC began operation in October 2004, a little over a year after a devastating SARS epidemic killed over 300 people on the Chinese mainland. Absorbing some of the lessons from that crisis, the center was built with public health emergencies in mind. Located 40 kilometers from the city center and surrounded by 500 acres of woods, SPHCC houses four inpatient buildings with 327 beds fully outfitted with negative pressure systems designed to reduce the risk of airborne transmission by restricting airflow between rooms.
"Because we have enough capacity at the moment, we're putting all patients into negative pressure rooms," says Lu Hongzhou, a doctor at SPHCC. "Even if they have no symptoms, they are still placed in the rooms to keep them from infecting other people."
According to data from the Shanghai Health Commission, 211 of the city's 334 confirmed COVID-19 patients have been discharged as of Friday, for a local recovery rate of over 60%. And there have been no cases of medical workers being infected at SPHCC, Lu says.
Such facilities remain a relative rarity in China, however. Even in major cities like Wuhan, few hospitals have negative pressure rooms, and over the past month desperate staff have had to cobble together makeshift infectious disease clinics with temporary ventilation equipment or by shutting off their central heating systems and opening windows in sick wards in the middle of winter.
Together with a dire shortage of protective gear, these improvised facilities have led to an alarmingly high rate of infection among frontline medical personnel. According to official statistics, 1,716 health care workers had been infected nationwide as of Feb. 11.
Shen Yinzhong, SPHCC's medical director, says that only a few hospitals in China are equipped with negative pressure rooms, and those that are typically only have one or two such beds.
"I'm not claiming that negative pressure rooms are 100% effective or a must-have," Shen says. "Without them, medical workers are still able to protect themselves while treating patients, but the lack of negative pressure rooms is an indication that most Chinese cities are not fully prepared for a sudden epidemic."
At least some experts and policymakers appear to agree. In a recent op-ed, Huang Qifan, the former mayor of the southwestern city of Chongqing and vice president of the state-run China Center for International Exchanges think tank, argued that China needs to spend between 200 and 300 billion yuan ($28 billion to $48 billion) over the next five years improving its health care system, establishing municipal epidemic prevention systems, and building infectious disease clinics.
"Maybe most people would view these (facilities) as wasteful, since we might not need them for years," Huang notes in his piece. "But they could save us from a once-in-a-century catastrophe."
Even Shanghai might not be prepared for an outbreak of that scale. Although the city has largely been spared the worst of the current epidemic, the few hundred beds at SPHCC are a drop in the bucket for a city of 20 million. The clinic is currently racing to build an additional 200 beds with negative pressure rooms, and city officials are considering opening another epidemic prevention facility in a nearby township.
"In terms of epidemic prevention and control, it's essential to look ahead," Shen says. "Always prepare for a rainy day."
Editor: Kilian O'Donnell.
(Header image: A doctor checks a patient in a fever clinic at No. 6 People's Hospital in Shanghai, Jan. 26, 2020. Xinhua)