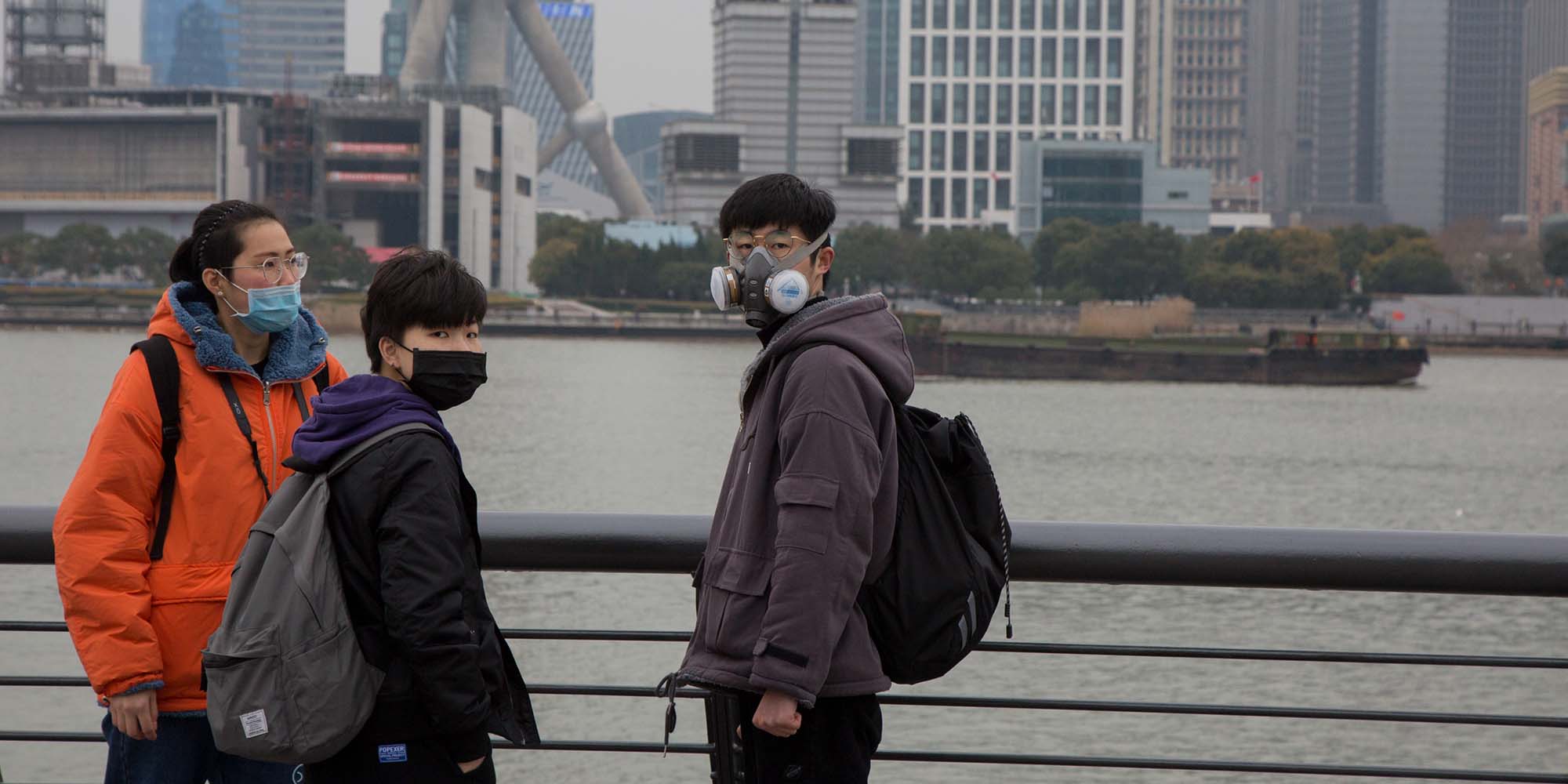 NEWS
Chinese Students Worried Over Foreign University Deadlines
International exams for language proficiency and specific graduate paths have been canceled in China because of the coronavirus epidemic.
Several tests required for gaining admission to Western universities have been canceled in China amid the COVID-19 epidemic, casting doubt on many Chinese students' plans to continue their education abroad.
Major exams such as the International English Language Testing System, Teaching of English as a Foreign Language, Graduate Record Examinations, and Graduate Management Admission Test — IELTS, TOEFL, GRE, and GMAT, respectively — have been canceled on the Chinese mainland through the end of March. All tests scheduled for February were also canceled due to the coronavirus epidemic, which has killed over 2,000 people in China and infected more than 75,000 globally.
Several students whose February and March test appointments were affected said dates for exams scheduled after March were already booked when they rushed to secure a different time slot.
Muzi, a 22-year-old student from Beijing, said she hopes to book a new GRE date for April. However, she would still miss the deadlines for five of the eight U.S. universities where she was planning to apply to study electrical engineering.
"I'm waiting to see when I can take the test — the sooner the better," Muzi, who asked to use a pseudonym, told Sixth Tone. "That, or I'll have to wait for next year's spring or fall admission."
Many students who plan to study in the U.S. or the U.K. have received conditional admission letters that allow them to matriculate only if they obtain certain scores on language proficiency tests such as the IELTS or TOEFL.
Claudia Wang, a partner at management consulting firm Oliver Wyman, told Sixth Tone that while the cancelations will impact students applying for the summer program or fall semester, prospective 2021 students should have enough time to take the tests they need.
But many students are still concerned.
Liu Lixuan is a 24-year-old data analyst in Wuhan, the city at the heart of the epidemic. He plans to apply for graduate schools in the U.S. for next year and was hoping to finish his TOEFL and GRE exams before July. Now, his self-imposed deadline is looking grim.
"For those who haven't received their TOEFL and GRE results, the sooner they get the grades, the better, because delaying applications means fewer choices," he told Sixth Tone.
Universities in the U.S. have yet to announce plans or policies addressing these concerns. Muzi said she inquired at her prospective universities but hasn't received a response.
Another 22-year-old student from Hefei in the eastern Anhui province also said he is awaiting responses from eight universities in the U.S. The student, who wished to be identified as Eric, told Sixth Tone that he has submitted all the required documents for attending an American university in the fall except for what he hopes will be a higher GRE score.
"The impact will be quite significant if I can't take the test in April," he said, adding that he still hopes to meet the mid-May deadline for his dream school.
Universities in the U.K., including King's College London, University of Warwick, and University of Leeds, have announced various measures to help students meet their English proficiency requirements. While some have extended their deadlines for providing the test results, others have proposed alternative tests.
However, the three British universities Chen Meixi applied to have yet to offer extended deadlines. The Chengdu-based student said she has to submit her IELTS score by June. Her test date in March was canceled, but she has successfully secured a date in May.
"Many people (fellow students) have messaged me asking if I would like to go to Vietnam or South Korea in April to take the test, and some also asked if I wanted to try to take another test such as the PTE (Pearson Language Tests), which has more slots now," she said.
Wang from Oliver Wyman suggested that students consider smaller Chinese cities with fewer applicants for future test dates, adding that some exam providers like the British Council are scheduling extra slots to accommodate the demand.
"We don't think there will be a mid- or long-term impact," Wang said. "Given this gap period, they (students) may study online, start preparation for other tests, or work on extracurricular activities, which are also important in the application process."
Editor: Bibek Bhandari.
(Header image: People at the Bund in Shanghai, Feb. 8, 2020. Shi Yangkun/Sixth Tone)