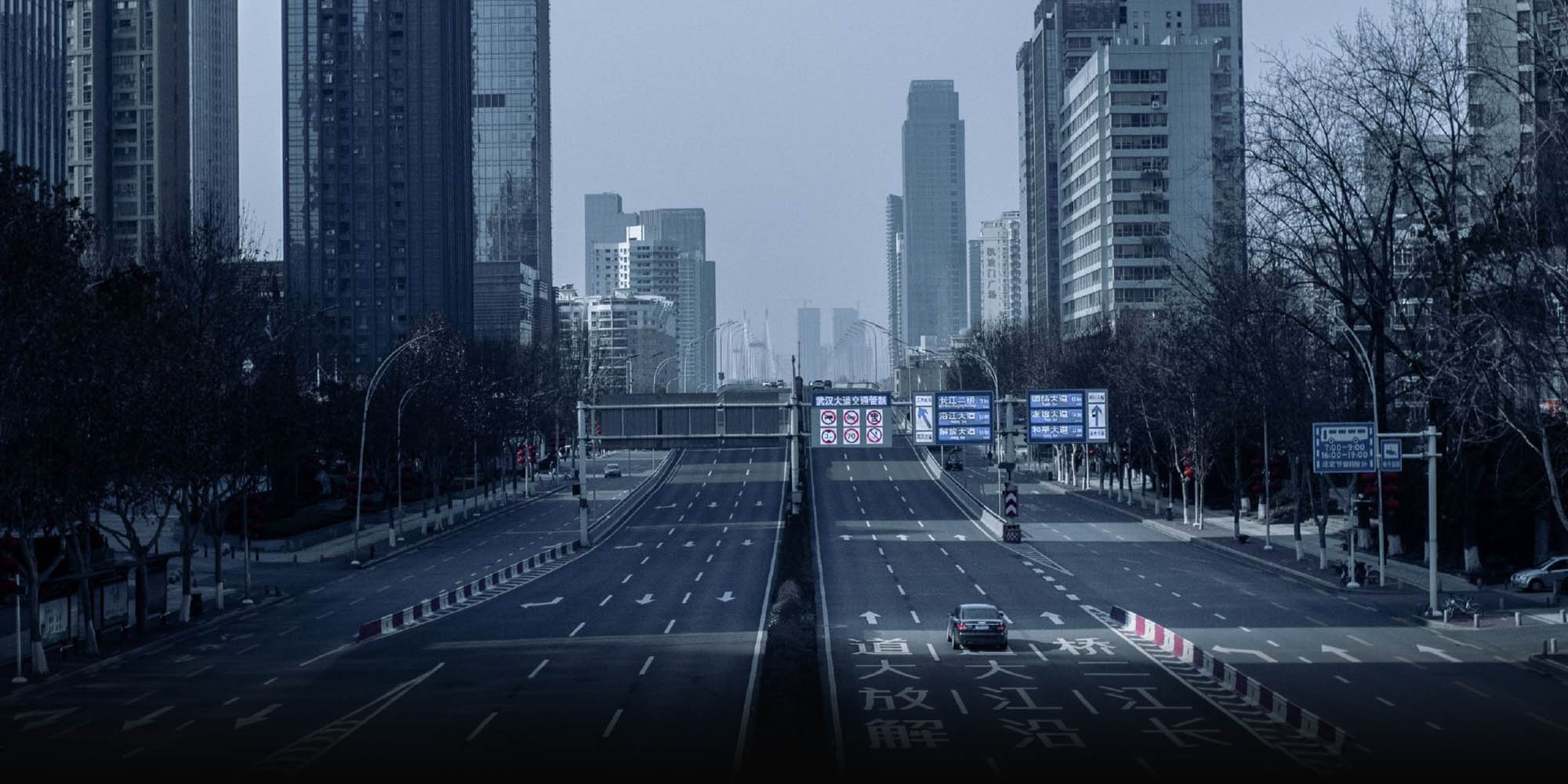 NEWS
Film Crew Documents Life in Wuhan Amid COVID-19 Epidemic
The film they had planned to shoot in Hubei was derailed by the coronavirus, so instead they're creating a visual chronicle of a city under lockdown.
The streets are eerily empty. Buildings stand silent. There's hardly any sign of life.
Such descriptions may evoke a post-apocalyptic cityscape, but they're actually real scenes from Wuhan, a once-bustling transportation hub of 14 million people appears nearly deserted during the ongoing coronavirus epidemic.
Filming the city at the center of the COVID-19 epidemic is a crew that found themselves stranded in Wuhan, the provincial capital of Hubei province, when the city was placed under lockdown on Jan. 23 to contain the virus.
"They (my fellow crew members) are in Wuhan … They want to do something meaningful," said Lan Bo, who went to Wuhan to direct a feature film but has shifted his focus to document daily life. "They want to record what happened."
Lan told Sixth Tone that he and his team had to postpone their scheduled film project because of the epidemic. That's when videographer Xie Dan started filming on his phone: The team put together a short film titled "Wuhan: The Long Night" and shared it online.
The haunting images of Wuhan attracted millions of views on microblogging platform Weibo, and the video's popularity spurred Lan to expand it into a feature-length documentary.
"First, since the lockdown, there hasn't been a video presenting such a panoramic view," Lan said. "And second, I feel that these are going to be valuable images for historical reference and for other documentaries."
For his film, Lan and his team will focus on telling stories about how common people — health care workers, volunteers, and those in other industries — have been impacted by the shock of the epidemic.
"I hope people can tell the truth, that they can face the camera honestly," he said. "I hope my camera will not lie."
COVID-19 has killed more than 1,700 people in China and infected over 70,000 worldwide. Last week, authorities revealed that the novel coronavirus had infected 1,716 medical workers, killing six of them. Over 1,102 medical workers were infected in Wuhan alone.
Amid the coronavirus epidemic, many journalists and citizen-journalists have been livestreaming the situation from ground zero — the daily life, the cabin fever, and the congested hospitals. Meanwhile, others from outside Wuhan including the singer Li Yuchun and the renowned pianist Lang Lang helped create a music video as a show of solidarity with the city's residents.
Editor: Bibek Bhandari.
(Header image: An aerial view of nearly-deserted roads on the first day of a citywide lockdown in Wuhan, Hubei province, Feb. 23, 2020. From @飞行的兰波 on Weibo)