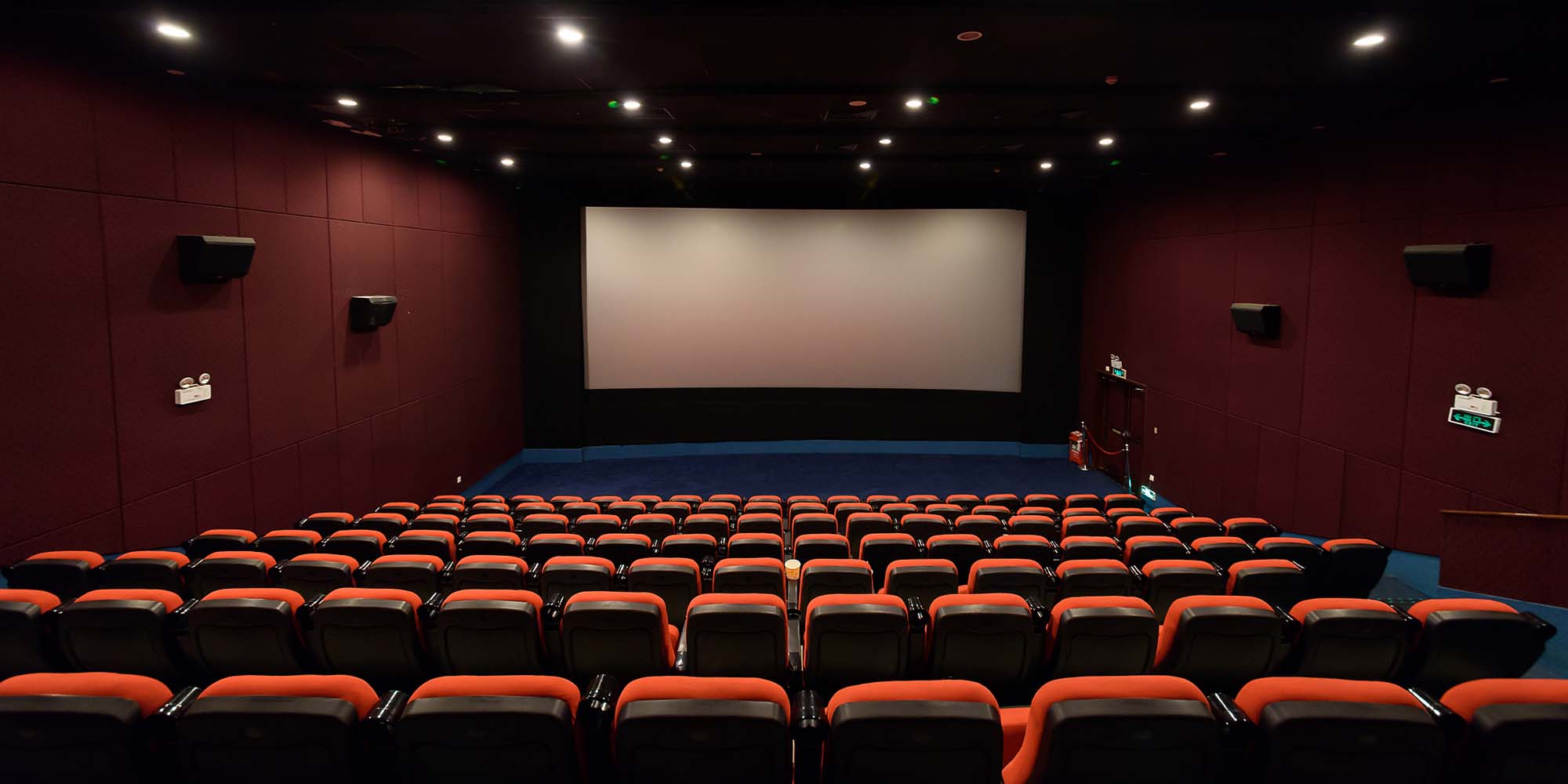 NEWS
China's Entertainment Sector Suffers Amid Coronavirus Epidemic
Delayed release dates and stalled projects are likely to hurt the country's TV and film industry like never before, insiders say.
China's television and film industry is facing a harsh winter, as several high-profile projects have postponed their releases amid the novel coronavirus crisis that has disrupted normal business operations by keeping millions of people indoors.
Two Chinese films, "The Enigma of Arrival" and "Wild Grass," have indefinitely delayed their scheduled Feb. 14 premieres. Nearly a dozen other movies slated for release on Valentine's Day — a plum premiere for many studios — are also expected to announce later releases.
Apart from domestic movies, several foreign films were scheduled to be released this month, including the critically acclaimed "Marriage Story" as well as "Sonic the Hedgehog," according to American entertainment outlet Variety. Other Hollywood productions such as "Jojo Rabbit," "Little Women," and "1917" had already announced delays for their China releases.
Though there are no official figures, some media estimates suggest that China's box office is likely to suffer 13 billion yuan ($1.86 billion) in losses in February alone.
The announcements come as more cities across the country are taking precautionary measures to contain the spread of the novel coronavirus that had killed more than 500 people and infected over 28,000 others globally as of Thursday morning. People have been advised to avoid unnecessary travel, mass gatherings, and crowds.
The coronavirus outbreak has unexpectedly impacted China's entire TV and film industry, said Lü Jianmin, a film producer and founder of the Beijing-based production company Chunqiu Time Film Co. Ltd.
"This is a situation that we have never experienced before," he told Sixth Tone.
Lü's company, known for the hit "Wolf Warrior" franchise, planned to kick off production of two films after the Lunar New Year holiday, but those projects have been delayed.
"Various categories of the film and television industry such as production, film promotions, and post-production have taken an unprecedented hit," Lü said. "The industry was already facing a cold winter. There were just starting to be signs of recovery, but a more violent shock has arrived. The industry's prospects are indeed not optimistic."
Last month, all seven Chinese films, including two animated features, delayed their debuts during the Lunar New Year holiday, a prime time for movies to rake in big bucks at the box office. Earlier this month, the China Federation of Radio and TV Associations issued a notice suspending all shoots, bringing more pressure and uncertainty to companies that were already in the middle of projects.
Even before the epidemic started, the industry was facing a slowdown. In 2019, there were 27% fewer TV dramas filmed in China than in the previous year, and 1,884 Chinese film companies went out of business.
"A sudden epidemic is tantamount to a 'second frost,'" Lü said. "Everyone depending on this industry to make a living is now facing leaner times."
Guo Linyuan, vice general manager of a Beijing-based TV and film production company, said the company had greenlit a period drama before the holidays, with shooting scheduled to start in May or June. But the nature of film industry jobs doesn't allow Guo and her peers to do much of their work remotely — the way many businesses are currently coping with the epidemic.
"Now, our project has to be delayed indefinitely, and is contingent upon changes in the epidemic situation," Guo said, adding that "everyone is still confident and waiting for the epidemic to be controlled in order to resume work and recover (from the slowdown)."
For Shanghai Project Banana Filming Co. Ltd., the impact will not be felt as sorely in the short run, the company's executive president, Wei Xiangdong, told Sixth Tone. The company's recent film "Sheep Without a Shepherd" premiered in December, and the company is in the early preparatory stages for other projects.
But Wei said he sees greater uncertainty in the long run, especially when it comes to booking actors and securing funds from investors. The halt in production also means there might be a period devoid of new creative content, should the epidemic drag on for months.
"That would be the knock-on effect," he said.
Contributions: Wu Haiyun; editor: Bibek Bhandari.

(Header image: VCG)