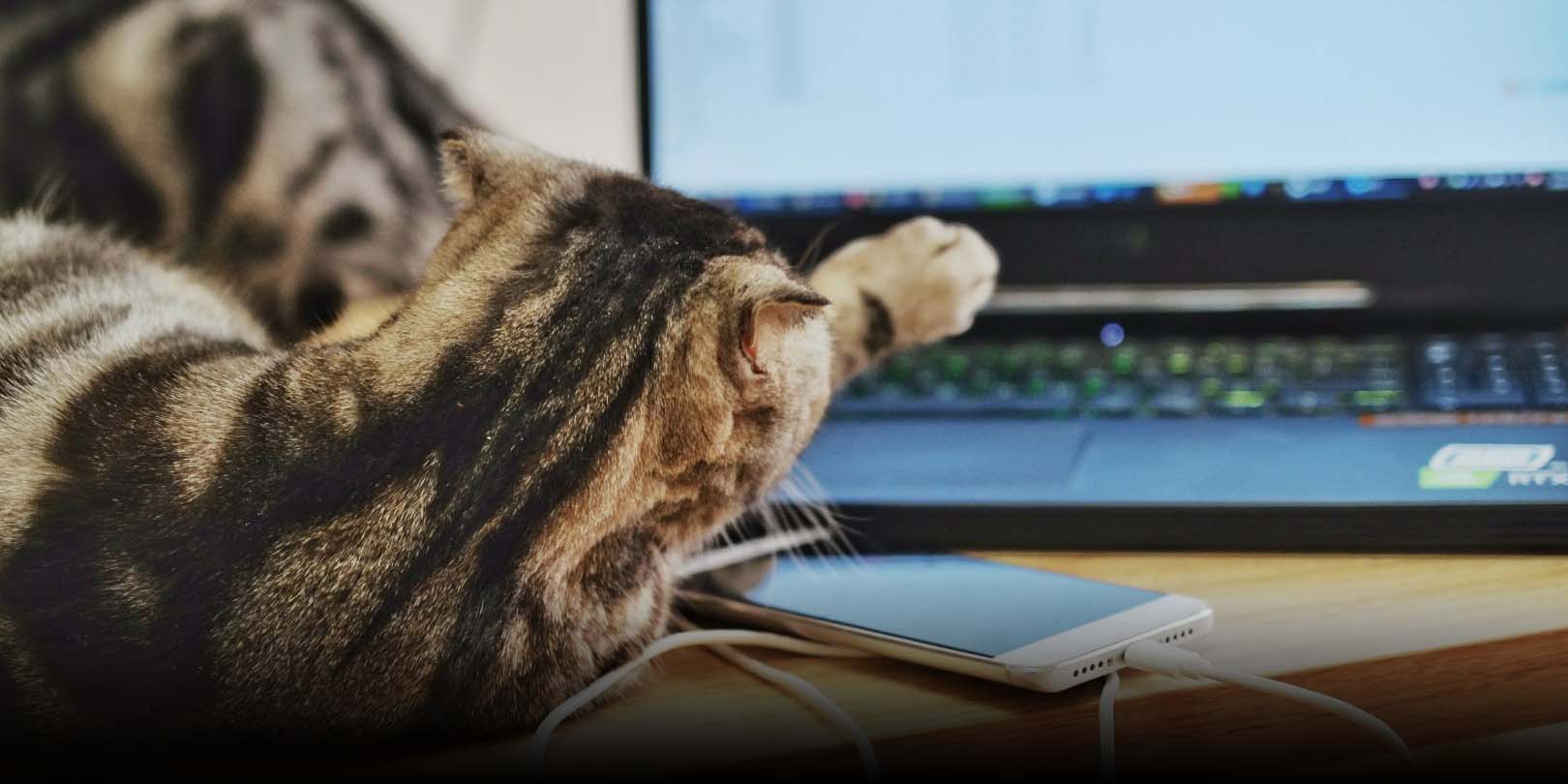 NEWS
Remote Control: Coronavirus Has Millions in China Working From Home
With conference call services overloaded by unprecedented traffic and people having to think outside the box to devise home office setups, China's first-ever remote working experiment is off to a rocky start.
For many in China, Monday morning brought with it a surreal first-time experience: working from home.
Millions of people in the country began working from home this week as both companies and local governments aimed to contain the spread of the novel coronavirus that had infected over 24,000 people nationwide as of Wednesday morning, killing nearly 500 of them.
From Monday, many large companies — including Tencent, JD.com, Suning, and Huawei, among others — have encouraged their employees to work from home for at least the next two weeks. Some cities and provinces including Shanghai have taken similar measures, mandating compulsory home quarantine periods during which people are expected to work remotely.
The first day of these trials did not get off to the smoothest start. On Monday morning, video conference call providers such as Tencent's WeChat Work, Alibaba-owned DingTalk, and U.S. firm Zoom were overwhelmed by surges in traffic, with many users complaining of lag and interruptions.
Netizens joked that the companies had experienced their own "Double 11" — China's biggest online shopping bonanza on Nov. 11 each year, when e-commerce sites' servers are occasionally crushed by the figurative weight of millions of deal-seekers. Looking to avoid this problem, at least one company opted to use a group chat service marketed toward gamers to host its conference calls.
DingTalk, which serves over 10 million companies in China and supports video calls with up to 302 people, announced Monday evening that it had experienced an all-time high in web traffic that morning, and had allocated 12,000 additional servers to increase its capacity. The same day, Zoom's share price shot up 15%, the company's biggest increase in eight months. On Tuesday, DingTalk said it had hastily added a beautifying camera filter to its video conference call app in response to sudden demand from users.
Meanwhile, netizens — many of whom traveled to their hometowns for the Lunar New Year holiday and have not yet returned to the cities they live and work in because of the coronavirus — are sharing their first-ever remote working successes and mishaps, as well as pictures of their less-than-ideal office setups — such as using a cupboard, washing machine, or workout bench as their desk, working in bed, or being interrupted by inquisitive pets.
Media outlets have also chimed in, sharing tips on working efficiently at home (pretend it's a normal workday) and video conference call etiquette (change out of pajamas, avoid sending the wrong message by video-calling colleagues from bed, and apply basic makeup).
Managers have come up with some innovative solutions to ensure that their employees are being productive. One worker told the online outlet Tencent Technology that their company enforced its regular 9 a.m. to 8 p.m. work schedule by requiring employees to send their geotagged location and photos of themselves in front of their computers three times a day, plus daily health updates.
But creative work solutions have also led to some serious mistakes. On Monday, an employee at internet company Sougou accidentally sent a message to the app's users warning that a city in the northern Hebei province was about to be hit by a 12.0 magnitude earthquake — the strongest ever recorded, had it not been completely fabricated. Sougou later apologized, removed its opt-in earthquake alert function, and attributed the error to an employee working remotely.
Also on Monday, financial news outlet Eastmoney published a report that suggested the coronavirus epidemic could permanently transform the way Chinese industries operate by ushering in a prolonged era of remote work — and recommending that investors keep cloud-based work-from-home products and services on their radars.
With most Chinese schools closed until at least early March, classrooms have been moved online, too. As of Monday, education bureaus in 20 provincial-level administrative regions had signed up with DingTalk's "homeschooling" plan, which currently accommodates 20,000 schools and over 12 million students. Meanwhile, foreign teachers in Shanghai say they've been instructed to prepare content for online lessons.
Some students are less than thrilled by technology being channeled to put an end to their extended Lunar New Year breaks. On Monday, students review-bombed DingTalk and Enterprise WeChat as revenge for indirectly putting them back to work.
"DingTalk, I love you," read a tongue-in-cheek one-star review of the app. "You allowed me to see my long-forsaken teacher earlier than anticipated."
"I'm so annoyed — were you really so bored that you had to eat bats?" read another one-star review, referring to the prevailing theory that the novel coronavirus came from human contact with the flying mammals. "Thanks a lot, you bat-eating bastard."
Editor: David Paulk.
(Header image: A cat reclines in front of a laptop computer. From @许云鹤 on Weibo)