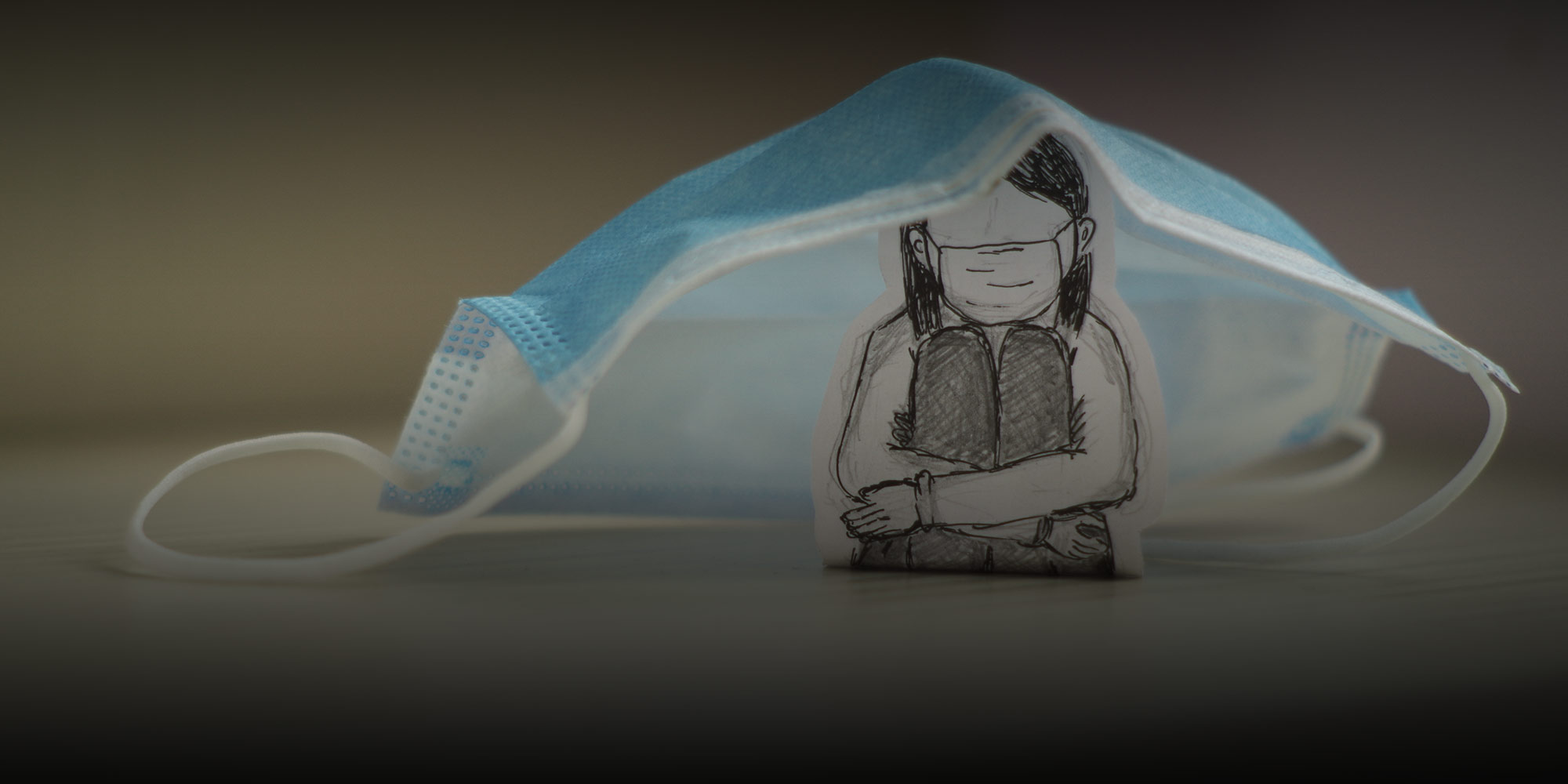 FEATURES
After the Lockdown, Wuhanese Struggle to Return Home
On Jan. 23, the megacity at the center of the novel coronavirus outbreak sealed itself off from the rest of China. Two weeks later, thousands of residents are still stuck outside.
As Mei Ke boarded a flight out of the central Chinese city of Wuhan Jan. 14, she thought she was embarking on a regular Lunar New Year vacation. Over the past two weeks, however, the 21-year-old's trip to southern China has taken a dramatic and unexpected turn.
Within days of her arrival, Mei's hometown was placed under lockdown as an outbreak of a deadly new coronavirus spread from the city across the country. The disease has killed 491 people and infected over 24,000 as of Feb. 5.
The lockdown has left Mei and thousands of other Wuhan natives stranded in places where they are increasingly unwelcome, with locals viewing anyone from the city in Hubei province as a potential source of infection.
Mei had never heard of the coronavirus when she left Wuhan with her brother and grandmother to visit her parents in Fangchenggang — a port city near China's border with Vietnam, where the couple worked seasonal factory jobs.
A week previously, Chinese health authorities had announced a novel strain of the virus to be responsible for a spate of pneumonia cases in Wuhan, but said they considered the danger of an epidemic to be low. The day after Mei's arrival in Fangchenggang, Wuhan's health commission announced that though 41 people had been infected, it believed "the risk of continued human-to-human transmission is low" — a miscalculation later proved wrong.
But the situation changed dramatically as China ramped up preparations for the Lunar New Year, a weeklong holiday during which hundreds of millions of people travel across the country and abroad.
On Jan. 23 — the day before the start of the holiday — all air and ground transportation was suspended in Wuhan, a city with a larger population than New York City. The travel restrictions left 9 million people inside Wuhan, while an estimated 5 million residents had already left.
New coronavirus infections continued to emerge in regions across China, and many of these cases involved people who had recently traveled from Wuhan or other cities in Hubei province. On Jan. 27, a 50-year-old man from Beijing died from pneumonia caused by the virus just days after returning from a trip to Wuhan.
The speed of the outbreak has spread fear in China, evoking painful memories of SARS — another strain of coronavirus that killed more than 300 on the Chinese mainland in 2002 and 2003. Whereas severe acute respiratory syndrome infected just over 5,000 Chinese over more than six months, Chinese authorities had confirmed a similar number of cases of the new virus within weeks.
Local governments in 31 Chinese provinces launched a level 1 emergency response, canceling public events and shutting schools, to prevent further infections. Fifteen additional cities in Hubei province followed Wuhan's lead by imposing a full lockdown.
Anyone from Hubei, or who had recently visited the province, rapidly became suspect — especially after reports emerged of people infected with coronavirus hiding their symptoms and denying having recently visited Hubei.
In Fangchenggang, local officials began sending doctors to check the temperatures of everyone with a connection to Wuhan twice a day from Jan. 25. Mei and her relatives passed the tests, but their relief was short-lived.
The following day, Mei received a message confirming that the family's return flights to Wuhan had been canceled, as the city's airport had been closed down. She has been unable to find alternative routes back to her hometown.
Shortly after, the hotel in which the family was staying ordered them to check out. No other local hotels would admit them, for fear they might be infected. Mei's parents finally convinced their employer to let the family stay in a small, prefabricated cabin next to the factory.
The cabin has no kitchen, so the family has no choice but to leave the cabin to find food.  These expeditions, however, have become increasingly difficult. On several occasions, the local restaurants have called the police after discovering Mei and her relatives are from Wuhan.
"I feel like a fugitive," says Mei. "We have to eat. But every time we drive our car outside, we're scrutinized."
Fangchenggang residents tend to avoid the family in the streets, while some occasionally shout at them in the city's local dialect, which the Wuhanese don't understand. On one occasion, a colleague of Mei's father explained that the locals were telling the family to "get out for the sake of everybody's health."
The family is trying to avoid unwanted attention by staying quiet in public. Yet Mei says the psychological pressure on the family is building, and both her and her mother have cried several times.
"I understand the urgency to control the virus, and we have cooperated with the authorities," says Mei. "But it's unbearable, being cursed by the others."
Though some Wuhanese trapped in other cities have praised the treatment they have received, tensions have been rising in many regions as communities go to ever-greater lengths to isolate themselves from those who fled the center of the epidemic.
In Henan, a region bordering Hubei province, villages have set up checkpoints and barricaded roads to keep out people returning from Wuhan. In a few cases, local officials have locked returnees inside their homes by fixing steel bars to their front doors.
Many netizens have praised these "hardcore" measures, perceiving them as tough but necessary to contain the epidemic. Some Wuhanese, however, say fears over the virus have occasionally led people to overreact and take excessive action against them.
Zhang Wen, a student at a university in Wuhan whose name has been changed to protect her identity, has been shocked by the harsh treatment she has received since returning to her hometown of Sanming in the southeastern Fujian province Jan. 18.
Five days after her arrival, a list containing the personal details of people returning from Wuhan to her hometown began circulating on social media app WeChat. The leaked document included Zhang's name, national ID number, home address, and phone number.
Zhang, who was quarantined at home at the request of the local health authorities, began receiving calls from relatives and people she didn't know, telling her to stay inside and not infect others.
Before long, Zhang also started hearing rumors, again spread through WeChat, that she was infected with the coronavirus.
"I was furious," Zhang tells Sixth Tone. "I was furious about those people circulating my personal details, ignoring my legal rights."
Zhang's hometown is not the only city involved in mass leaks of Wuhan returnees' personal information. Databases containing the details of thousands of people in several communities were shared on WeChat and other social media platforms before this year's Lunar New Year holiday.
"Some people say extraordinary measures are necessary in extraordinary times. I don't get it," says Zhang. "Just because it's a critical time, should our rights to privacy be sacrificed?"
The cases prompted the state-run People's Daily to publish an editorial Jan. 26 calling for an end to the leaks and unnecessary discrimination against people from Hubei. Four days later, the Ministry of Transport published a notice ordering transportation departments to safeguard personal information according to the law and prevent any such information leaks.
As the epidemic progresses, many people from Hubei are focusing on finding ways to return to their hometowns. Ye Zhigang, who spoke to Sixth Tone under a pseudonym for privacy reasons, cut short his vacation to Tibet Jan. 29.
Since arriving in Lhasa, capital of the Tibet Autonomous Region, Ye had been staying in a government-designated hotel, after other hotels refused to admit travelers from Hubei. By Jan. 29, however, Ye was receiving repeated calls from the hotel, asking when he planned to check out.
Ye's hometown of Jingzhou, a city bordering Wuhan, is under lockdown. But Ye decided to book a train that passed through Jingzhou, then beg the train driver to stop in the city. Though a rail customer service operator insisted that the train wouldn't stop in Hubei over the phone, Ye had heard stories of several Hubei travelers returning home this way. 
Ye flew from Lhasa to Chongqing on the night of Jan. 31 and managed to catch four hours of sleep in a hostel after being turned away by several hotels. The next morning, he boarded his train home.
It was the end of the Lunar New Year holiday, but there were only three people in Ye's carriage as the train entered Hubei. As he stepped onto the platform at Jingzhou Station, he smelled disinfectant — and he knew he was finally home.
"Even though the situation at home is worse, we just want to be with our families," says Ye.
Back in Fangchenggang, Mei and her family hope to make the 1,300-kilometer journey back to Wuhan by car. They have asked village officials to provide a permit allowing the family to pass through the highway checkpoints. 
The officials, however, have yet to respond to this request. The family is still waiting in the prefabricated cabin for further news. "All I want is to go back to Wuhan," says Mei.
Editor: Dominic Morgan.
(Header image: Ding Yining/Sixth Tone)