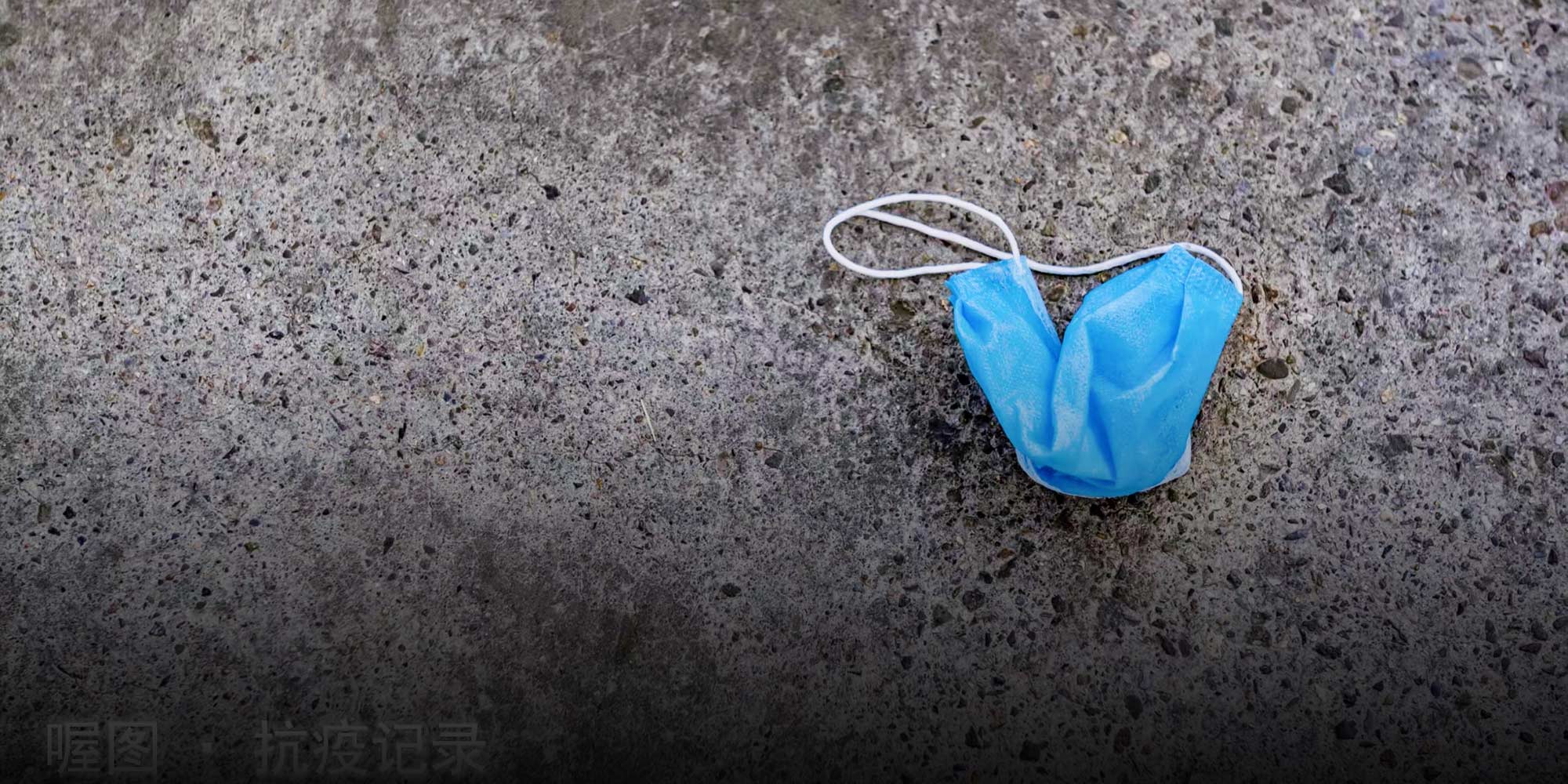 FEATURES
The Wuhan Pneumonia Patient Trapped Between Despair and Hope
Ten days after Zhang Chi first went to the hospital with a high fever and lung infection, he has yet to receive a conclusive diagnosis.
SHANGHAI — Double pneumonia: The results of the CT scan were as unmistakable as they were unbelievable. Zhang Chi's temperature had remained stable for the past five days. It was Thursday, and he had been eating and sleeping well, his energy and spirit gradually returning. The day before, he had been talking with other pneumonia patients online about the apparent success of his home-based recovery regimen, after several hospitals refused to admit him.
Now, he feels lost.
"I did everything I could: I took all the medicine I was told to, I ate nutritious meals at regular intervals, I made sure I got enough sleep," Zhang tells Sixth Tone by phone on Thursday afternoon. He is seated in his car outside Wuhan Central Hospital, where he's been waiting for four hours, with 90 people still ahead of him in line.
Thursday wasn't Zhang's first trip to a hospital, or even to this hospital. Five days earlier, on Jan. 25, he had seen a doctor at Wuhan Central after his fever returned, only to be told to return home and try not to come into contact with others.
"They told me, 'Don't go to a hospital — what you need is good rest,'" the 39-year-old says, adding that the doctor prescribed him oseltamivir, a generic version of Tamiflu. Zhang did as he was told, but his respiratory infection worsened, spreading from one lung to both.
Zhang was born and raised in Wuhan, a transport hub in central China that's home to some 14 million people. Lately, he's been sticking to the same routine, visiting three local supermarkets to see how their stocks are holding up. He sets out from his home in Jiang'an District, around 1 kilometer from the south entrance of the sprawling South China Seafood Wholesale Market, where the first coronavirus infections are believed to have occurred. By Friday morning, the virus had killed 213 people in China and infected over 9,700 more.
In Wuhan, the tension is palpable, with residents' nerves easily frayed by the slightest abnormality in their health, or in that of their loved ones. Police cars patrol the streets, loudspeakers blaring, urging residents to stay indoors and pay close attention to their personal hygiene. Just days ago, some locals were still joking about the supposed scourge as they left the city for long-planned Lunar New Year trips.
"I drive past the South China Seafood Wholesale Market every day," Zhang says. "I didn't sense that anything big had happened in the city, even though I noticed earlier this month that the market was closed one day while driving by."
Zhang first heard rumblings of a mysterious, unidentified virus in late December, but he says he was soon convinced that it was just a rumor. "Everyone knows you're not supposed to believe or spread rumors!" he laughs. Now, looking back at everything that's happened, he admits he was naïve.
According to Zhang, Wuhan felt the same as usual as late as Jan. 20, when a bunch of his friends shared the same picture on social app WeChat: a young man in a surgical mask, sitting with his legs crossed and holding a lotus flower, the words "Don't come near me, I'm from Wuhan" printed on top.
"Back then, it was still a joke — we thought it was funny," Zhang says. "We all heard about the virus spreading but didn't believe it was a big problem. In my experience, most Wuhan people are pretty carefree and laid-back."
For the Lunar New Year holiday, Zhang and his family had planned to take a meandering tour by car of the areas surrounding Wuhan, as they had done in years past. Those plans were deflated when, a day after Zhang shared the viral picture of the young man with the lotus, he came down with a fever.
His muscles sore, his entire body weak, Zhang went to a pharmacy to buy a thermometer on Jan. 21. When his temperature read 38.5 degrees Celsius, he went straight to Hubei Xinhua Hospital, one of the province's top medical facilities.
"It wasn't until I arrived at the hospital and saw medical workers in protective suits that I realized how serious it had become," Zhang says.
When a CT scan showed an infection in Zhang's right lung, he asked to be tested for the novel coronavirus. The hospital rejected his request, saying there was a shortage of test kits. So Zhang sprang into action, consulting his friends and searching online for information related to the virus.
"I hadn't visited the seafood market or come into contact with any fever patients," he tells Sixth Tone. "But after reading through all the available information, I was sure I had been infected with the virus — I just had no idea how."
As of Saturday morning, over 7,100 novel coronavirus infections had been confirmed in Hubei province, where Wuhan is located. Nearly 18,000 suspected cases nationwide are still waiting to be tested and confirmed.
The shortage of test kits is largely due to there being so few labs qualified to administer and evaluate them, a disease control officer from the southwestern Yunnan province told Sanlian Life Weekly, a domestic magazine. "For newly discovered infectious diseases, the state mandates that, to prevent infection, tests must be carried out in labs that meet certain biosafety standards (Level 2 or higher). Most hospitals simply don't have such labs," said the officer, who was not named in the report.
Wuhan resident Yuan Yuan has taken his 58-year-old father to three different hospitals trying to get a diagnosis for his high fever, but he's been unable to get a clear answer beyond confirmation that it's a virus.
"I asked the doctors if they could rule out the possibility of my father being infected with the novel coronavirus, and they all replied no," the 23-year-old tells Sixth Tone. "One of them told me that if a patient isn't suffering from severe symptoms or complications, they're not likely to be hospitalized or taken for further tests, given the extremely limited number of hospitals in the city that are qualified to administer the coronavirus test."
Many people who think they might be infected with the coronavirus are all too familiar with the difficulty of getting the one test with the power to either confirm or allay their fears. On Jan. 21, the results of a standard blood test informed Zhang that he had a virus, though it wasn't the common flu or any of the usual culprits.
"The doctors I saw seemed very cautious about giving their real medical opinions," Zhang says.
With his elderly parents and young daughter at home, Zhang decided to quarantine himself at a local hotel on the 21st — three days before the first day of the Spring Festival holiday and two days before Wuhan was placed under citywide lockdown, with virtually all transport services suspended.
The day of the lockdown was Zhang's third at the hotel. His condition had improved and his temperature had come down. But he had also started vomiting occasionally — a side effect, he assumed, of his anti-flu pills. He did not know that, in addition to high fever and weakness, people infected with the novel coronavirus have also shown gastrointestinal symptoms including vomiting and diarrhea.
On Jan. 24, Wuhan Union Hospital, another top medical facility in the city, released an updated medication guideline for anyone with viral pneumonia. In addition to the oseltamivir tablets that Zhang had been taking, the guideline recommended moxifloxacin, an antibiotic for treating respiratory infections, as well as another antiviral drug, umifenovir, which serves a similar purpose as oseltamivir.
Zhang enlisted help from his friends to seek out moxifloxacin and umifenovir: He knew that, even if he were to brave the long lines and cross-infection risks at a hospital, a doctor would be unlikely to prescribe him more than minimal medication, given his relatively mild symptoms.
Fortunately, as president of a local soccer fans' club with over 1,000 members, Zhang had a lot of friends.
When his fever went back up to 37.5 degrees on Jan. 24, Zhang tried to stay hopeful, believing in his ability to conquer the illness. "I play soccer a lot and have even run a few marathons," Zhang says proudly.
The next day, however, Zhang's confidence evaporated, giving way to desperation. At 6 a.m. on Jan. 25 — the first day of the Year of Rat — the hotel where he was staying told him he had to leave.
"They didn't tell me the reason, saying only that the hotel was being commandeered by the authorities," he says. Over 6,000 medical workers arrived in Wuhan this week to assist with containment and treatment efforts, and they're being put up at hotels near the hospitals where they'll be working — hotels like Zhang's.
More bad news followed. A second CT scan showed that the infection in Zhang's right lung had worsened, and private cars were being barred from the city's downtown area from Jan. 26, meaning he'd have difficulty getting to and from hospitals.
"I had no place to go! I would rather have been locked up somewhere with someone to give me a coronavirus test," Zhang says. Hours before the blockade was to take effect, Zhang drove his car under a bridge, where a friend from the soccer fans' club delivered the drugs he needed.
That night Zhang called a local community office, which arranged temporary accommodation for him at another hotel. On his second day there, two security guards escorted him to a local health center. "The doctors didn't examine me," Zhang says. "I was told to go home, take some medicine, and wait."
Wuhan's fever patients are currently being managed by community workers. People are asked to first report their symptoms to community center staff, who can then connect them with local hospitals for a preliminary checkup. Anyone not showing serious symptoms is encouraged to stay indoors.
Before returning to his home, Zhang asked his relatives to take his daughter away. His parents, both in their 60s, would not be budged, vowing to stay and cook nutritious meals for their son to speed along his recovery.
Completely drained by a week's worth of fear and anxiety, Zhang slept for 24 hours, waking up to a clear mind and a normal temperature. He was pleased to find that his appetite had returned, and he became active online again, organizing a charity campaign with his soccer fans' club to buy protective suits for the frontline medical workers.
"They're the most respected people in Wuhan right now — they're our guardians," says Zhang, a passionate son of Wuhan. "I love my hometown. People from Wuhan are direct and outspoken. We don't easily surrender to adversity."
On Zhang's third day back home, his temperature was still normal, and he didn't feel any discomfort. Online, some people asked him how he had managed to get better, and he told them about his home-based recovery regimen, for lack of a better option. Although he was feeling fine, he still went in the next evening for a third CT scan. "People told me that without a CT scan, it's hard to tell whether I'm really recovering," he says.
Buoyed by days of hope and health, Zhang was devastated when the scan results came Thursday morning: double pneumonia. His condition had worsened, with the infection taking hold in his second lung.
Out of the more than 11,800 coronavirus cases confirmed by Saturday morning, only 246 have made full recoveries. Some patients were discharged from hospitals after a few days, while others have needed up to three weeks.
With a referral letter from his designated community hospital in tow, Zhang arrived at Wuhan Central Hospital again on Thursday. Seven hours later, he saw a doctor, only to be told there were no beds or coronavirus test kits available. Again, he was prescribed antibiotics — one package with three moxifloxacin tablets — and told to go home and wait.
Since the outbreak was publicly reported, China's health authorities have accelerated the approval process for coronavirus test kits, and manufacturers of medical masks have been working around the clock. On Friday, the National Health Commission said that supplies of protective equipment for frontline medical workers have improved, though there are still shortages in some areas and facilities.
"She (the doctor) just told me to go home and take the pills," says a crestfallen Zhang. "She didn't tell me when I should come back to the hospital for another CT scan or how long the recovery might take. I have no idea what's going on."
Editors: David Paulk and Kilian O'Donnell.
(Header image: A discarded face mask in Beijing, Jan. 30, 2020. From "Epidemic Resistance Record," an online project featuring the work of photographers from several Chinese cities. Courtesy of Xu Cheng via Alltuu)