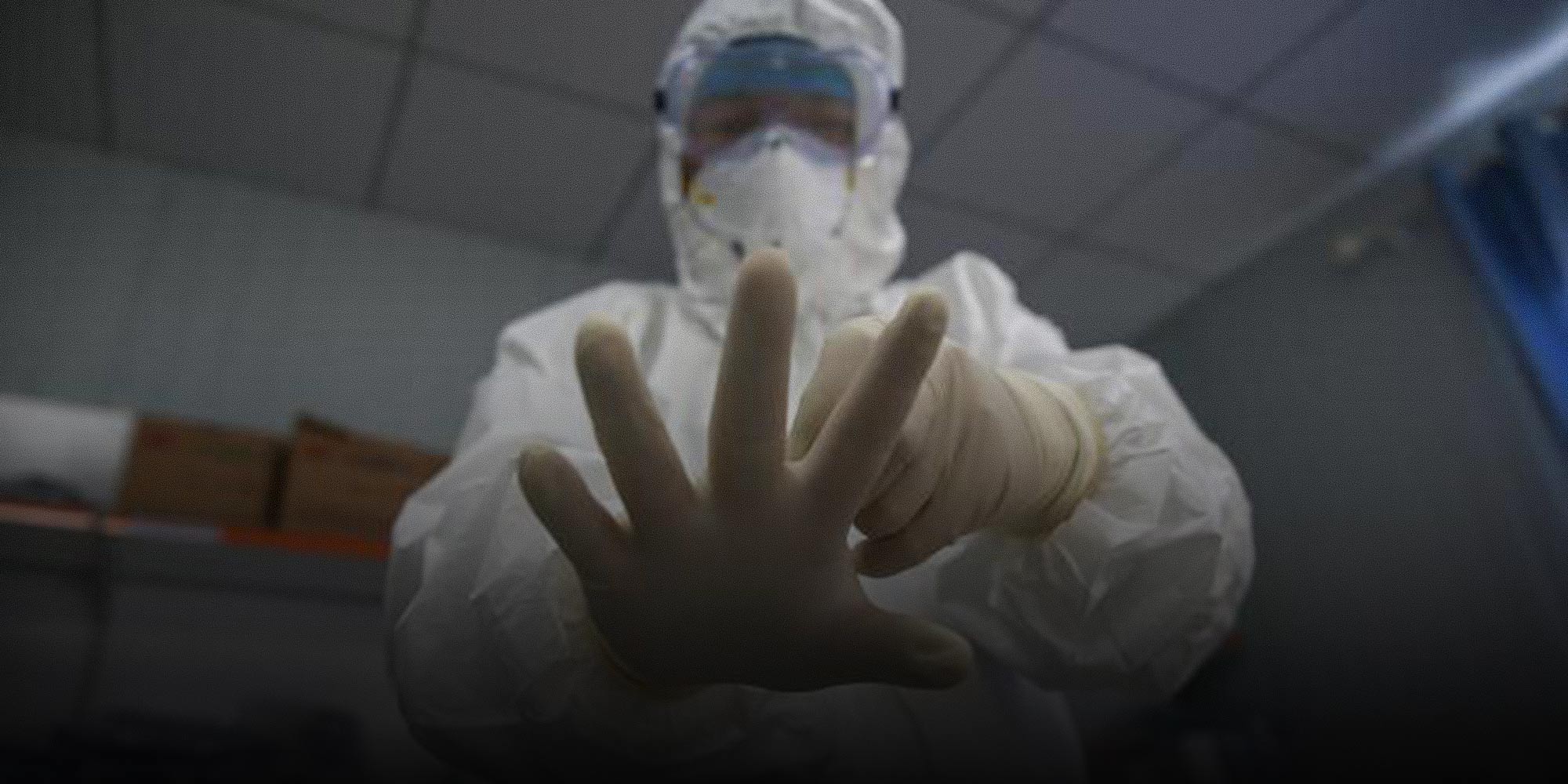 NEWS
Hubei Police Say Refusing Quarantine, Spitting at People Illegal
Authorities are reminding people to comport themselves well amid the coronavirus epidemic, after an ignominious few behaved badly.
Authorities in Hubei province, where China's novel coronavirus infections are most concentrated, have warned of severe repercussions against anyone caught endangering the personal safety of medical workers or civilians.
In a statement Wednesday, the central province's public security department said that it is forbidden to disturb the normal operations of a medical institution, endanger medical workers' personal safety, or damage hospital property, under threat of criminal punishment.
The statement further said that novel coronavirus carriers who spit at other people to intentionally spread the disease, as well as those who are infected or suspected of being infected but refuse to be quarantined, may bear criminal responsibility.
Whoever insults, intentionally injures, or threatens violence against medical personnel may be prosecuted under the law, the bureau said. Causing disturbances at medical institutions — by setting up religious altars, burning joss paper, hanging banners, or blocking gates — may also be criminally punished.
As of 10 a.m. Thursday, the novel coronavirus had killed 170 people and infected over 7,700 others in China, according to the National Health Commission. Beyond the mainland, a total of 25 cases have been confirmed in Hong Kong, Macao, and Taiwan, with around 80 additional cases in North America, Europe, and Australasia.
Since a mysterious pneumonia was first detected in Wuhan around mid-December, a few places have been implicated in nefarious affairs, such as obstructing the prevention and control of the epidemic, deliberately spreading the virus, and disrupting hospital order, all of which impede containment efforts, the statement said.
There have been examples of local communities supporting frontline doctors in Hubei province. This week, employees from a Wuhan restaurant delivered around 1,000 hot meals a day to doctors and supporting medical staff at local hospitals.
But Chinese media have also exposed several instances of people behaving badly toward medical workers. At a top hospital in Wuhan, a patient reportedly assaulted a nurse after being told not to take a mask and thermometer home. Meanwhile, a doctor at the same hospital told local media that a patient had deliberately removed a face mask and coughed on the doctor after a CT scan revealed viral pneumonia.
"Some patients have torn off our face masks and spat on us," one Wuhan doctor was quoted as saying.
On Wednesday night, two doctors at a Wuhan hospital were attacked by the relative of a deceased coronavirus patient, according to The Beijing News. Local police detained the assailant the next day.
One of the doctors, surnamed Gao, told medical news platform Dingxiangyuan that his case was insignificant, as people are attacked in all walks of life. "The most important thing right now is to deal with the outbreak," he said. "I don't want to dampen the morale of the medical staff, because the epidemic is very serious at the moment."
Editor: David Paulk.
(Header image: A doctor in a full protective suit adjusts a latex glove at a hospital in Danzhai County, Guizhou province, January 2020. Huang Xiaohai/CNS)