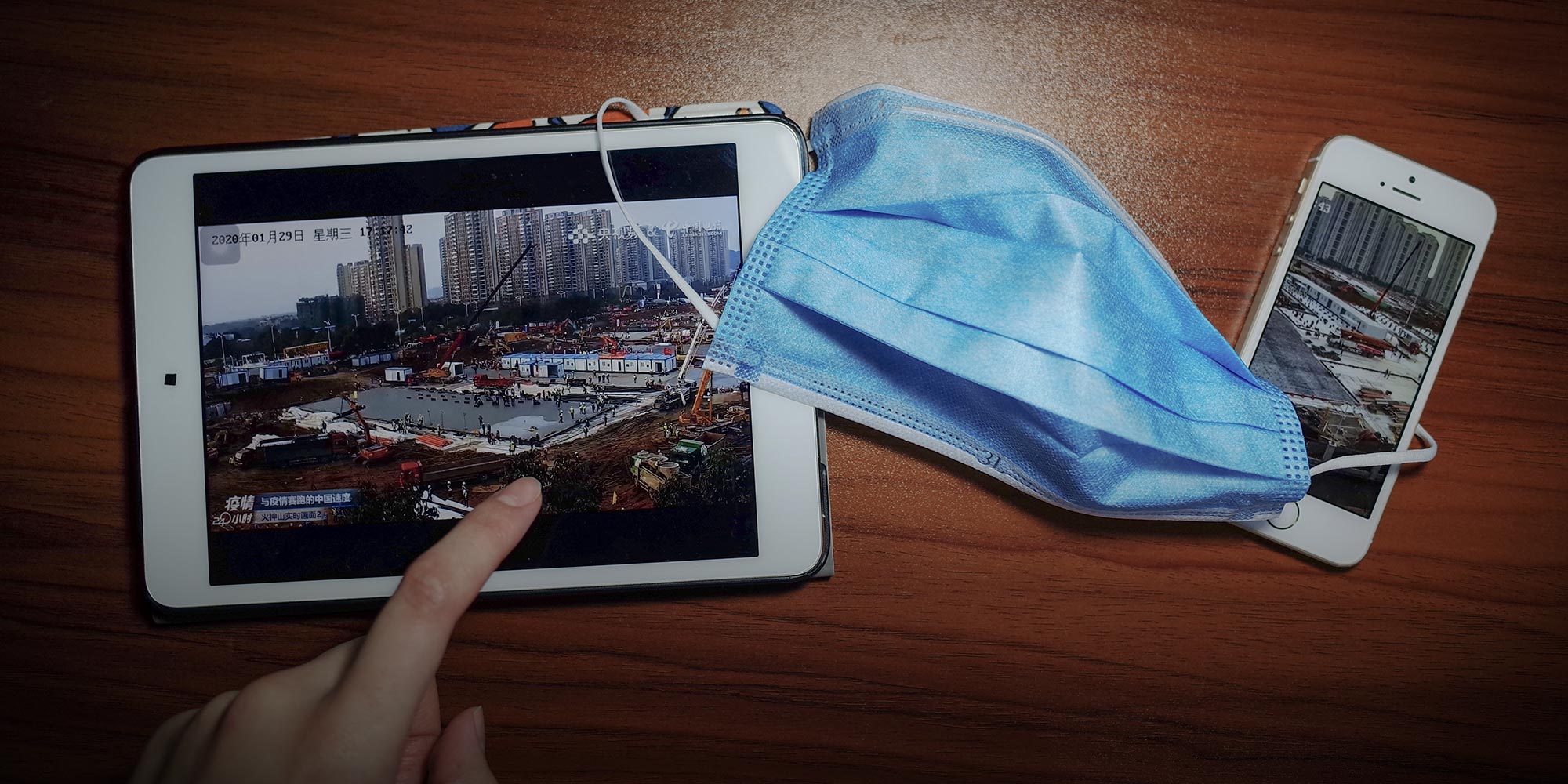 NEWS
Wuhan Expands New Hospital Plans As Coronavirus Cases Climb
Two temporary hospitals already under construction will be scaled up to accommodate as many as 2,600 patients.
Two pop-up hospitals being built at lightning speed to cope with the coronavirus outbreak in the central Chinese city of Wuhan will be expanded to house more patients and medical staff, domestic media reported Wednesday.
According to a blueprint of Huoshenshan Hospital released Tuesday, the facility will be expanded from 25,000 square meters to 33,900 square meters — nearly the size of five soccer fields — with a total capacity of 1,000 beds.
The construction of the temporary medical facility was announced Jan. 24 and scheduled for completion in just six days, on Feb. 1, because of the rapidly rising number of confirmed novel coronavirus infections in the country.
As of noon Wednesday, the coronavirus had killed 132 people in China and infected nearly 6,000 others, according to official data. Meanwhile, there are over 9,200 suspected cases in the country, the National Health Commission said.
When completed, Huoshenshan Hospital will have patient wards, intensive care units, supply rooms, a medical technology department, a temporary waste storage room, and an ambulance decontamination room, among other facilities.
To handle the growing number of patients, Wuhan authorities announced Saturday that the city would build a second temporary medical site, the 1,300-bed Leishenshan Hospital, by Feb. 5.
Leishenshan Hospital, located 50 kilometers southeast of Huoshenshan, is being expanded to about 60,000 square meters, according to media reports. Its patient capacity is also being increased to around 1,600, while its on-site accommodation area will be able to house more than 2,000 medical staff.
In recent days, people throughout Hubei province, where Wuhan is located, have voiced concerns about medical supply shortages, overcrowded hospitals, and overworked staff. In the meantime, doctors and nurses from across the country have been dispatched to Wuhan to provide additional medical aid, and officials are counting on the new hospitals to accommodate all suspected patients who might otherwise be turned away due to a lack of resources.
Online, millions of people are tuning in to follow the construction of the two hospitals in real time. On Wednesday afternoon, a livestream on state broadcaster China Central Television's mobile app attracted some 13 million concurrent viewers.
"It's fascinating to see how two hospitals can be built in just one week," said Chen Hui, a Shanghai native who, like millions of others in China's major cities, has stayed indoors for the majority of the holidays to reduce the likelihood of being exposed to the virus. "When I'm watching, I feel like I'm not only a supporter and spectator, but also a participant and supervisor," Chen told Sixth Tone.
Hundreds of kilometers from the two construction sites in Wuhan, Beijing's Xiaotangshan Hospital is also being reopened after 17 years. The hospital was famously built in seven days in April 2003 to treat patients with severe acute respiratory syndrome, or SARS, when that coronavirus killed nearly 800 people worldwide. This time around, the hospital will spring into action to treat the latest coronavirus epidemic.
Zhengzhou, capital of the central Henan province, has also broken ground on the construction of a new quarantine ward for treating people with the novel coronavirus. The 300-room facility is scheduled to be ready for use in just under 10 days.
Editor: Bibek Bhandari.
(Header image: Livestreams of the construction of Huoshenshan Hospital (left) and Leishenshan Hospital (right) on Jan. 29, 2020. Ding Yining/Sixth Tone)