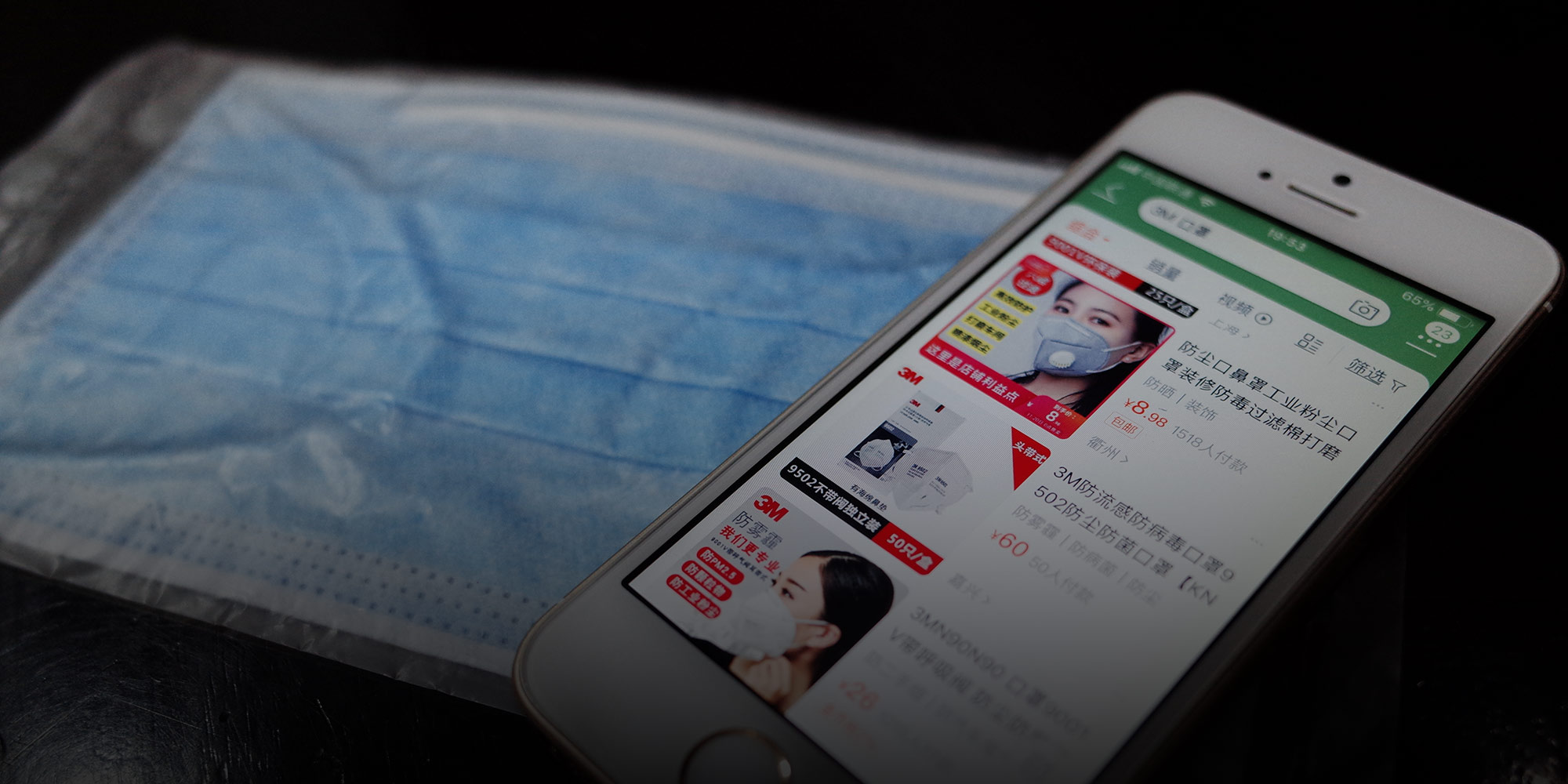 NEWS
Amid Coronavirus Epidemic, Taobao Cracks Down on Fake Face Masks
The Chinese e-commerce platform says it shut down more than 80 vendors after customers reported them for selling fake masks.
Over 80 shops on e-commerce platform Taobao allegedly sold fake 3M and N95 face masks, Sixth Tone's sister publication The Paper reported Monday.
On Monday, the Alibaba-owned marketplace wrote on its official Weibo microblog that it had checked all shops flagged by customers and removed those that it found to be engaging in false advertising or price gouging. Taobao also said it would assist customers seeking refunds. Some customers who bought masks on the platform said they received "risk alerts" warning them of potentially unreliable products or vendors.
Taobao said in its post that while some vendors would require closer scrutiny, the fraudulent products had been removed, as "health is the priority." The company urged users to report further suspected fraud on its mobile app.
The novel coronavirus epidemic originating in the central Chinese city of Wuhan has led to a severe shortage of face masks. Over the span of just two days last week, more than 80 million masks were sold on Taobao, prompting some mask merchants to beg their employees who had gone home for Spring Festival to come back to work, in some cases for up to five times their regular wages.
As of noon Tuesday, the novel coronavirus had killed 106 people and infected over 4,500 in China, with a further 6,973 suspected cases in the country.
Taobao said it has been taking orders and delivering face masks in nearly 300 cities across the country over the Spring Festival holiday, when online sellers typically take around two weeks off to spend time with family. Taobao previously said it had warned mask merchants operating on its platform that any unusual price hikes would not be tolerated.
As the outbreak spreads, local governments have begun making masks mandatory in public places. On Sunday, the government of the southern Guangdong province issued a notice ordering people to wear face masks in public under threat of punishment by public security organs. Since Monday, authorities in the northern city of Shijiazhuang have made masks a requirement for using the subway system.
The northeastern Jilin province on Monday carried out an inspection to ensure that prices for face masks and other protective equipment were not being inflated. Authorities said that any illegal commercial behavior — such as price gouging or hoarding — could result in the products in question being confiscated, as well as a maximum fine of 3 million yuan ($432,000).
On Monday afternoon, the public security bureau of Yiwu, a manufacturing hub in the eastern Zhejiang province, announced that over 50,000 fake face masks had been seized, and that at least five people had been detained for selling fake or inferior products.
Editor: David Paulk.
(Header image: Sixth Tone)