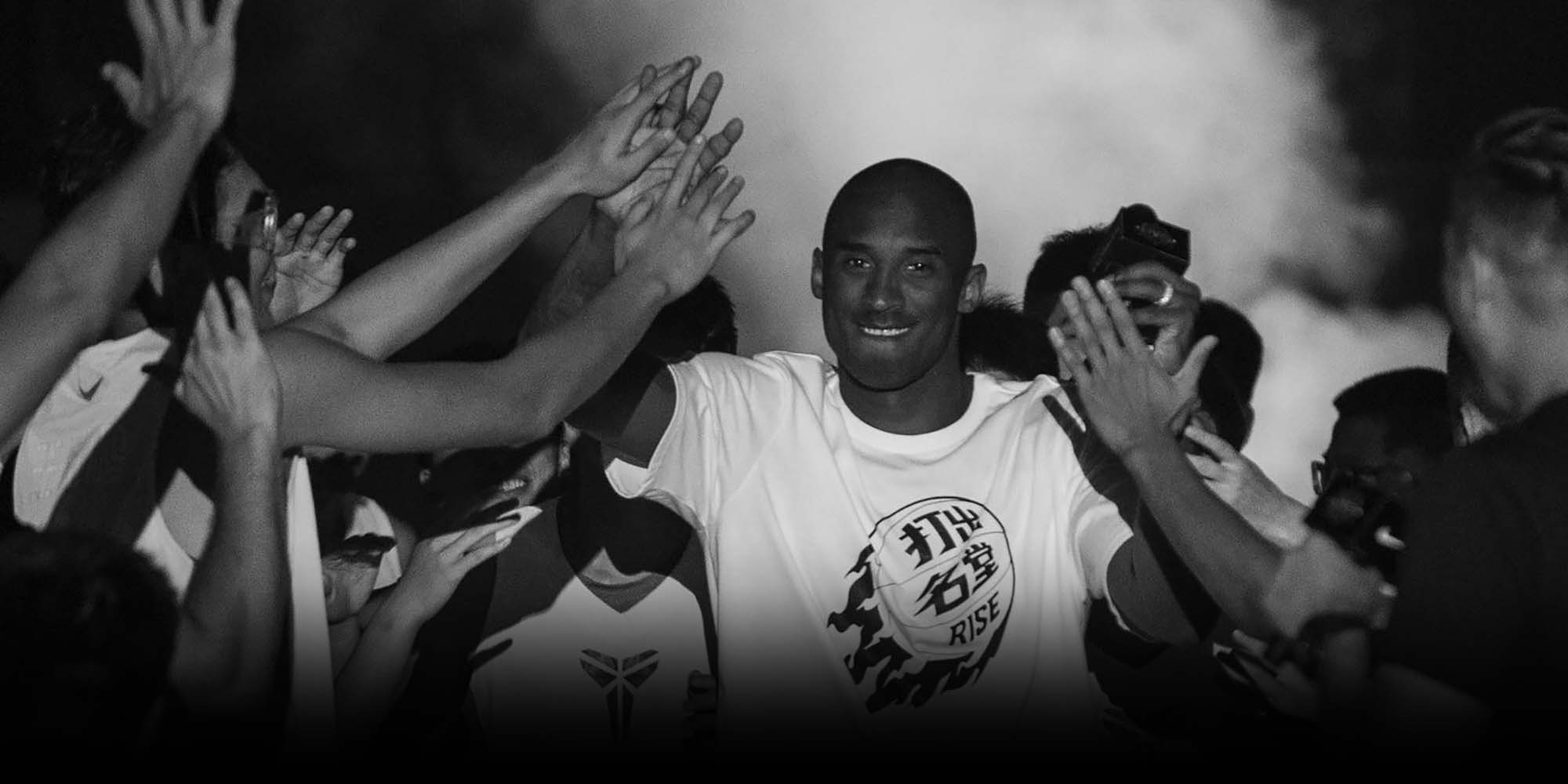 NEWS
China Mourns the Death of Basketball Legend Kobe Bryant
The death of the NBA superstar in a helicopter crash Sunday has devastated basketball fans in China, where Bryant's fame was unparalleled.
The death of Kobe Bryant in a helicopter crash Sunday has sparked an outpouring of grief in China, the country the all-time NBA great once called a "home away from home."
Bryant had been traveling to a basketball game with his 13-year-old daughter Gianna and seven other people over Calabasas, California. Los Angeles County police told ESPN there were no survivors.
At the time of publication, Bryant's death was the biggest topic on microblogging platform Weibo, with a hashtag translating to "Kobe passing away" garnering over 2.3 billion views.
"Waking up to Kobe's death — how I wish this was fake news," one Weibo user commented under the NBA's official announcement of Bryant's death. "Thank you for keeping me company on countless days and nights. You will always be in my heart."
"Kobe Bryant spanned the entire young generation. I would race home from school every day just to watch him play for a few minutes," another user wrote under a related media post. "He became the person we all hope to be on the basketball court. If Jordan is the god of basketball, then Kobe is the god of us (the fans)."
Bryant's ascension in China was precipitated by several factors including the retirement of Michael Jordan, the NBA's foray into the Asian market under the late Commissioner David Stern, and the emergence of Yao Ming, the first Chinese player to find success in the NBA.
After signing a $40 million contract with Nike in 2003, Bryant started touring China with the sportswear brand beginning in 2006, traveling across the country and teaching children the game of basketball every year since.
As a major sponsor of the 2008 Beijing Olympics and the Chinese Basketball Association, Nike helped build Bryant's popularity in China — but it was Bryant's own savvy marketing sense that solidified his China legacy, earning him recognition and respect from heirs apparent like LeBron James.
When the two basketball greats teamed up for the Beijing Olympics, James, upon seeing his senior teammate's grand reception among the Chinese fans, reportedly said: "I thought I was famous until I got here with Kobe."
After the 2008 Wenchuan earthquake left over 80,000 people dead or missing in the southwestern Sichuan province, Bryant founded the Kobe Bryant China Fund, donating 5 million yuan (then around $730,000) to communities leveled by the quake.
In 2009, the Asia Society — a nonprofit for promoting partnerships between the United States and Asia — honored Bryant with its Global Ambassador Award because of the sports star's commitment to creating goodwill and understanding between the U.S. and China.
"They love his game, and basketball is a universal language," said Asia Society's then-chairman, Donald Tang, adding that Bryant "has more fans in China than we have people in America."
Bryant's appeal to Chinese fans is evident from his Weibo account, where he has 9 million followers — the most of any NBA player, according to the Shanghai-headquartered sports consultancy and marketing platform Mailman Group. Bryant posted a video on Weibo just two days before his death, wishing his Chinese fans a happy Lunar New Year.
In its NBA Red Card 2019 industry report, Mailman Group named Bryant the "#1 NBA Legend" in China, ranking him far ahead of fellow retired greats Dwyane Wade of the Miami Heat and Tracy McGrady, Yao Ming's high-flying partner on the Houston Rockets.
"Kobe Bryant is China's biggest basketball legend because of his dedication and constant connection with the Chinese fans on a personal level," the report said. "He has integrated himself into the local Chinese culture, becoming an icon. He embodies the values he stands for, which separates him from the rest."
There are countless examples of this "constant connection" between Bryant and his Chinese fans. In 2008, Bryant starred in his own reality show, "Kobe Mentu," to train and ultimately select his Chinese protégé. In 2011, Bryant starred in a Sprite commercial for the China market alongside pop megastar Jay Chou, as well as a musical collaboration aimed at instilling confidence in kids.
In 2015, Bryant opened his own official shop on the Alibaba-owned e-commerce site Tmall. And in September, Bryant sat down with tennis star Li Na and Chinese state media reporters to promote his debut fantasy novel, "Legacy and the Queen."
The final game of Bryant's career in 2016, in which he scored 60 points on a whopping 50 shots, was broadcast in China by tech giant Tencent to 11 million live viewers.
After the game, Zhang Weiping, a television analyst and former player in China, addressed Bryant's cult-like status in the country during a 2016 interview with Reuters.
"Lots of people around the world love Kobe and some people hate him — but in China, most of the people, the fans, love him," Zhang told the outlet. "They love him because of his character, his personality, his basketball skill, and also because no matter how difficult things were, he always met the challenge."
As for how Bryant stacks up against Jordan and James, Zhang suggested it's difficult to compare players from different generations. But Zhang did not equivocate about where Bryant ranks alongside Yao, China's homegrown hero: "Kobe first, then Yao Ming second."
Contributions: Fan Yiying; editor: Bibek Bhandari.
(Header image: Kobe Bryant enters his House of Mamba training facility in Shanghai, Aug. 3, 2015. From Nike's official website)