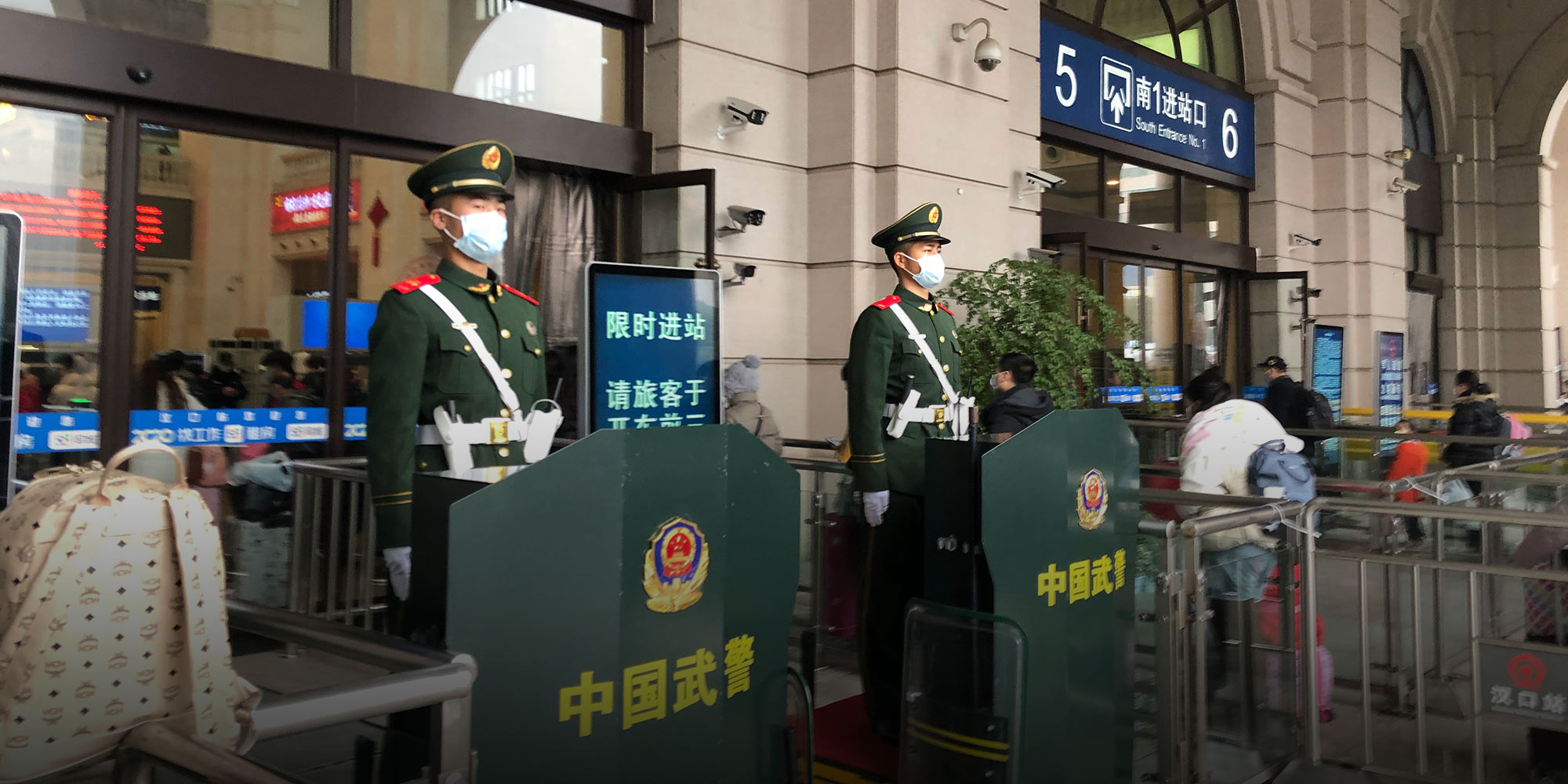 NEWS
Wuhan on Lockdown As 17 Dead, 571 Infected With Coronavirus
All transportation including flights and high-speed trains has been temporarily suspended as authorities attempt to contain the outbreak.
Wuhan has been placed under lockdown. The central Chinese city of 14 million has suspended all air and ground transportation in a bid to contain the new coronavirus that has killed 17 people and infected hundreds of others, according to an official announcement Thursday.
From 10 a.m. Thursday, the city will no longer be operating its bus, subway, ferry, and long-distance transit services until further notice, the announcement said. The city will also close its airport and high-speed rail stations.
"Residents should not leave Wuhan unless there's a special reason," the announcement said.
The announcement comes just a day before the Lunar New Year's Eve, the beginning of the country's peak travel rush, when hundreds of millions of people travel home to be reunited with their families. With some 3 billion trips expected to be made over this year's holiday, there were concerns of the disease spreading further.
On Wednesday, Wuhan's health commission announced that the death toll from the coronavirus had nearly doubled since the day before. At least 17 people had died by Wednesday — all in Hubei province, where Wuhan is located — and the number of infections had spiked to 571 on the Chinese mainland, with cases in dozens of provinces, including major cities.
All of the deceased were between 48 and 89 years old. Fifteen were over 60, and most had underlying health issues. Experts have suggested that children and young people are less susceptible to the virus.
On Tuesday, Wuhan officials introduced a mandatory mask policy at local restaurants, hotels, movie theaters, shopping malls, and parks, among other places. Those without masks are being barred from public premises, and violators should be reported to the relevant authorities.
Hong Kong's top health official said Wednesday that a man who had traveled from Wuhan underwent a "preliminary positive test" for the virus. South Korea, Japan, Taiwan, Macao, and the United States have also reported one infection each.
On Wednesday, Thailand confirmed another infection in the country, a 73-year-old Thai woman, in addition to three Chinese tourists, according to local media. The woman had previously traveled to Wuhan.

The World Health Organization held an emergency meeting Wednesday to discuss the novel coronavirus but stopped short of declaring it a public health emergency. The global health body said it would meet again Thursday, given the evolving situation, especially in China.
"The decision is one I take extremely seriously and one I am only prepared to make with appropriate consideration of all the evidence," Tedros Adhanom Ghebreyesus, the WHO's director-general, said during the press conference, referring to whether to declare a public health emergency.
Health authorities in Wuhan first acknowledged the unexplained illness in over two dozen people on Dec. 31., but the first coronavirus cases weren't reported in other Chinese cities until weeks later. A 61-year-old man in the city with preexisting medical conditions died on Jan. 9, becoming the virus' first casualty.
Zhong Nanshan, a renowned scientist who helped expose the scale and severity of the SARS outbreak in 2003, confirmed Monday that some of the newly identified novel coronavirus cases in the country are not linked to Wuhan.
"It is no longer an accidental and scattered disease, and it is more than animal-to-human (transmission)," Zhong said at a press conference in the Chinese capital attended by a group of experts from the National Health Commission.
Maria Van Kerkhove, acting head of the World Health Organization's emerging diseases unit, said during Wednesday's press conference that there is evidence of human-to-human transmission in close settings, such as between family members or at medical facilities.
"We have not seen any evidence of onward transmission such as 3rd, 4th generation transmission," she said.
Gao Fu, director of the Chinese Center for Disease Control and Prevention, said during Wednesday's press conference that the novel coronavirus is believed to have come from wild animals that were illegally sold at the South China Seafood Wholesale Market in Wuhan.
According to a paper published Wednesday in the Journal of Medical Virology, the Wuhan coronavirus may have come from snakes. A team of five Chinese researchers concluded that snakes are the "most probable wildlife animal reservoir" based on an analysis of the novel coronavirus' genetic properties.
However, some of their peers in the Chinese scientific community have dismissed the paper as flawed, with one immunologist saying the researchers' conclusion "is only based on a simple bioinformatics analysis" that doesn't prove anything.
Editor: David Paulk.

(Header image: The entrance of Hankou Railway Station in Wuhan, Hubei province, Jan. 22, 2020. From @不拽怎么行 on Weibo)