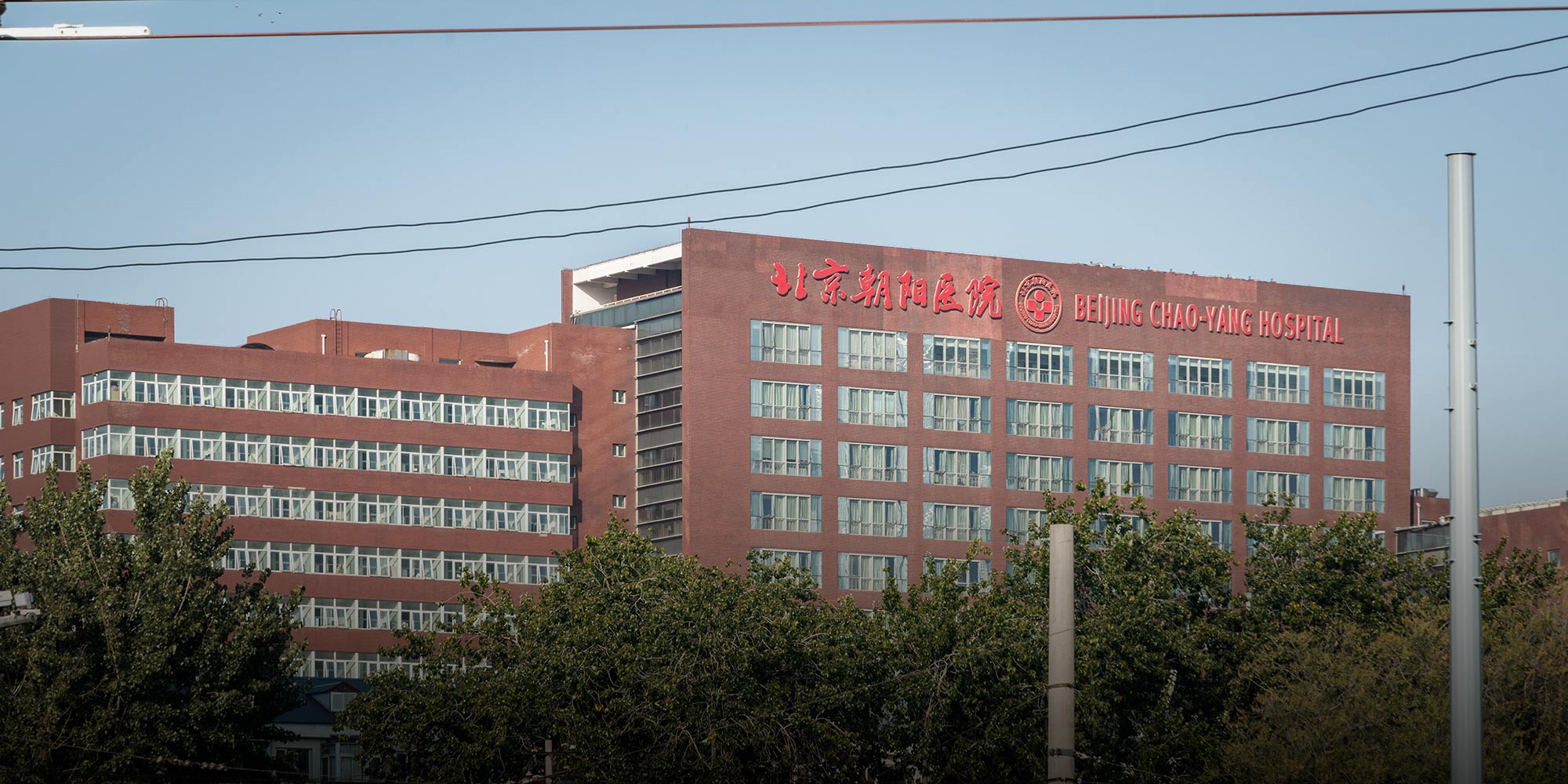 NEWS
China Gives Harshest Sentence Yet for Non-Lethal Doctor Attack
The same day, the victim, ophthalmologist Tao Yong, posted on social media that his wounds had healed, without mentioning the court's verdict.
For the first time, a Chinese court has handed down a suspended death sentence for the attempted murder of a medical worker.
Beijing's No. 3 Intermediate People's Court ruled against the defendant, Cui Zhenguo, on Tuesday, The Beijing News reported. Although the victim did not die from the attack, Cui was convicted of intentional homicide and sentenced to death with a two-year reprieve, meaning he will serve life in prison if he behaves himself during this time.
In January of last year, Cui brutally attacked Tao Yong, the director of Beijing Chaoyang Hospital's ophthalmology department, with a kitchen knife, leaving him in critical condition.
Doctors working at the hospital told Sixth Tone at the time that the 39-year-old Tao was stabbed repeatedly by a disgruntled former patient before security guards managed to restrain the assailant, who was not named in initial media reports. According to the court's verdict, Cui had held a grudge against Tao over what he believed to be unsatisfactory treatment.
In a lengthy post Tuesday on microblogging platform Weibo, Tao said his wounds had healed, though he is no longer able to perform surgeries. He thanked the public for their support, and this week told media he would not be accepting interviews about the verdict.
"I never imagined this accident would turn me into a 'celebrity.' If I had the choice, I wish I had never gone viral. But now that this is the reality, I hope my popularity can benefit the country's 17 million people with eyesight problems," the ophthalmologist wrote in his post.
Sources at the scene of last year's attack told Sixth Tone that more than one medical worker was injured, though the court's verdict said three additional victims had since recovered. The wife of a surgeon at the hospital, who happened to have a doctor's appointment on the day of the attack, said patients and staff in the hospital's main entry hall had appeared "nervous and scared."
"I hesitated before walking inside after hearing about the violent attack — I had just arrived at the gate when I learned about the crime. I was so scared," said the woman, surnamed Zhu.
She admitted that after another Beijing doctor, Yang Wen, was killed only weeks before, she had started to worry about her husband's safety. "Although I had never heard of him being involved in any conflict, what happened to the other doctors — and the fact that he's a frontline physician — left me deeply concerned," she said.
After Dr. Yang's death, medical practitioners around the country began calling for greater protective measures to be implemented at medical facilities. Hospitals in the southern city of Nanning introduced mandatory security checks, while a hospital in the northwestern Shaanxi province equipped its doctors with wristbands that could be used to alert police in the event of an attack.
Months later, in July, some of Beijing's hospitals began setting up their own security checkpoints, turning away patients who refused to comply with the new policy. But similar tragedies continued to occur. A week ago, a doctor in eastern China's Jiangxi province was killed by one of his patients, and days later, a patient poisoned another doctor who is still in critical condition.
Editor: David Paulk.
(Header image: An exterior view of Chaoyang Hospital in Beijing, Oct. 30, 2019. Tuchong)