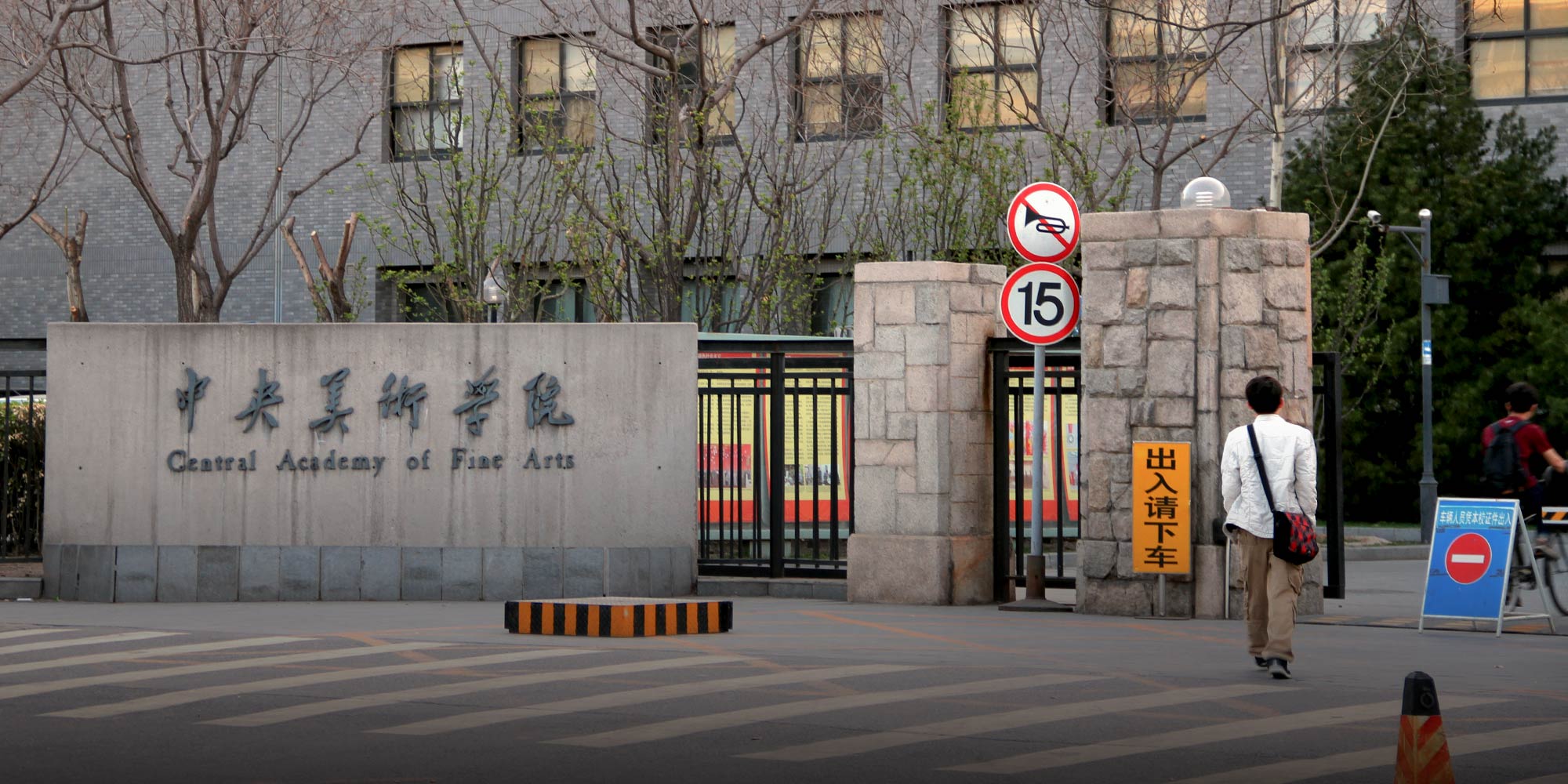 NEWS
Beijing Arts Academy Retains Professor Accused of Harassment
Since June 2019, dozens of students at the Central Academy of Fine Arts have filed complaints against Yao Shunxi. The school announced Tuesday that it would punish, but not dismiss, the professor.
China's top fine arts school announced Tuesday that it will discipline a faculty member three students have accused of sexual harassment but will not seek to revoke his teaching qualification.
Since June 2019, 47 students at the Central Academy of Fine Arts in Beijing have filed complaints about Yao Shunxi with the school's discipline committee. Most accused him of relatively minor misconduct, such as suggesting they buy him gifts or taking their artwork without permission, though three women have claimed he sexually harassed them.
One of the women told Sixth Tone it's widely known at the academy that Yao makes unwanted advances toward his female students, and even claims to have slept with one.
In the announcement, CAFA said it had removed Yao from his teaching positions and his role as a graduate student supervisor, adding that his current students would be assigned to new supervisors.
If the school believes Yao's accusers, however, it has not admitted it — saying only that local authorities declined to pursue a case against him because of "insufficient evidence," and that his primary accuser had agreed not to appeal.
As with many other instances of alleged gender-based violence in China, the three students opted to report Yao on microblogging platform Weibo. They said he would often ask female students to come to his studio alone, force them to consume alcohol, and then sexually harass them. One of the three women said Yao once told a female student she was "not allowed to have a boyfriend if you want me to be your supervisor."
As of Wednesday afternoon, a Weibo hashtag translating to "CAFA requires students who reported sexual harassment to delete posts" had been viewed over 860 million times.
Xiao Yang, the pseudonym of one of the three women, told Sixth Tone she was furious when she read the school's announcement.
"There's no substantive content — they didn't revoke his teaching qualification or admit that he had sexually harassed his students," Xiao Yang said. "They also lied: The announcement said Yao was barred from contact with students, yet he was still invited to attend the school's graduation ceremony."
As for declining to appeal the police's decision not to pursue the case, Xiao Yang said she had only agreed to this so as not to get the school involved, having decided it would be more advantageous to seek legal counsel.
Xiao Yang said that since she and her peers first reported Yao's alleged misconduct online, she has been under immense pressure from the school. "They've asked me to delete what I said online, asked my parents to persuade me," she said.
The day before CAFA made its announcement, Xiao Yang said three university staff members showed up unannounced at her home in the eastern city of Yangzhou — more than 10 hours' drive from Beijing — and asked to speak with her.
According to Xiao Yang, Yao is a serial harasser: It's "an open secret" among the CAFA student body, she said. "When something happens, the school will suspend him for a while, then invite him back." The reason she and Yao's other accusers wanted his teaching qualification revoked, she explained, was to ensure that he won't be reinstated once the scandal blows over.
Calls to Yao's mobile number went unanswered Wednesday. Earlier this month, Yao told a reporter who had requested an interview about the allegations to "ask CAFA's discipline committee." Sixth Tone's phone calls to the discipline committee and to CAFA's president, Fan Di'an, also went unanswered.
In the past few years, China's central government has introduced new laws and regulations to address the pervasive problem of sexual harassment. In August 2018, Sixth Tone reported on a draft version of China's first civil code including a provision that would provide legal protections for victims of sexual harassment. Last December, the Ministry of Education and six other central departments jointly issued a guideline on "teachers' ethics and morality" that called for the teaching qualifications of educators who sexually harass their students to be revoked, potentially for life.
Despite steady improvements on the legal front, however, China's current anti-sexual harassment legislation still faces challenges in terms of application and enforcement.
"They might have arrived late, but now there's no shortage of relevant laws and regulations," Lü Xiaoquan, the office director of Qianqian Law Firm, which has taken on Xiao Yang's case, told Sixth Tone. "What we really lack is strict enforcement and an effective reporting mechanism for supervisor accountability."
Lü's experiences with other gender-based harassment cases have only reinforced his concerns. Xiao Yang, for example, said the police officers who investigated her case were unprofessional and did not take her allegations seriously.
"Some of the officers questioned our motives for filing the police report and asked us if we were out for revenge," Xiao Yang said. "When I strongly denied this, an officer asked me why I felt the need to create so much drama for someone who is about to die." (Though Yao's CAFA faculty profile page is no longer accessible, he is believed to be around 60 years old.)
A large proportion of China's sexual harassment cases take place at domestic universities. Since 2014, dozens of professors at institutions across the country have reported cases of alleged sexual harassment, though around one-third of all relevant investigations have yet to publish their results.
In a rare case of an institution taking swift and decisive action, Shanghai University of Finance and Economics in December dismissed a professor, Qian Fengsheng, three days after a female student accused him of sexually harassing her.
After police told Xiao Yang on Nov. 29 that they weren't going to pursue a case against Yao, she and her legal team requested on Dec. 9 that the local public prosecutor, the Beijing People's Procuratorate, look into the case. They have not received a response.
"It's been half a year since we began reporting him. I feel tired," Xiao Yang said. "I just wanted the school to fire him. I feel like this is my responsibility to all the female students who will come and study at CAFA."
Editor: David Paulk.
(Header image: The front entrance of the Central Academy of Fine Arts in Beijing, 2013. Tuchong)