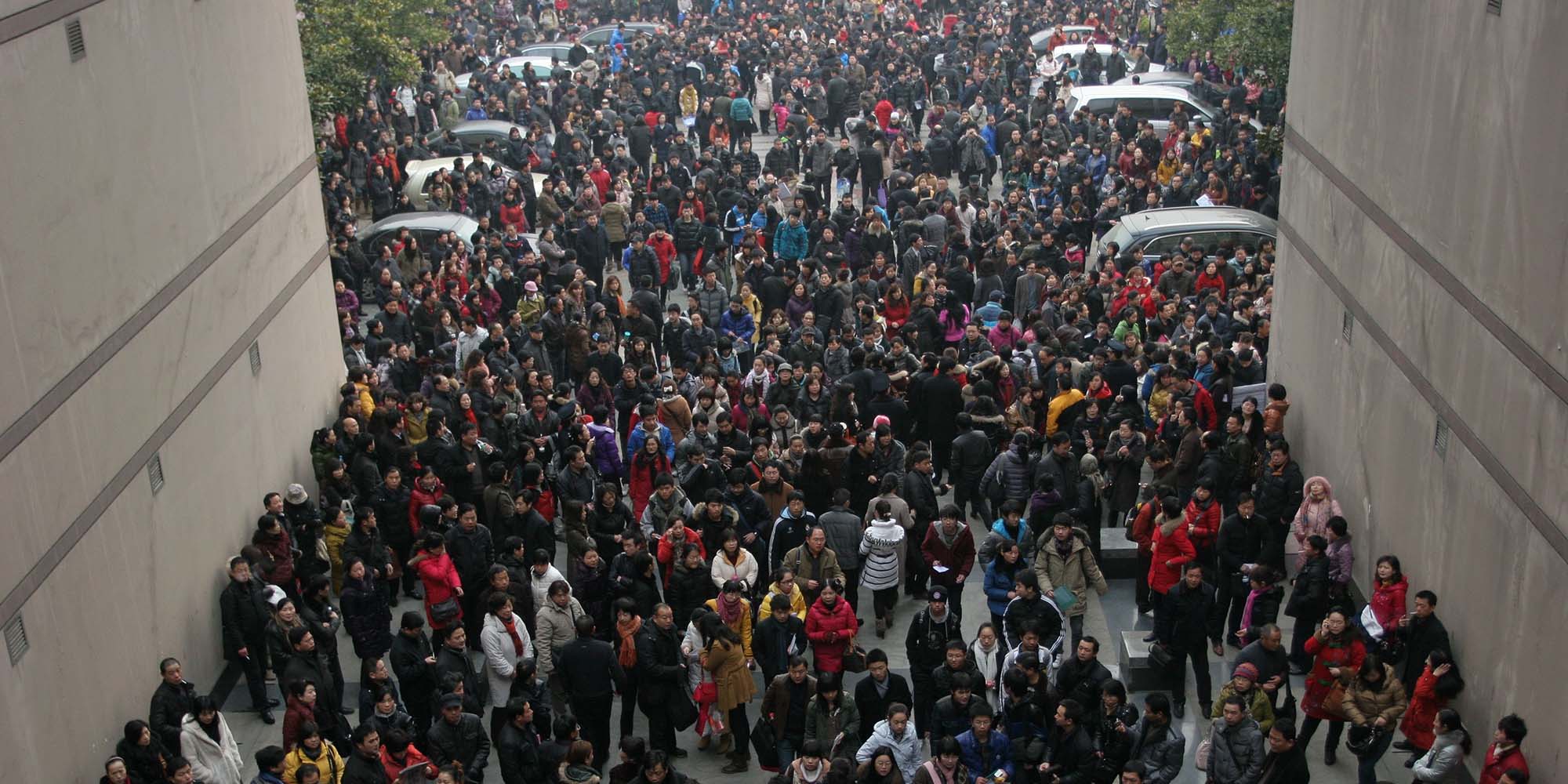 NEWS
China Ends Independent Admissions Program for Colleges
The Ministry of Education is replacing an independent enrollment process for domestic universities with a centralized plan that emphasizes entrance exam scores.
China's decades-old independent admissions program allowing top universities to cherry-pick talents from high schools is coming to an end.
In a notice published Tuesday, China's Ministry of Education announced that the Independent Freshman Admission Program (IFAP) — an alternative to the country's test-centric college admission program instituted in 2003 to recruit students who may have underperformed on the rigorous exams — will be replaced by a new pilot plan that vows to address enrollment inequality with a centralized recruitment scheme.
Under the new plan, at least 85% of applicants' eligibility will be based on their college entrance exam, or gaokao, scores, restricting schools from making independent decisions based on their own criteria, according to the notice. A number of universities had already lowered their preferential admissions quotas last year.
Currently, 36 elite schools have been selected for the pilot program, with the application process starting in April. However, certain students with outstanding performance in related fields — as yet unnamed — could be exempt from the strict standards, according to the notice.
The new enrollment process will be more equal and transparent than IFAP, said Wu Xiaogang, a sociologist at Hong Kong University of Science and Technology. The current system has been dogged by controversies over enrollment corruption and fraud, as well as accusations of favoring students from privileged families.
"People can cheat by faking proof of qualification, but you can't cheat on the gaokao," Wu told Sixth Tone. "Many studies have found that children from socially vulnerable groups without abundant resources are at a disadvantage with the IFAP."
Under the new plan, competition certificates, academic papers, and patents previously considered under the IFAP will no longer be taken into account to measure a student's performance.
"There is too much manipulation in the independent admissions program," Wu said. "I think the new plan could be a redress, but you surely can't retreat to the old catchall practice either, when gaokao scores could determine your whole life. The initial system was problematic — that's why we must (continue to) reform."
Students enrolled under the new plan will "serve major national strategic needs" and cultivate talent in key subjects, including high-end chips, software, intelligent technology, and national security, as well as the less-popular liberal arts and social sciences fields, the ministry said. The students will have first-class teaching resources and enjoy preferential treatment in future studies.
However, students will not be allowed to change their majors under the new reform, which concerns experts like Wu.
"How much will children of that age understand (about where their true passions lie)?" he said. "There is no one-size-fits-all practice in talent cultivation. … I think there may be adjustments in the future."
Editor: Bibek Bhandari.
(Header image: Students enter Huazhong University of Science and Technology to take the independent admissions exam in Wuhan, Hubei province, Feb. 18, 2012. Tuchong)