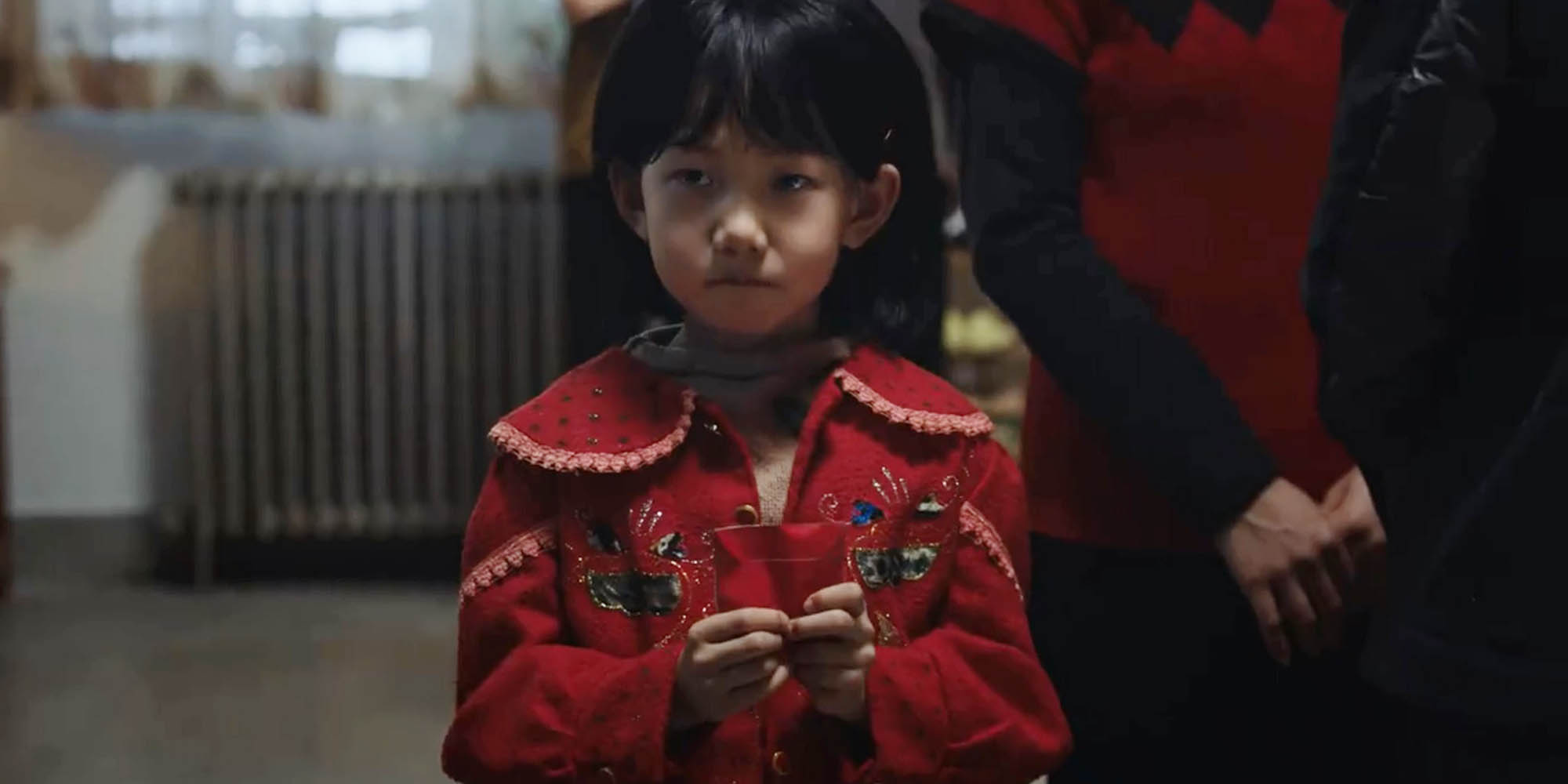 NEWS
Nike Woos Chinese Customers With Spring Festival Ad
Many viewers in the country have applauded the American sportswear brand for showcasing the festival's human side.
Nike has just done it.
The American athletic apparel company has won the hearts of its Chinese customers with an advertisement that many say seems to understand, rather than patronize, Chinese tradition. Nike released the video on Jan. 6, weeks ahead of Spring Festival, when family and friends gift each other cash-filled red envelopes — the premise of the ad.
The 90-second video shows an aunt chasing her niece, trying to give her a red envelope — known as hongbao — while the girl keeps running away in Nike shoes. In Chinese tradition, it is customary for recipients to refuse the envelope as a courtesy, at least at first. But as years pass in the ad, the roles reverse, and so does the chase.
The video has attracted thousands of comments on microblogging platform Weibo, where it was originally posted. Many have said the video is "close to real life" and portrays "a sense of humanity."
Nike's ad is among a flurry of marketing campaigns and products released by foreign brands every year ahead of the Lunar New Year as they attempt to woo one of their largest consumer bases. Nike's sales revenue in China in the first quarter of 2019 grew steadily to $1.68 billion, with its chief executive saying "Nike is a brand of China, for China."
However, the company was also criticized last year for pulling its footwear line in the Chinese market after its designer showed support for the anti-government protests in Hong Kong, accusing Nike of trading its values for profit.
Zhang Yi, a senior analyst at online consulting firm iiMedia, said that many foreign brands are increasingly producing campaigns targeting a Chinese audience as their footprints in the country swell. Referring to the Nike ad, he said it would better suit marketing campaigns to tell local stories without overemphasizing the brand visibility itself.
"For renowned brands, it might be more important to form emotional resonance to get a closer relationship with consumers than to express information about the product itself," Zhang told Sixth Tone.
Along with Nike, Apple has also released an emotionally charged video for this year's Spring Festival. The plot, based on the real-life story of a single-mother taxi driver who takes her child to work — and like the Nike ad, it pulls at the heartstrings of Chinese viewers.
Last year, a short film promoting the release of a Peppa Pig movie ahead of the annual holiday proved to be a viral tear-jerker. It told the story of a lonely grandfather who made a version of the beloved British cartoon character using metal scraps to give to his grandson.
However, not all foreign brands have been successful in setting the right tone to please their Chinese consumers. Marketing campaigns by fashion powerhouses Burberry, Dolce & Gabbana, and Zara have backfired while trying to cozy up to the Chinese, with the brands being accused of either being unrepresentative or outright racist.
Zeng Yuli, a writer focusing on Chinese youth and pop culture, told Sixth Tone that Nike's ad is a successful example of being able to showcase the story of common Chinese people and tell it well. He described the video as "down-to-earth."
"I personally quite like this ad — it is told with quite a sense of humanity," he said. "It reflects a characteristic of Chinese society … the care between elder and younger generations is well-reflected as (they) give red envelopes to each other."
Editor: Bibek Bhandari.
(Header image: A screenshot from the Nike ad shows a girl holding a red envelope. From @NIKE on Weibo)