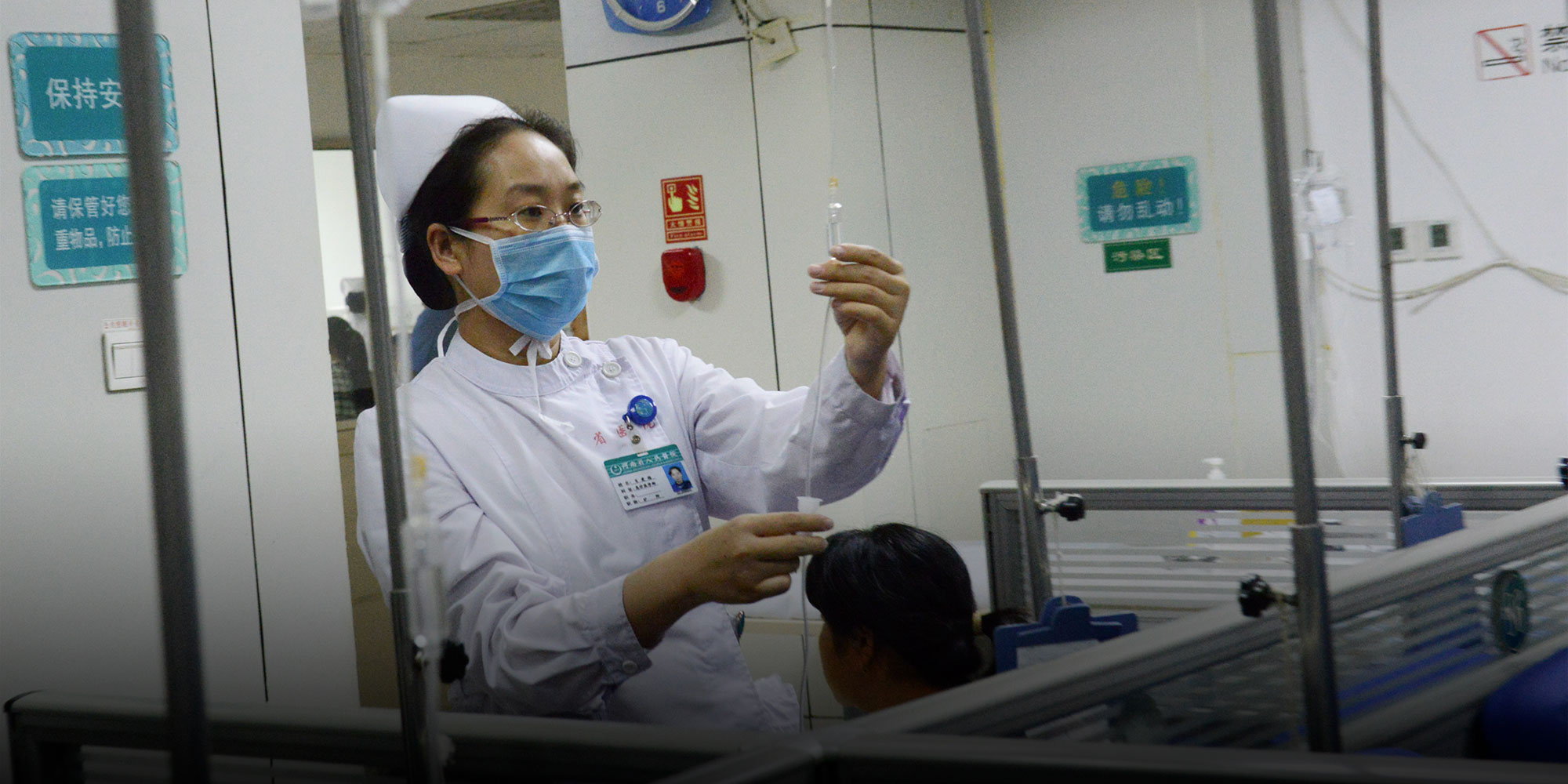 NEWS
New Coronavirus Responsible for Wuhan Pneumonia, CCTV Says
A team of public health experts made the preliminary determination after sequencing the virus' entire genome, according to China's state broadcaster.
A new type of coronavirus is believed to be the cause of a mysterious pneumonia that has infected dozens of people in both the central Chinese city of Wuhan and Hong Kong, state broadcaster CCTV reported Thursday, citing the results of a preliminary investigation by a team of experts from the National Health Commission.
The Hubei Provincial Health Commission appeared to endorse this finding by sharing CCTV's report on its official account on social app WeChat — though a staff member at the commission who answered Sixth Tone's phone call Thursday would not comment on the nature of the virus.
Xu Jianguo, the director of China's National Institute for Communicable Disease Control and Prevention and the leader of the team of experts, told Xinhua News Agency that his team had sequenced the virus' entire genome on Tuesday. "A total of 15 positive results for a new coronavirus were obtained from patients," he added.
According to the U.S. Centers for Disease Control and Prevention, there are six known coronaviruses that infect humans. Four produce relatively minor flu-like symptoms, while two — the viruses that cause severe acute respiratory syndrome (SARS) and Middle East respiratory system (MERS) — are more serious. Wuhan health authorities on Sunday ruled out the possibility that SARS and MERS were responsible for city's infections.
Though coronaviruses typically infect mammals — including bats, livestock, and household pets — they can also infect humans, and may spread from sick to healthy people through the air (coughing and sneezing), close physical contact, or when fingers touch a contaminated surface and then the mouth, nose, or eyes, according to the U.S. CDC. Chinese authorities, however, say they have found no evidence of human-to-human transmission in the Wuhan cases.
The World Health Organization has confirmed that a new coronavirus may be responsible for the outbreak cluster in Wuhan, according to multiple media reports Thursday.
"For the next step, we will need to conduct further research and examinations based on etiological research, epidemiological investigation, and clinical symptoms," Xu said.
Since the first symptoms of the mysterious illness were observed on Dec. 12, over 50 people in Wuhan have been infected — eight of whom recovered and were discharged from local hospitals Wednesday, according to CCTV. Beyond the Chinese mainland, Hong Kong has reported 38 pneumonia-like infections in people who recently traveled to Wuhan, as well as one case each in Singapore and South Korea, though the former was later dismissed as unrelated to the Wuhan cluster.
The Wuhan Municipal Health Commission has not published any updates since Jan. 5, unnerving Hong Kong's health authorities as they grapple with the city's own mystery infections.
Despite dozens of cases in Hong Kong, not a single unexplained illness has been reported in another mainland city in recent weeks. "This Wuhan disease is so weird — it only seems to affect Hong Kong people," quippedone user on microblogging platform Weibo.
Editor: David Paulk.
(Header image: Tuchong)