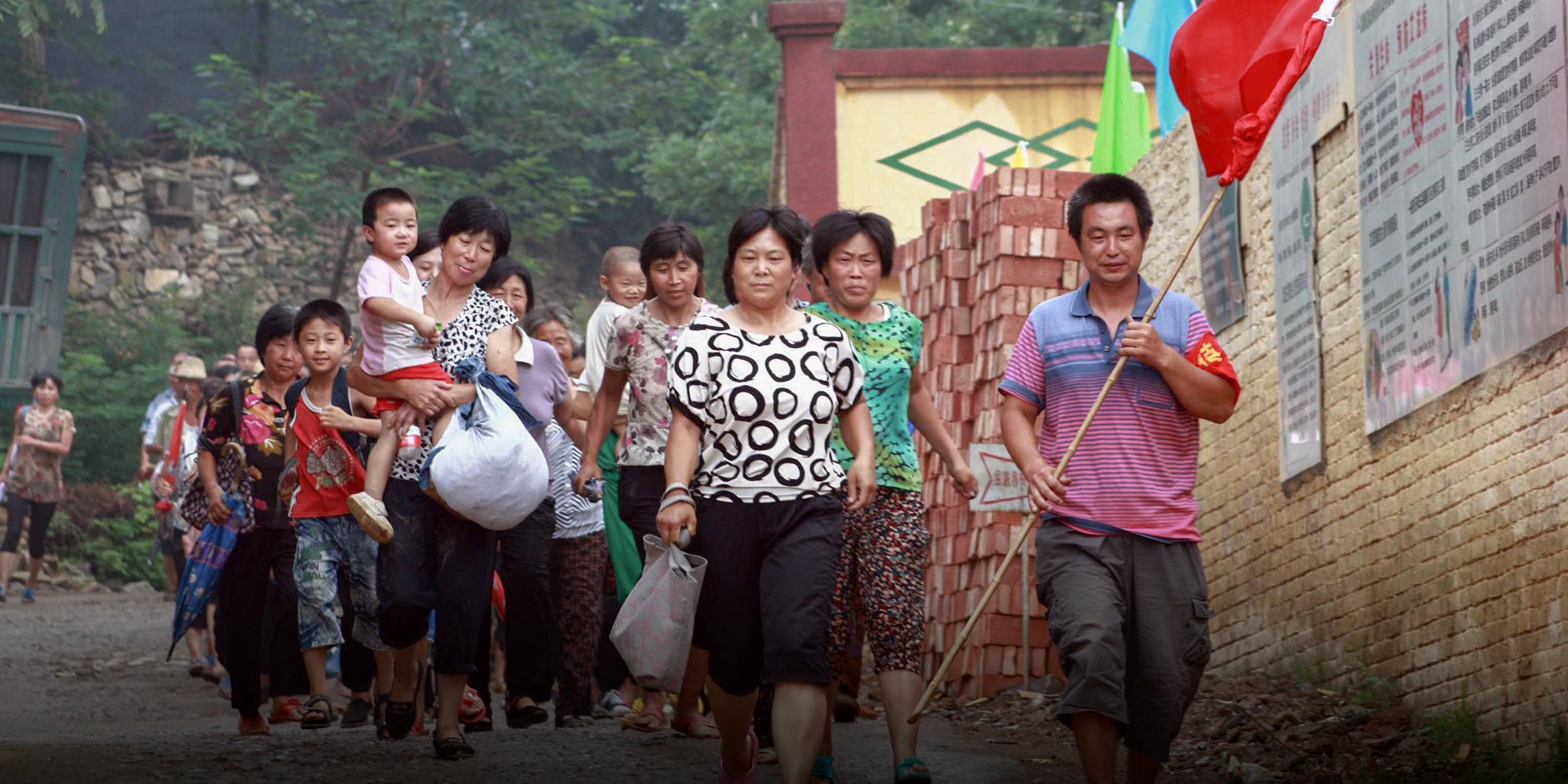 VOICES & OPINION
How Village Cadres Went From Power Brokers to Pencil Pushers
China's cadres are increasingly professionalized. What does that mean for rural governance?
Village cadres occupy a niche in China's governance structure. On the one hand, like civil servants, they are expected to carry out orders and complete tasks passed down by local or national administrative organs. On the other hand, unlike officials, their constituents have a say in their selection, and they are entrusted by their village peers to govern and serve their communities. In short, they act simultaneously as agents of the state and as grassroots defenders of villager interests.
At least, that's how it was supposed to work. In recent years, however, the job has been evolving into an increasingly formal position within the Chinese state. This gradual professionalization of the village cadre ranks may seem like a net positive for rural governance, as village leaders spend more time working with — and for — their constituents, but the truth is considerably more complex. Underlying it is the broader political transformation of the Chinese village from a relatively autonomous unit to an enfeebled state appendage.
Historically, Chinese villages were largely self-governing. Beginning in the late 1950s, the Communist Party of China reorganized village life around so-called production teams, merging household plots and assigning cadres to direct local production. But villages continued to exercise some control over local affairs and were expected to be largely self-sufficient.
Although designated by higher authorities, the cadres themselves remained outside the formal state structure. They were expected to continue working in the fields in addition to performing their official duties, and cadre stipends were paid out of villages' collective income, not by the state.
China's "reform and opening-up" policy beginning in the late 1970s largely brought an end to collective production, but cadres remained important players in village life. Farmers were still required to pay various taxes and fees, as well as turn over a fixed quantity of agricultural produce to the state. Beginning in the late '80s, it fell to cadres, who were increasingly elected by villagers themselves, to collect these levees. The revenues were either passed up the line or used to fund village projects such as irrigation trenches or welfare programs.
After the abolition of the much-detested agricultural tax in 2006, however, the role of cadres in rural life and production dissipated. Lower taxes were a source of relief to overburdened villagers, but cadres lost a key source of authority and legitimacy — as well as the resources needed to undertake public works. "Cadre" soon became little more than an empty title.
Into this vacuum stepped the state. Even before 2006, the Chinese government had begun increasing allocations to rural areas. Spending on a wide range of "farmers assistance" programs has reached a total of 2 trillion yuan ($287 billion) a year in recent years, as officials have increasingly emphasized the provision of public services and goods in the countryside.
This has turned the relationship between the state, village cadres, and villagers upside-down. To start, as state resources are funneled down into villages, state authority comes down with them. As larger amounts of state funds are allocated to rural areas, the state is keeping a closer eye on cadres and village affairs. And the main work of village cadres has changed from organizing village production to assisting the state in deploying its resources. In short, village cadres lost what independence they had to become the bottom rung of China's administrative ladder.
Meanwhile, as their responsibilities and hours have become increasingly formalized, cadres have started stepping back from farm work or other professional responsibilities and devoting their energies to working for the government full time. In return, although they remain outside the official civil service system, local governments now pay cadres directly.
The most obvious problem that has resulted from this new state of affairs is widespread turnover due to low pay. The most professional and stable village cadre workforces can be found in the southern parts of China's eastern Jiangsu province and neighboring Shanghai, because these areas are economically well-developed and local governments can offer higher wages. Village cadres there generally earn about 100,000 yuan a year, with some earning as much as 200,000 yuan.
By comparison, cadre workforces in central and western China have a greater turnover rate. Due to the limited financial power of local governments, the annual income of many local village cadres in these areas is below 40,000 yuan — barely more than half of what villagers could earn as migrant workers.
Exacerbating the issue is that when the state pays village cadres, it adds bonuses and garnishes wages according to how they measure up to certain performance metrics. As far as the cadres are concerned, everything that will be evaluated by their bosses — and thereby affect their pay — must be completed, while other tasks often fall by the wayside.
There are sometimes huge gaps between the demands of local and national higher-ups and the actual needs of local communities. Yet cadres often turn a blind eye to the urgent needs of their villages, while going to great lengths to put on a show for their superiors during inspections.
More problematic: Having been co-opted by the state, cadres are no longer a trusted voice for villager interests and cannot effectively shape public opinion in their villages. In the absence of strong, empowered leadership, villages' collective will fades, and many become increasingly unable to advance their interests as a community.
The state also loses out in this arrangement. Capable village cadres used to be able to act as intermediaries and handle negotiations between the rural populace and the formal government structure. For example, cadres often represented villages in negotiations with local governments over land appropriations.
As cadres have become increasingly absorbed into the state apparatus, however, villagers no longer trust them to be impartial. This means government officials must negotiate with households one by one.
That can result in holdouts — known in Chinese as "nail households" — that refuse to make way for construction without exorbitant compensation. And since these negotiations pit villagers against the state, other villagers rarely want to get involved. If anything, they are incentivized to let such situations play out — if a nail house succeeds in snagging a high compensation payment, their neighbors may choose to follow suit.
Finally, if rural areas lack self-determination, farmers will become increasingly dependent on the state. No matter how generous or determined the central powers are, their assistance always ends up superficial and perfunctory when it arrives at the bottom rungs of the administrative ladder.
We must therefore permit varying degrees of autonomy to villages. The key to grassroots governance is to encourage farmers to take part in collective action and revive a sense of community among villagers. And the main job of village cadres should not be to deal mechanically with tasks delegated by their superiors, but rather to mobilize and guide residents, allowing them to build a better life for themselves.
Translator: Lewis Wright; editors: Cai Yiwen and Kilian O'Donnell; portrait artist: Zhang Zeqin.
(Header image: A village cadre (wearing a red armband) leads villagers during a disaster preparedness exercise in Shijiazhuang, Hebei province, July 26, 2012. Tuchong)