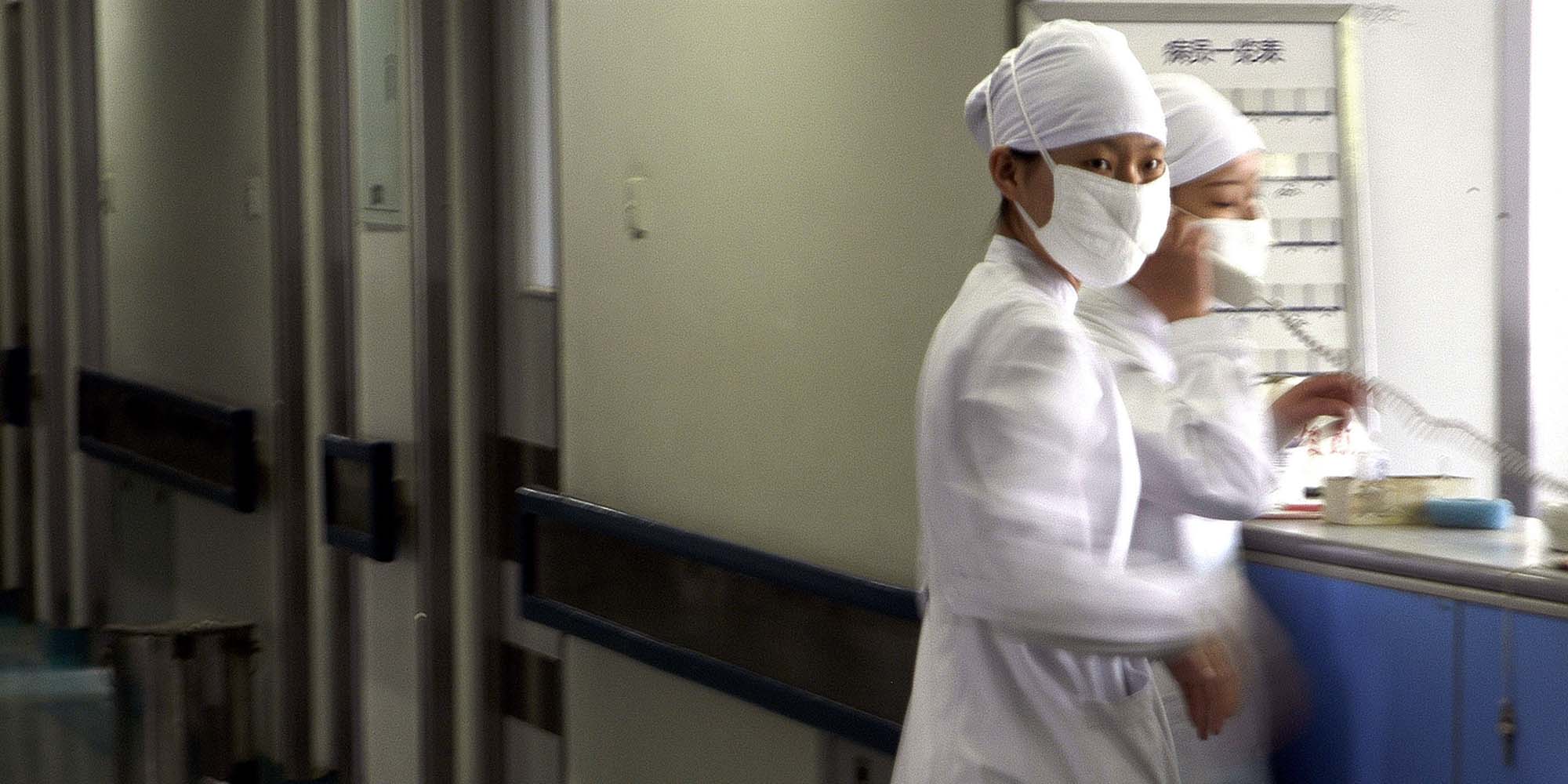 NEWS
Earliest Wuhan Pneumonia Symptoms Observed Dec. 12, Authorities Say
Fifty-nine people in the central Chinese city have been infected with an as-yet-unidentified pathogen — though SARS has been ruled out.
The number of people infected with a mysterious viral pneumonia in Wuhan has climbed to 59, with the first patient exhibiting symptoms as early as Dec. 12, the city's health commission announced Sunday. Though the virus has not yet been identified, several causes — including SARS, as many in the country feared — have been ruled out.
Seven of the infected individuals are in critical condition, down from 11 in the commission's previous statement Friday. No deaths from the pneumonia have been reported.
In addition to severe acute respiratory syndrome — a disease that killed over 700 people in Hong Kong, Taiwan, and the Chinese mainland in 2002-2003 — several other viruses including bird flu, regular flu, and Middle East respiratory syndrome (MERS) have also been eliminated as potential causes.
Wuhan authorities first acknowledged over two dozen cases of the unexplained illness on Dec. 31. As of Sunday, 16 people had been hospitalized with pneumonia in Hong Kong after returning from Wuhan, according to the special administrative region's Centre for Health Protection. The day before, Singapore's health ministry said that a 3-year-old who had returned to the city-state after traveling to Wuhan had contracted respiratory syncytial virus, a common cause of childhood pneumonia, and was quarantined but in stable condition.
Meanwhile, China's health officials and state-run media outlets have said little about the possibility of infections spreading to other cities on the mainland.
However, according to Ma Jin, director of the School of Public Health at Shanghai Jiao Tong University, this should be seen as an encouraging sign. "China's epidemic prevention system works like this: Once a hospital receives a suspected case, it will report to the health commissions immediately — so if there are any more infections in other cities, the public should know about it," Ma told Sixth Tone.
The Wuhan Health Commission's most recent statement includes a seven-point action plan for dealing with the outbreak. It says that 163 people who came into close contact with the infected individuals had been put under medical observation, and that the South China Seafood Wholesale Market — where the first infections are believed to have occurred — had been shut down for "further hygiene investigations." The health authority added that it is still trying to identify the pathogen and determine the exact origin of the infections.
Amid online backlash over the Wuhan government's initial response to the infection, which some felt was slow and inadequate, local police announced the next day that eight people from the city had been taken into custody for "spreading rumors" about the disease that many online feared might be SARS.
In a statement Monday, the World Health Organization said Wuhan authorities had been providing information about the outbreak to the WHO's China office since Dec. 31. "The symptoms reported among the patients are common to several respiratory diseases, and pneumonia is common in the winter season," the WHO said. "However, the occurrence of 44 cases of pneumonia requiring hospitalization clustered in space and time should be handled prudently."
The WHO suggested that there could be an "exposure link to animals," given that several of the initial infections occurred in vendors at the seafood market, which also sells poultry and meat. Michael Osterholm, director of the Center for Infectious Diseases Research and Policy in Minnesota, told the U.S. health news website Stat that the virus likely comes from birds or animals and not seafood.
With the first day of the Spring Festival holiday — during which around 400 million Chinese people travel to their hometowns to be with family — just weeks away, there is some concern that the pneumonia cluster in Wuhan may become a national rather than a local problem. But Director Ma says it's possible to improve one's chances of staying safe, too.
"Spring Festival will increase the possibility of infection for sure," he said. "However, there are ways for people to prevent it — for example, by washing hands often and avoiding sharing food with others."
Contributions: Ni Dandan; editor: David Paulk.
(Header image: Tuchong)