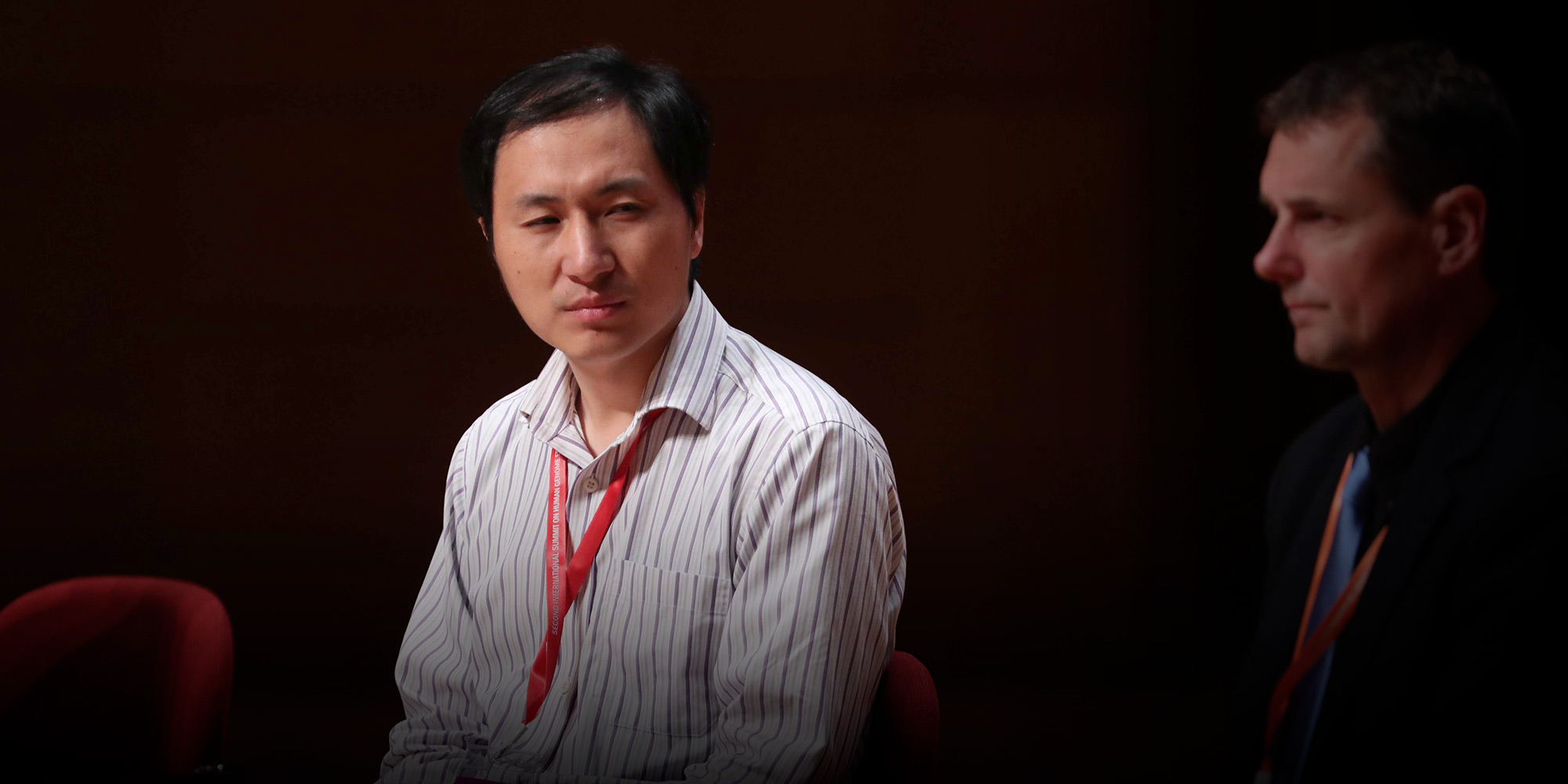 NEWS
Chinese Gene-Editing Scientist He Jiankui Jailed for 3 Years
A Shenzhen court also imprisoned two other medical professionals for their involvement in the experiment.
The Chinese scientist who shocked the global scientific community by claiming to have created the world's first HIV-resistant gene-edited babies last year has been sentenced to three years in prison for "illegal medical practice," the state-run Xinhua News Agency reported Monday.
A district court in the southern city of Shenzhen said He Jiankui and his two associates were unqualified for the human experiment but pursued it anyway "to seek fame and profit," according to Xinhua. He, a former associate professor at Southern University of Science and Technology, was also fined 3 million yuan ($430,000).
"(They) deliberately violated the country's scientific and medical management regulations, and went beyond the bottom line of medical ethics," Xinhua cited the court document as saying.
In November 2018, He made international headlines after announcing that he had created the world's first gene-edited babies, Lulu and Nana, in China. Though the twins' father has HIV, He claimed they weregenetically modified to resist the disease.
At the time, the influential state-run newspaper People's Dailycalled the experiment a "historic breakthrough" for China's use of gene-editing technology to prevent disease. An adamant He defended his research, saying it would help millions of children at risk of contracting the virus.
However, He's clinical trials raised ethical concerns among domestic and international scientists, prompting an official investigation. Medical ethics authorities in Shenzhen said they never received an application to conduct the research, while He's university said the scientist had "severely violated our academic ethics and principles."
In January, a preliminary investigation by authorities in the southern Guangdong province announced that He would be punished for conducting experiments banned under Chinese law. Investigators also determined that He had fabricated the ethics review document and conducted the experiment "for the pursuit of personal fame."
On Monday, the Shenzhen court reiterated that He had fabricated the ethics review documents for his experiment, as well as recruited several couples — each with an HIV-positive male partner — for the purposes of gene editing and assisted reproduction.
"By counterfeiting and concealing the truth, unwitting doctors put the gene-edited embryos into human bodies with assisted reproductive technology, which led to two people getting pregnant and later giving birth to three gene-edited babies," Xinhua said.
Two other medical professionals involved in He's experiment were also handed prison terms and fines.
Zhang Renli, a researcher at the Reproductive Medical Center of Guangdong General Hospital, received a two-year prison sentence and a 1 million yuan fine. Qin Jinzhou, a researcher at the Third Affiliated Hospital of Shenzhen University, was given a 1 ½-year suspended prison sentence and fined 500,000 yuan.
The court said He had colluded with Zhang and Qin to use the human embryo gene-editing technology, which "has not been strictly verified in terms of safety and effectiveness."
"Despite knowing (the experiment) went against the country's related regulations and medical ethics, (they) claimed they could produce HIV-resistant babies by making changes to human embryos in the CCR5 gene," Xinhua said, referring to a genetic marker believed to confer resistance to HIV.
Editor: Bibek Bhandari.
(Header image: He Jiankui attends the Second International Summit on Human Genome Editingin Hong Kong, Nov. 28, 2018. IC)