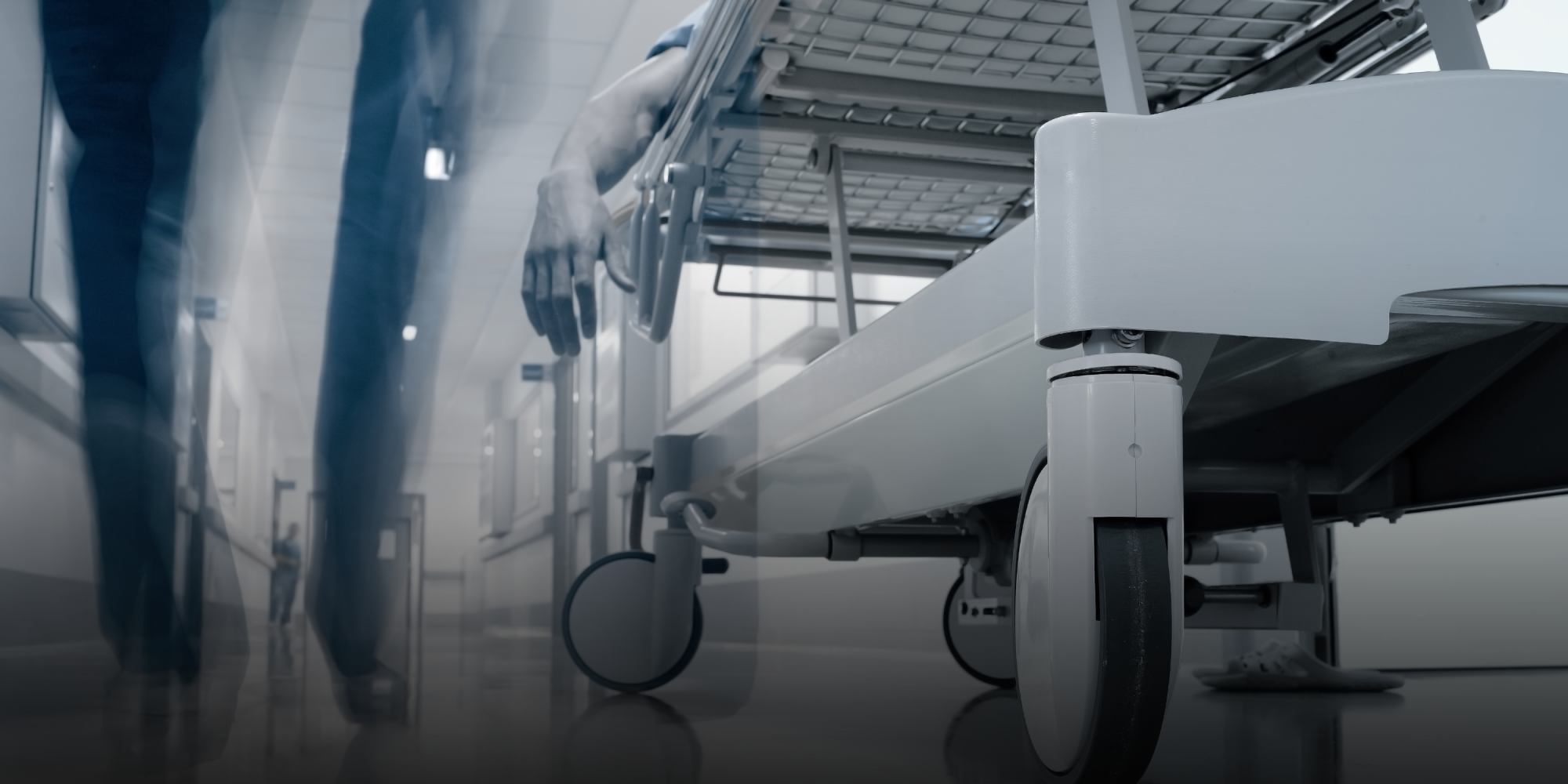 NEWS
Beijing Doctor Brutally Killed by Patient's Son
In the weeks before the attack, medical staff had reported numerous conflicts with the patient's relatives to the hospital's management.
Update: On Jan. 16, a Beijing court sentenced the attacker, Sun Wenbin, to death for the murder of Yang Wen. He was executed on April 3.
The Beijing People's Procuratorate on Friday approved the arrest of Sun Wenbin, who fatally stabbed a doctor while she was on duty at a hospital in the Chinese capital.
Early Tuesday morning, the victim, Yang Wen, was working in the emergency ward of Beijing Civil Aviation General Hospital when she was attacked and killed by Sun, 55, who was upset over what he perceived as the inadequate treatment of his 95-year-old mother. Graphic surveillance footage shows Sun come up behind Yang as she is seated behind a counter and say something to her before taking out a knife and cutting her throat.
The doctor was pronounced dead within 24 hours.
One of Yang's colleagues from the emergency ward later revealed online that when Yang received the 95-year-old patient on Dec. 4, the elderly woman was delirious and vomiting. The patient's family refused to let her be examined, asking only that she be hooked up to an IV drip. When the patient's condition did not improve, her family blamed Yang.
Though the medical team explained to the family that the patient had suffered from complicated infections and heart failure, and that it can take older patients longer to recover, the family repeatedly quarreled with the staff in the weeks that followed. "Every day, they would abuse and threaten us. We suggested that they transfer to another hospital or seek a (third-party) medical appraisal," the anonymous colleague wrote. "They didn't agree."
All of the disputes were reported to hospital administrators, who warned the emergency medical staff to "watch out for their own safety," Yang's colleague recalled.
China's top health authority responded to the gruesome case Saturday, asserting that it would not be handled as a simple medical dispute but rather as a severe criminal offense.
The same day, China's top policymakers approved the country's health care and health promotion law, which will go into effect June 1, 2020. The law will make it illegal for any individual or organization to demean, threaten, or endanger the personal safety of medical staff, stipulating that such actions will be considered violations of public security and punished as such.
According to a recent survey by Dingxiang Yuan, an online platform for health professionals, as many as 85% of doctors interviewed said they had experienced a violent incident at their workplace. Just 29% said their hospitals took sufficient measures to protect staff following these incidents.
The platform's physicians said that "zero tolerance of violence" needs to be more than just a slogan — that real action must be taken to protect the country's medical workers.
Chinese authorities have considered various measures for dealing with the problem, such as blacklisting people with a history of violence against medical staff or installing emergency buttons that connect medical workers' offices with police stations.
But tragedy continues to strike with alarmingly frequency. Two months before the Beijing incident, a doctor in the northwestern city of Lanzhou was killed by a patient she had been treating for cancer.
Editor: David Paulk.
(Header image: Tuchong)