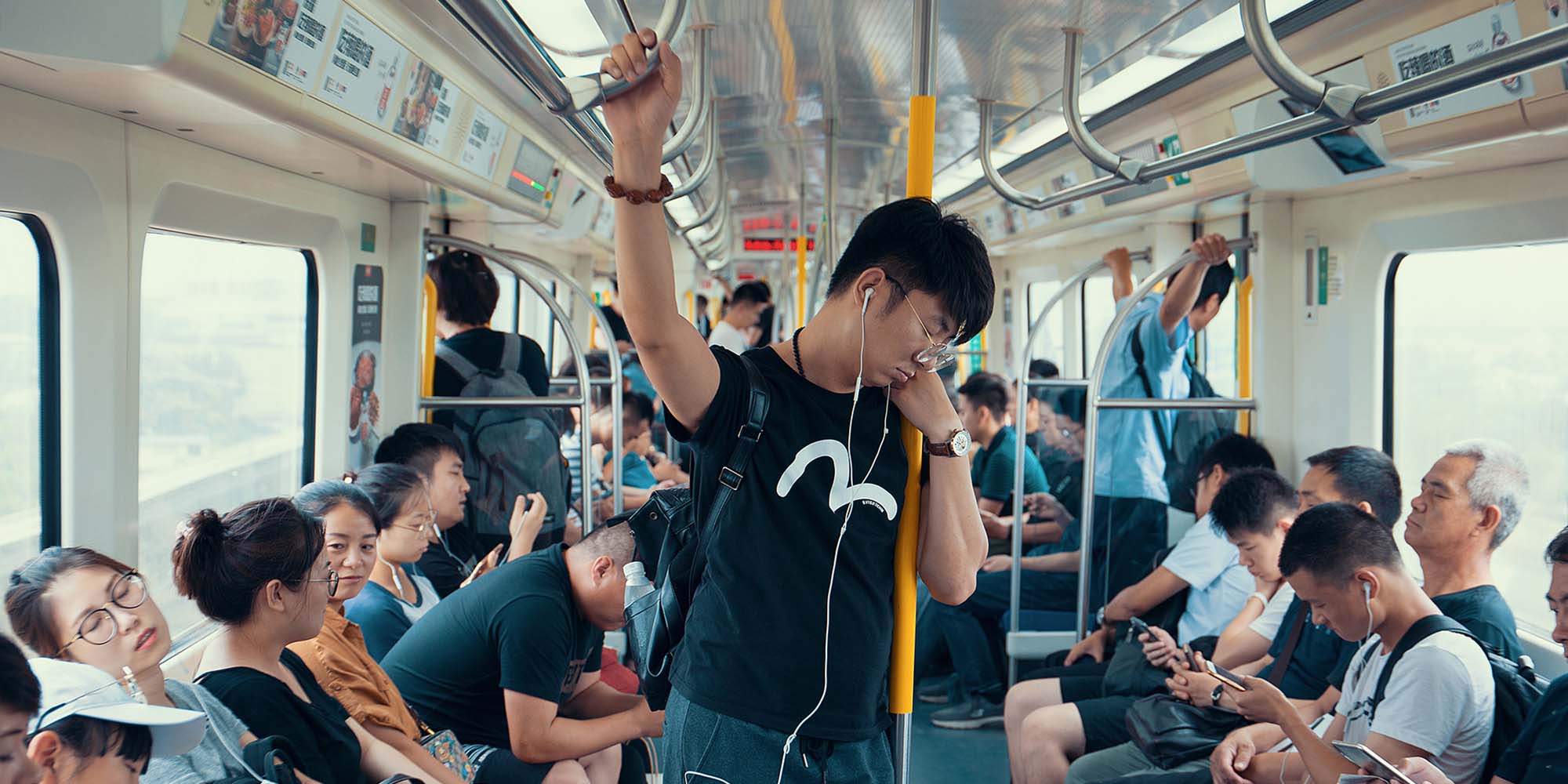 NEWS
'Social Mentality' Report Reveals Telling Trends in Happiness
Husbands are happier than their wives, women are mentally healthier than men, and almost everyone is worried about online privacy, according to the Chinese Academy of Social Sciences' latest report.
The Chinese Academy of Social Sciences (CASS) has released its annual report on "social mentality" in China. The eighth edition of the Blue Book of Social Mentality includes research results from a group of scholars from the academy and several universities across the country.
Published Thursday, the report consists of four sections: a "general report," "the needs for a good life," "special investigations," and "social problems and mentality." It aims to give a holistic view of "Chinese social mentality" through the lens of 11 research projects dealing with marriage satisfaction, personal well-being, the pressure of fast-paced urban life, and privacy concerns, among other themes.
Here are a handful of the more notable findings from the report, taken from research projects on marital satisfaction, mental health, and the public's concerns about online privacy.
Husbands more satisfied than their wives
A poll of married or cohabiting couples aged 20 to 69 found that personal satisfaction is highly gendered. Across all age groups, husbands are generally happier with their marriages than wives, the survey found. Moreover, this gap widens with age, with men in their 50s and 60s becoming happier than when they were younger, while women tend to be less satisfied upon reaching their twilight years.
The results from the survey, which yielded 8,951 valid responses, have been met with heated discussion on microblogging platform Weibo, where a hashtag translating to "Chinese men are more satisfied in marriage than women" has been viewed more than 380 million times.
"It makes sense — women in a majority of Chinese families are experiencing widow-like family life," read a comment with 67,000 likes under a related media post. The commenter may be alluding to a growing participation imbalance in household chores as couples age. According to the National Bureau of Statistics, women in their 60s spend nearly two hours more on chores each day than their husbands, a gap that's four times greater than for couples in their early to mid-20s.
According to journalist and scholar Leta Hong Fincher, more young people in China are resisting societal pressure to get married — especially women, who she says have more to lose through the patriarchal institution that often leaves them "beholden to a man and his family." Hong Fincher's assertion is supported by China's divorce data: In 2016 and 2017, nearly three-quarters of all divorces in the country were filed by women, according to the Supreme People's Court.
Families happier in lower-tier cities
In addition to age, marital satisfaction also depends on the population of a couple's surroundings, the study found. The same survey found that married or cohabiting people living in China's so-called first-tier cities — Beijing, Shanghai, Guangzhou, and Shenzhen, each of which is home to over 10 million people — are less satisfied with their marriages compared with people who live in third-tier cities and "new first-tier cities," or the country's most desirable second-tier cities.
This finding isn't entirely surprising, as second-tier cities have for years competed against one another to entice top talents to come and settle down within their urban centers, offering preferential policies such as easy access to local household registration or generous housing subsidies to tenants with master's or doctoral degrees.
More money, more happiness — to a point
The survey of nearly 9,000 married or cohabiting individuals found a positive correlation between a couple's household income and marital satisfaction. While this perhaps intuitive result may not raise many eyebrows, a husband's happiness was found to plateau somewhere between the middle and upper class, while a wife is happiest when she's firmly in the more elite category. Once spouses have reached these respective points, their happiness no longer increases with income.
Low-income couples, meanwhile, tend to be the least satisfied with their marriages. And although wives report lower marital satisfaction than their husbands across the board, this gap narrows as household income grows.
Women "mentally healthier" than men
An online survey of nearly 7,500 men and women aged 18 to 71 determined that women are "mentally healthier" than men, with the latter group reporting greater levels of anxiety, depression, and stress.
In addition, people born in the '80s said they experience the most negative emotions — especially stress — followed by those born in the '70s. The report ascribes this finding to the weighty social responsibilities people in these age groups face. Most people born in the '80s are in their 30s, meaning they're likely to be married and facing pressure to raise their child to succeed in a highly competitive education system while also taking care of two sets of grandparents — a phenomenon sometimes referred to as the "4-2-1" problem.
Perhaps surprisingly, the survey found that respondents born in the '90s are mentally healthier than their elders, especially in terms of personal development, life goals, and self-acceptance — three categories in which the group received top marks. Their optimistic attitudes may be explained by the now-fashionable tendency to embrace a "Zen-like" lifestyle characterized by less competitive attitudes toward work and leisure.
Overwhelming concern for online privacy
A lot has changed since June 2018, when market research firms Experian and International Data Corporation published a report characterizing Chinese internet users as "digital voyagers" who are willing to sacrifice anonymity and privacy in exchange for convenience and safety.
In the year and a half since, Chinese-developed apps — including many from government entities — have repeatedly come under fire for requesting unnecessary permissions, as well as leaking or sharing users' personal information without authorization.
Thursday's report suggests that Chinese people are fed up with what they perceive as a reckless lack of concern for their privacy. Over 90% of nearly 3,200 people surveyed last year said they were worried about third-party companies leaking their personal data, while just 10% said they were "very optimistic" when it came to trusting such companies.
Editor: David Paulk.
(Header image: Tuchong)