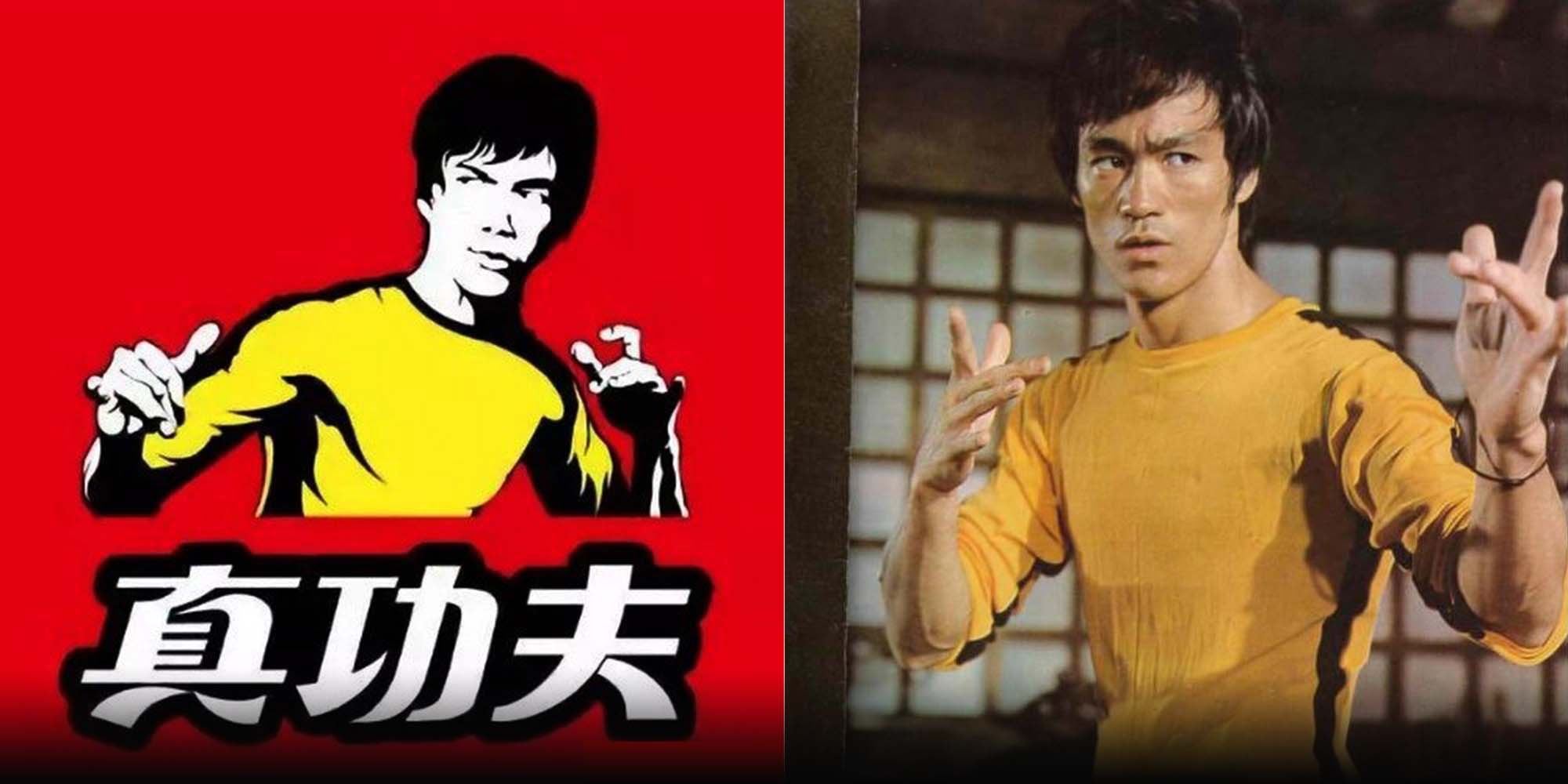 NEWS
Bruce Lee's Daughter Sues Fast-Food Chain Over Copyright
Shannon Lee is demanding $30 million from the Chinese company for its logo, which bears similarities to the martial arts legend.
A Shanghai court has accepted a lawsuit that the daughter of martial arts icon Bruce Lee filed against a Chinese fast-food chain over a logo bearing similarities to the famed actor, Sixth Tone's sister publication The Paper reported Thursday.
Shannon Lee filed a lawsuit against Guangzhou Kung Fu Fast Food Chain Management Co. Ltd., demanding that the company immediately stop using an image in its logo that, according to the lawsuit, resembles Bruce Lee. The plaintiff — who is also the founder of Bruce Lee Enterprises, LLC — further demands that the restaurant chain pay 210 million yuan ($30 million) in compensation and publish a clarification in media outlets for 90 days that would disassociate them from the martial arts star, according to Sina Entertainment, which broke the news Wednesday.
The logo in question depicts a man in a yellow jumpsuit striking a kung fu pose and is believed to have infringed the rights of the martial arts film star, Sina Entertainment reported. According to Bruce Lee Enterprises, the company is the exclusive owner of all commercial merchandising and allied rights involving Bruce Lee, including his name, image, logos, and photographs.
In a statement Thursday, the fast-food chain said it was "puzzled" by the lawsuit, adding that it has been using the logo for 15 years, after receiving approval from China's national trademark office.
"There were disputes many years ago over whether our trademark constitutes infringement, but our trademark has never been determined to be an infringement," the statement read. "We are also very puzzled about being sued after so many years and are actively analyzing the case to respond to the lawsuit."
The law office representing Bruce Lee Enterprises told Sixth Tone on Thursday that it is not accepting interviews with media. Sixth Tone's repeated calls to the fast-food chain went unanswered.
In 2010, Shannon Lee accused the fast-food chain of copyright infringement and vowed to establish a rights-protection office in China to safeguard her father's image, according to domestic media reports. This year, Lee also filed a complaint with China's National Film Administration objecting to her father's depiction in the Quentin Tarantino-directed movie "Once Upon a Time in Hollywood," which was not released on the Chinese mainland.
This isn't the first time celebrities have struggled to defend their copyrights in China. In 2012, Michael Jordan filed a lawsuit against a China-based sportswear company that featured a name and logo similar to the former American basketball player's Nike-produced brand. In late 2016, the Supreme People's Court ruled in favor of Jordan, ordering the company to stop using the Chinese characters for his name on its merchandise. The court determined, however, that the phonetic spelling of the name did not constitute infringement in China.
Editor: Bibek Bhandari.
(Header image: Left: Images of Kung Fu Fast Food; right: A still of Bruce Lee in the martial arts film "Game of Death." From Weibo)