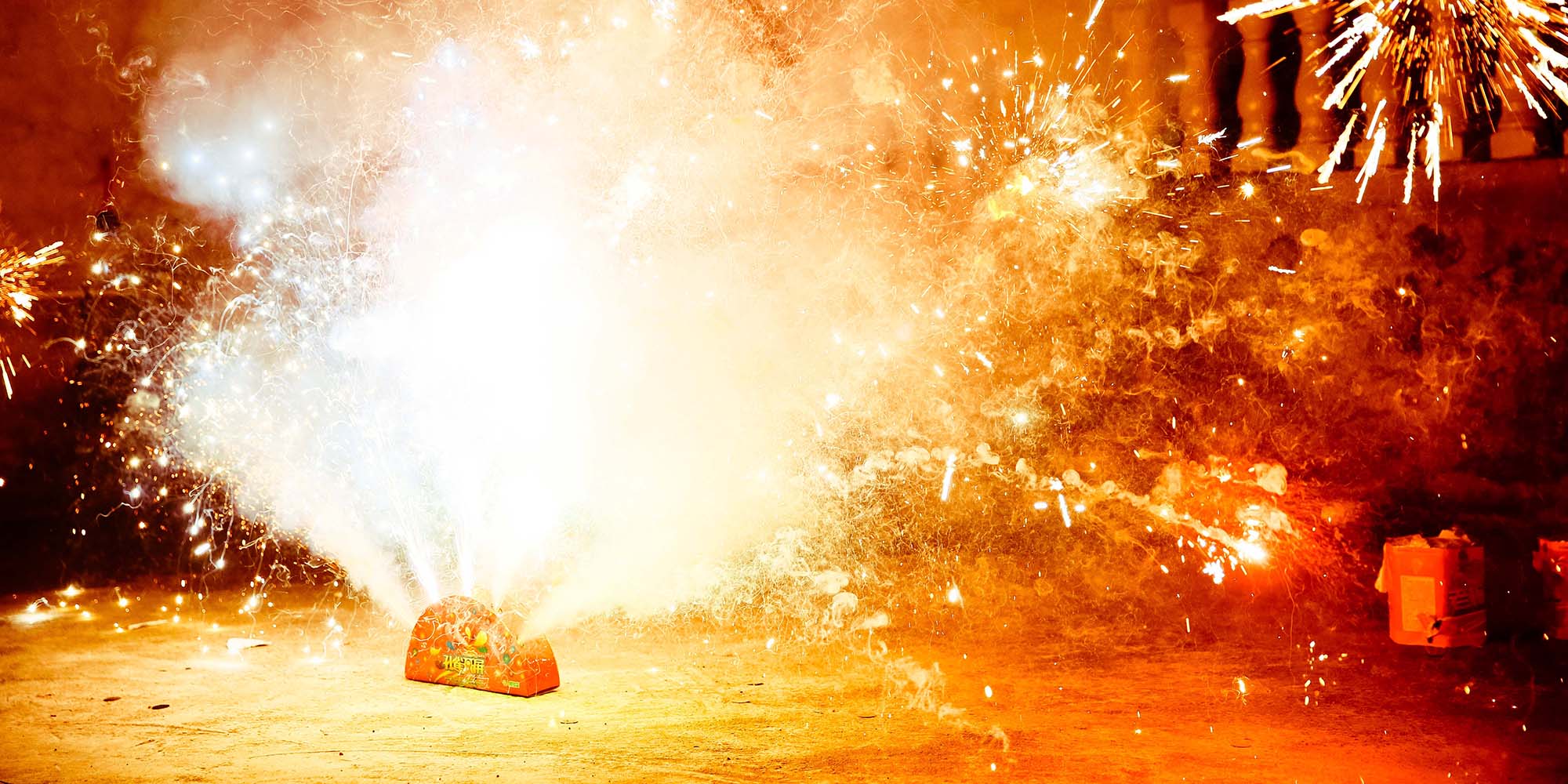 NEWS
Authorities Uncover Cover-Up in Hunan Fireworks Factory Blast
Government officials and company employees hid dead bodies to minimize the reported number of casualties in a blast that killed 13.
Three deputy mayors in the central Hunan province were removed from their posts for covering up the number of casualties in a fireworks factory explosion earlier this month, Xinhua News Agency reported Monday.
The Chengtanjiang Township government in the city of Liuyang had initially announced that there was one death and one injury in the Dec. 4 explosion at Bixi Fireworks Manufacturing Co. Ltd. That announcement was soon removed from the Liuyang government's website.
The same day, authorities in the provincial capital of Changsha said the explosion had killed seven people and injured 13 others. A Liuyang official later told media that the local government was investigating whether township officials had tried to cover up the incident.
However, an investigation launched by Hunan's provincial government later discovered that a total of 13 people were killed and 17 others injured in the blast, according to Xinhua.
Several employees from the fireworks factory, along with government officials, were said to have been involved in "falsifying information" about the explosion, Xinhua reported: They had removed and hidden six dead bodies from the explosion site and conspired with the township government to underreport the casualties.
In addition to the three deputy mayors who were fired, one official from Liuyang and three others from Chengtanjiang are currently being investigated for their alleged roles in the cover-up, Xinhua reported. Ten other suspects, including the company's legal representative, have been placed under "criminal coercive measures."
Sixth Tone's phone calls to Bixi Fireworks went unanswered Tuesday.
Investigators also found that production at Bixi Fireworks exceeded the "permitted scope," and that the company had employed a large staff to meet demand. Authorities from the central government said that a lack of supervision allowed for such "illegal behaviors," which may have caused the accident.
This is not the first cover-up involving a fireworks factory explosion in Liuyang. In 2016, authorities found that executives at a fireworks factory had hidden three dead bodies to downplay an explosion that killed five people and injured one.
The publicity department of the provincial emergency management office declined to elaborate on production safety issues in Liuyang, instead referring Sixth Tone to the press release cited by Xinhua. The publicity department of the Liuyang emergency management bureau declined to comment when reached by Sixth Tone.
Liuyang is known as the birthplace of fireworks in China. With over 550 companies within its jurisdiction, Liuyang accounts for 70% of the country's total fireworks production, making it a pillar of the provincial economy.
According to a local government plan, the production value of Liuyang's fireworks industry is expected to reach 35 billion yuan ($4.9 billion) by 2020, up from 23 billion yuan in 2017.
Editor: Bibek Bhandari.
(Header image: Tuchong)