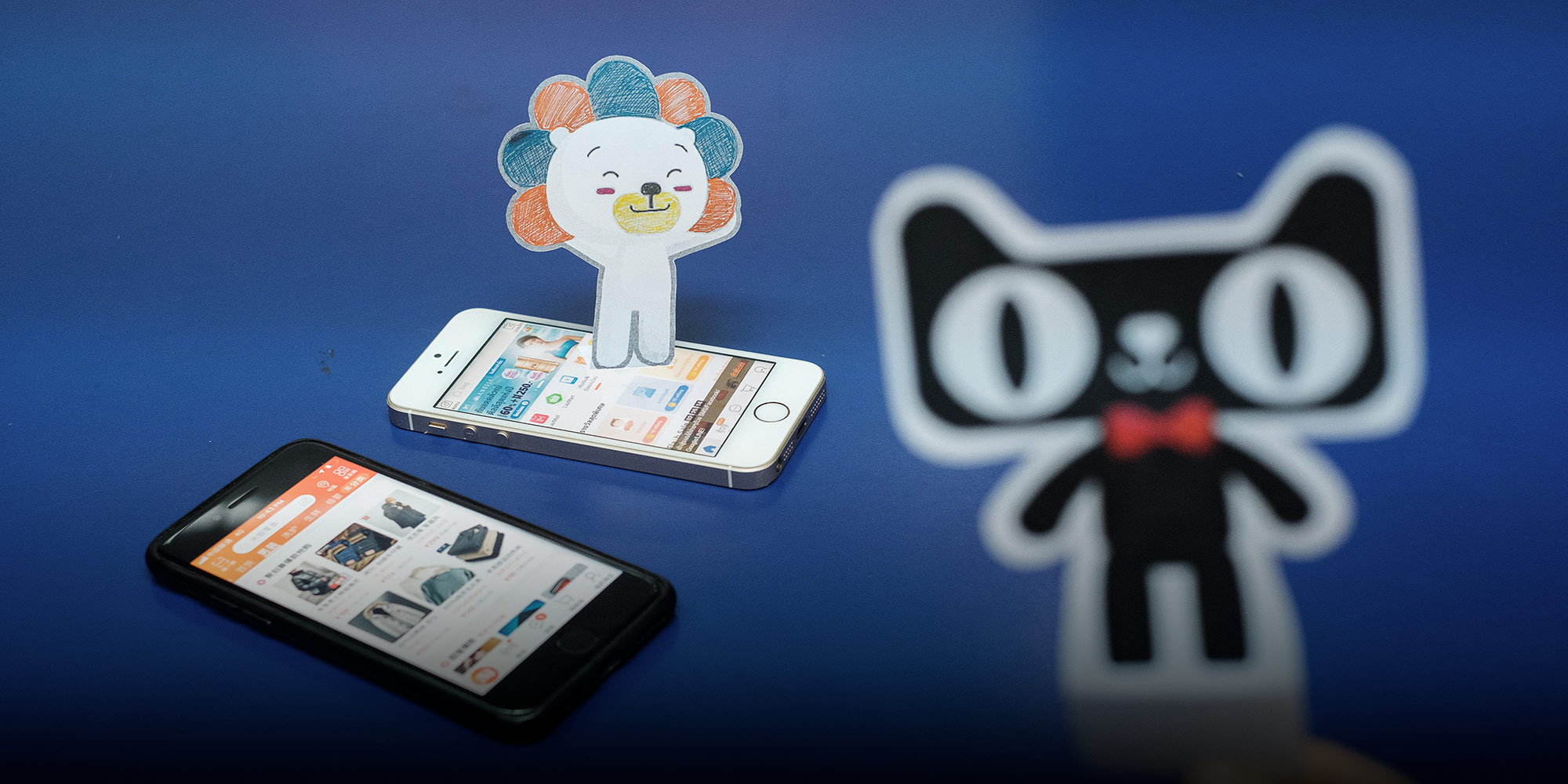 VOICES & OPINION
Who's Really Benefitting From SE Asia's E-commerce Boom?
Chinese-backed startups are evangelizing e-commerce in the region, but they need to be careful not to alienate local merchants.
When Nok — a university graduate living in Bangkok whose name I've changed to protect her privacy — launched an online clothing store in 2015, she initially sought to source her products from local Thai suppliers. Soon, however, she switched to lower-cost Chinese options, even though their deliveries sometimes arrived damaged or contained lower-quality goods than she expected.
By the time I spoke to her, in May 2019, Nok was struggling to keep her business afloat. Despite spending her nights and weekends advertising her goods through social media, responding to customer requests, and dealing with deliveries and complaints, her store is still at risk of going under. According to her, running a successful store would require significantly more capital to improve her sourcing quality, employ staff to better interact with customers, and contract IT professionals to enhance the quality of her digital presence. At the moment, she does nearly all these things herself.
The size of Southeast Asia's e-commerce market exploded from $5 billion to $23 billion between 2015 and 2018, and is predicted to hit $102 billion by 2025, according to an analysis published by Google and Singapore-based investment firm Temasek. Evidence of this boom can be found in the figures from this year's Singles' Day, the online shopping holiday pioneered in China by tech giant Alibaba: Lazada reported 3 million orders within just 60 minutes, and fellow regional e-commerce giant Shopee, which is backed by Alibaba rival Tencent, said its orders tripled since last year.
Thailand, where Nok is based, is a good example of how Chinese ideas and firms are driving change throughout the region, even as they pose new challenges to local traders. In Bangkok, where residents joke that everyone under the age of 30 has a store on Japanese messaging app Line, the allure of e-commerce has sparked the imagination of small business owners and social media-savvy youth alike. Media reports highlight success stories like Anurak Saruethai, a former fisher who's made millions selling dried seafood online, and popular fashion bloggers who've pivoted to selling their own branded products through e-commerce platforms.
Chinese tech firms, sensing an opportunity to move beyond the borders of their own increasingly saturated domestic market and encouraged by the Chinese government to become global leaders, are also trying to get in on the action. In the process, they've become active champions of reforms and policies they claim will unshackle the local e-commerce industry and enhance regional interconnectivity. For example, e-commerce platforms have leveraged their access to capital and market know-how to improve and expand local logistics networks. Platforms are also pushing governments, including Thailand's, to reduce policy and customs barriers that slow down or prevent cross-border e-commerce.
Alibaba and its former CEO Jack Ma have been particularly active in this sphere. In early 2019, Alibaba and the Thai government signed an extensive, if opaque, set of agreements regarding the e-commerce industry. These included a deal for Alibaba to build a $320 million high-tech "smart logistics hub" meant to support rapid shipping between the two countries.
Chinese presence and activities have been sold to the Thai public as a way to offer new opportunities for local small and medium firms (SMEs) — and for microenterprises like Nok's clothing business. In the media and in policy debates, boosters claim that improving Thailand's digital platforms and services will support domestic market growth. They also tout new opportunities for Southeast Asian SMEs to sell their goods abroad, including to the large Chinese market, a hope supported by that country's recent e-commerce import reforms.
E-commerce has indeed boosted some Thai exports. Government data shows exports growing as a share of e-commerce sales from 8% in 2015 to 23% in 2017. Exports of goods such as mattresses, pillows, cosmetics, and regional foods like durians have surged, largely because of increased e-commerce sales to customers in China. Alibaba's Tmall online store, for example, now hosts over 120 Thai brands on its platform.
These positive stories highlight China's role in the growth of the local e-commerce industry, but they should be balanced against rising challenges. Thailand's e-commerce market is still growing modestly, and on the ground it's common to hear of small-scale traders who've had only limited e-commerce success. For example, Nok invested a substantial part of her family's savings to set up her store and build an initial stock of around 40 items. But like other entrepreneurs lured in by the boom, when their dreams shatter, they're left to sift through the rubble.
The path to success has also narrowed as improved logistics offer local customers direct access to Chinese imports. Indeed, there are indications that Chinese-owned e-commerce sites operating in Thailand are giving Chinese sellers and producers on their platforms a leg up.
Large selections of goods sold on Taobao, for instance, are now mirrored within Lazada, filling the site with Chinese-run shops and making it hard for Thai sellers to build visibility on the platform. Alibaba is also actively introducing schemes in China to coach and support large Chinese online sellers to sell through Lazada.
Discussing this issue with some of the principals involved, I got the impression that Alibaba views Chinese merchants, and not their local counterparts, as the primary future sellers on Lazada, something Chinese-language media reports seem to back up.
And while upgraded logistics and reformed policies hold promise to grow Thai firms' exports, it's too early to assess their impact, and such initiatives may not necessarily cause a huge upturn. Early evidence from similar schemes launched in Malaysia in 2017 suggests the growth experienced by small exporters was minimal, as many still lacked the resources to negotiate relevant rules and regulations. In this case, improved logistics and new policies appear to have benefitted international importers over local exporters, as domestic firms lost local market share while gaining little from exporting.
The outlook for Thailand's e-commerce industry is positive, but it's one of steady growth rather than dramatic expansion like in China. Whatever the challenges, there are still opportunities both locally and internationally for small Thai firms to grow alongside Chinese entities.
Yet early lessons suggest that growing the industry is not simply a matter of copying and pasting successful platforms, policies, and business models into the region. True win-win cooperation between China and Thailand will require a more substantial partnership with Thai institutions and greater support for Thai firms. In the long run, this support could also benefit e-commerce platforms by having a greater variety of regional SMEs selling through their sites.
Regional e-commerce ties are delicate. Already, some in Southeast Asia are calling for economic protectionism and trade barriers. If e-commerce platforms, including Chinese-backed platforms, want to maintain and expand their access to regional markets, they must demonstrate value to local stakeholders.
Editors: Cai Yiwen and Kilian O'Donnell; portrait artist: Zhang Zeqin.
(Header image: Wu Huiyuan and Ding Yining/Sixth Tone)