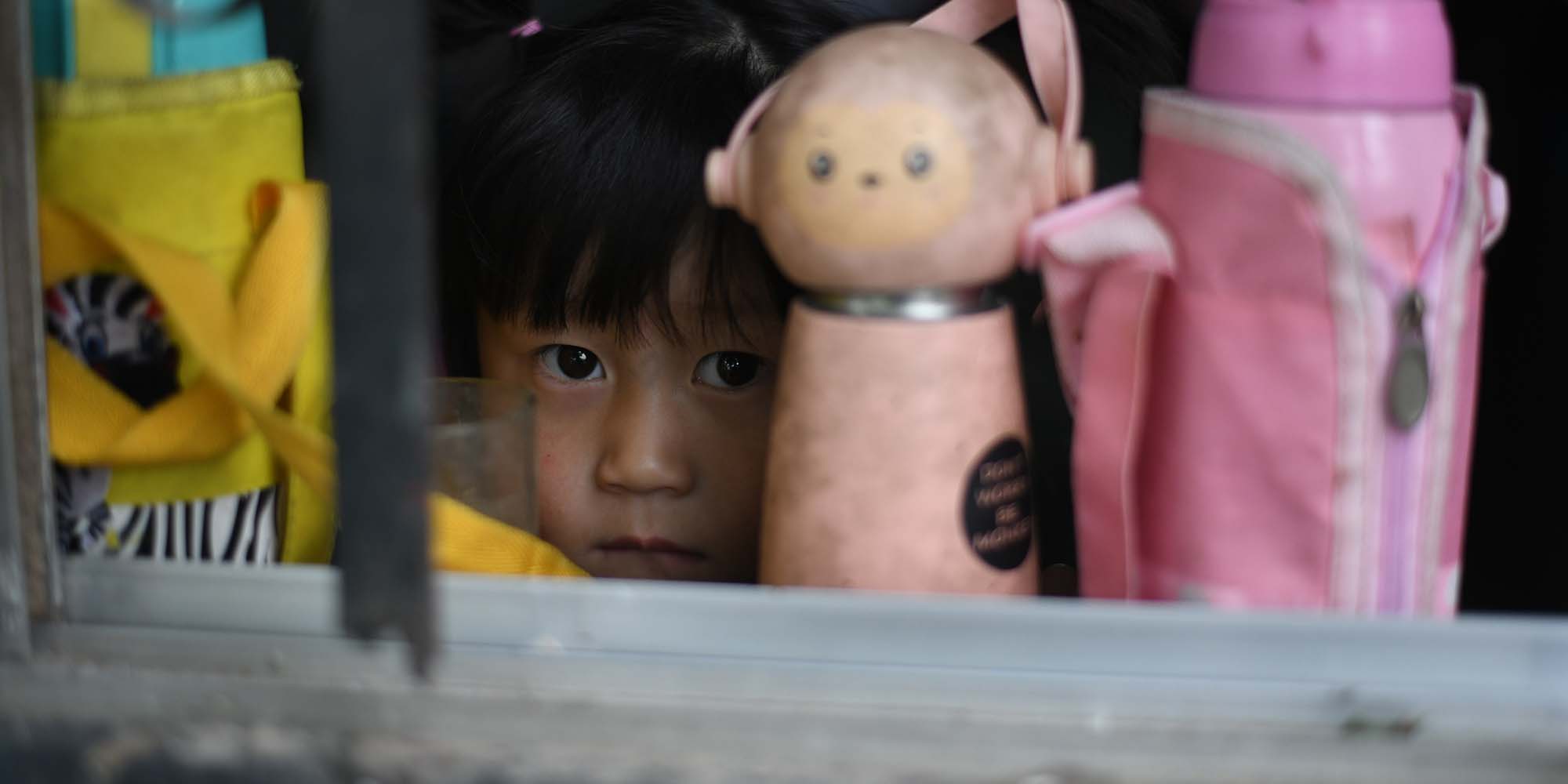 NEWS
Netizens Irate After Girls-Only Education Fund Spent on Boys
The Spring Bud Project was established to reduce gender inequality in education. This week, a Weibo user discovered that a large proportion of its funding is allocated to boys.
Update: On Jan. 10, 2020, the All-China Women's Federation announced that all funding awarded to boys under the Spring Bud Project would be returned to donors, and that the 453 project spots allocated to boys would be reassigned to girls. The federation further said that, going forward, the Spring Bud Project will only serve underprivileged girls, as it was originally intended.
A government charity dedicated to reducing gender inequality in China's education system is under fire after a donor found that, unbeknownst to the public, boys were receiving funding, too. This revelation — and the fund's subsequent admission that it does indeed allocate donations to boys in certain circumstances — have sparked heated discussion on Chinese social media about sexism in the country's public welfare sector.
On Tuesday, a netizen who claimed to have donated to the Spring Bud Project called out the charity after she checked the status of her donation on financial services platform Alipay and noticed that nearly half of the funding recipients at one school were male.
"I always thought Spring Bud only helped girls," the netizen wrote on microblogging platform Weibo, adding that the shock had been like "a blow to the head." Screenshots of the now-deleted post were widely circulated Tuesday evening, prompting criticism of the apparent financial misappropriation.
According to its website, the Spring Bud Project is a public welfare service launched in 1989 by the China Children and Teenagers' Fund (CCTF) and the All-China Women's Federation. It aims to improve teaching conditions in poverty-stricken regions and help girls who have dropped out of school resume their education.
Just after the project's launch, the 1990 census found that 4.8 million children aged 7 to 14 were unable to attend school due to poverty, and that 83% of these children were girls. In villages and other undeveloped areas of China, patriarchal views of men as breadwinners and women as caregivers mean that some people in such communities believe school is more important for boys. Spring Bud hoped to bridge this divide. The program claims to have assisted 3.7 million girls over the past 30 years, collecting over 2.1 billion yuan ($300 million) in total donations and helping to build over 1,800 Spring Bud schools.
"Do you know why so many adult women donate to the Spring Bud Project? Because we've seen so many cases of women's resources being reallocated to benefit men, and we don't want the same thing to happen to the next generation of women," one young netizen said in a video widely shared on Weibo.
"We donated to the Spring Bud Project because we can't stand the current gender inequality. That's also the reason we're infuriated," she said. The comments section below the video has been disabled.
CCTF, the organization that heads the project, responded to the controversy Tuesday night, admitting that 453 of the 1,267 high school students who received financial assistance in the project's latest funding round were boys. CCTF further explained that, while all donations to the Spring Bud Project initially went to girls, the fund found that many boys from impoverished homes also had a "strong desire to study." In a bid to help meet the central government's goal of lifting the entire country out of poverty by 2020, the fund had decided to sponsor boys in "urgent" circumstances, though it vowed girls would continue to be its top priority.
The statement only fanned the flames of outrage, with many netizens criticizing the fund'sdecision to go against its original intention and expand coverage to male students.
"I'd have given to another project if I had wanted to help boys — but there are already plenty of those," Ni Yixuan, a 25-year-old from Shenzhen who donated to the Spring Bud Project in 2015, told Sixth Tone. "I chose Spring Bud because I wanted to spend my money on girls and help reduce gender inequality in education. They shouldn't misallocate my donation."
In China, two-thirds of school-age children who aren't enrolled are girls, according to the United Nations' Girls' Education Initiative. And even when Chinese girls are enrolled in school, they're usually the first to drop out when their families experience economic hardships. Less than half of Chinese girls who graduate from primary school go on to complete high school, the initiative found.
In the Global Gender Gap Report 2020,publishedTuesday by the World Economic Forum, China ranked 106th out of 153 countries surveyed, down three spots from last year. In terms of sex ratio at birth, China ranked last, with 885 girls born for every 1,000 boys.The report estimates that globally, gender parity won't be achieved for another century.
Editor: David Paulk.
(Header image: Tuchong)