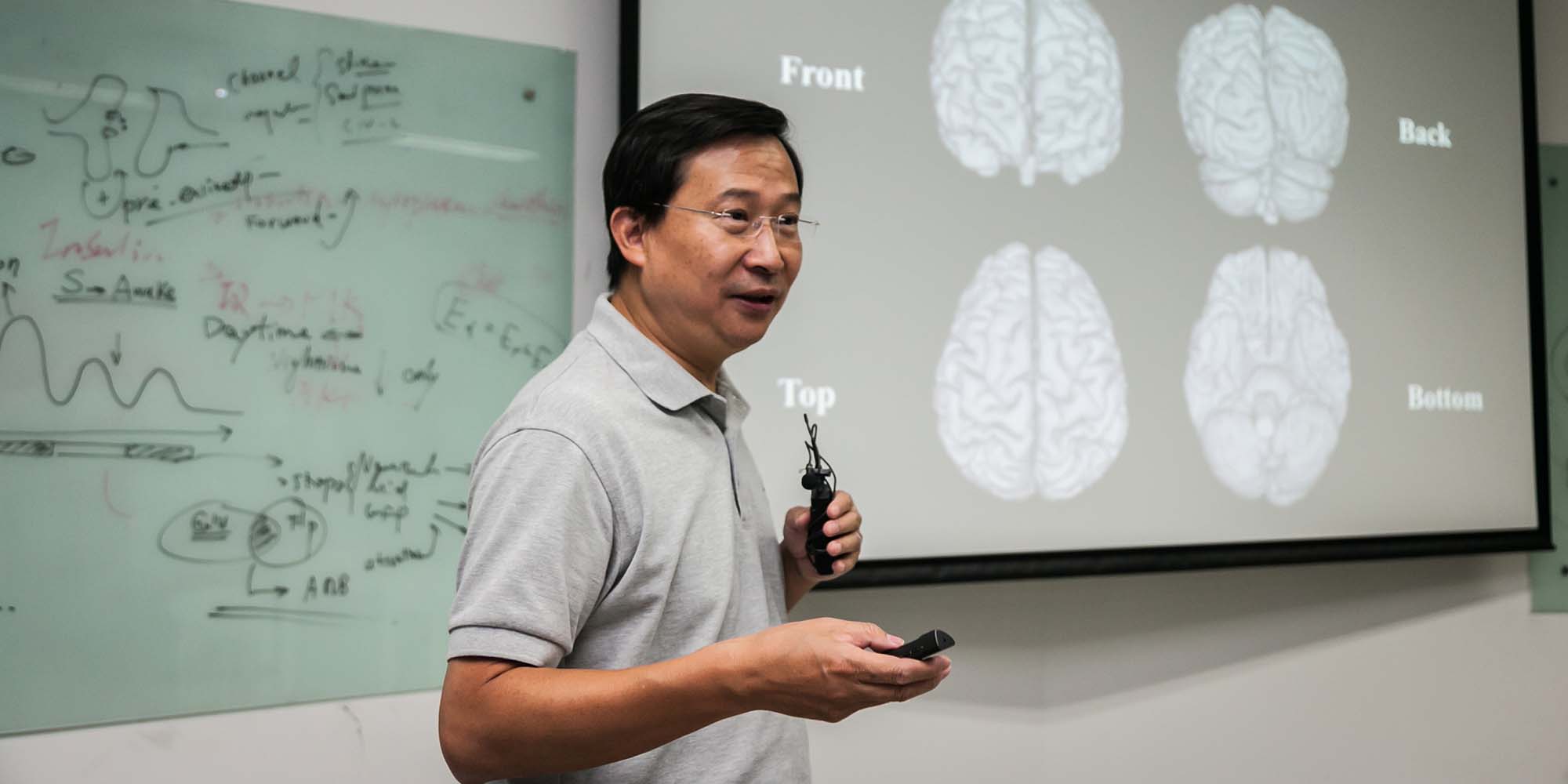 NEWS
Researchers Dismiss Doubts Raised About New Alzheimer's Drug
A high-profile neuroscientist has accused several of China's top academics of fabricating research.
A government body associated with a newly discovered treatment for Alzheimer's disease has said it stands by the research that led to the drug's creation amid speculation that researchers misrepresented their findings, Shanghai-based media outlet Wenhui Daily reported Friday.
Following a preliminary investigation, the Shanghai Institute of Materia Metica, which is dedicated to the discovery of new medicines, concluded that no dubious practices were evident from the research paper explaining the drug.
Rao Yi, the president of Beijing's Capital Medical University, had urged authorities to investigate the project, led by Geng Meiyu of the Shanghai Institute of Materia Metica, for "fabricating" information, according to screenshots of a letter leaked Friday.
"This paper could only be fabricated," Rao wrote in the letter, addressed to the National Natural Science Foundation of China. "NSFC, please do something and help scrub the Chinese science community's shame."
In his letter, Rao also accused two other top Chinese researchers, Li Hongliang and Pei Gang, of academic malpractice in some of their past projects, including internationally published research. Li is dean of the School of Basic Medical Sciences at Wuhan University, while Pei is an academician at the Chinese Academy of Sciences' Shanghai Institute of Biochemistry and Cell Biology.
Rao had not responded to Sixth Tone's emailed request for comment by time of publication Tuesday. However, he told domestic media Friday that there "was a draft (letter) but it was not sent" to the NSFC, without confirming whether the circulated screenshots were of that draft.
A spokesman from the NSFC's publicity office told Sixth Tone that the foundation had not received the letter from Rao and declined to comment further.
While Rao has not expounded upon his doubts about the Alzheimer's drug, a comment on PubPeer, an online forum for discussing and reviewing scientific research, claimed there "appears to be image duplication" in the academic paper on Alzheimer's treatment, published in September in the journal Cell Research.
Rao's concerns come weeks after U.S.-based independent researcher Elisabeth Bik raised doubts over "possible image duplications" in academic papers written by the high-profile Chinese academic Cao Xuetao and his team. Bik said that several papers co-authored by Cao contained possible duplicate photos or graphs, telling Sixth Tone this means "duplicated within the same paper, or duplications within the same photo."
Cao, who is also the president of Nankai University in the northern city of Tianjin, said he remains "confident about the validity and strength of the scientific conclusions made in those publications."
Skepticism surrounding the recent Alzheimer's study, which Geng and her colleagues conducted on mice, emerged as early as November, when China's National Medical Products Administration granted the drug a conditional approval, making it the country's first self-developed medicine for treating the most common form of dementia. At the time, many scientists expressed doubts stemming from insufficient human clinical trials.
Last year, a science news site co-managed by Rao published a series of reports accusing Li of fabricating research papers, including two published in the scientific journal Nature Medicine, prompting Li's employer to launch an investigation. Wuhan University later said that it found no evidence of misconduct.
Sixth Tone's phone calls to Wuhan University and the Shanghai Institute of Biochemistry and Cell Biology — the institutions employing Li and Pei, respectively — went unanswered Monday. According to Wenhui Daily, however, Pei's employer is now investigating his past research.
Editor: Bibek Bhandari.
(Header image: Rao Yi explains the intricacies of the human brain during a livestreamed lecture delivered from Beijing, Sept. 27, 2016. VCG)