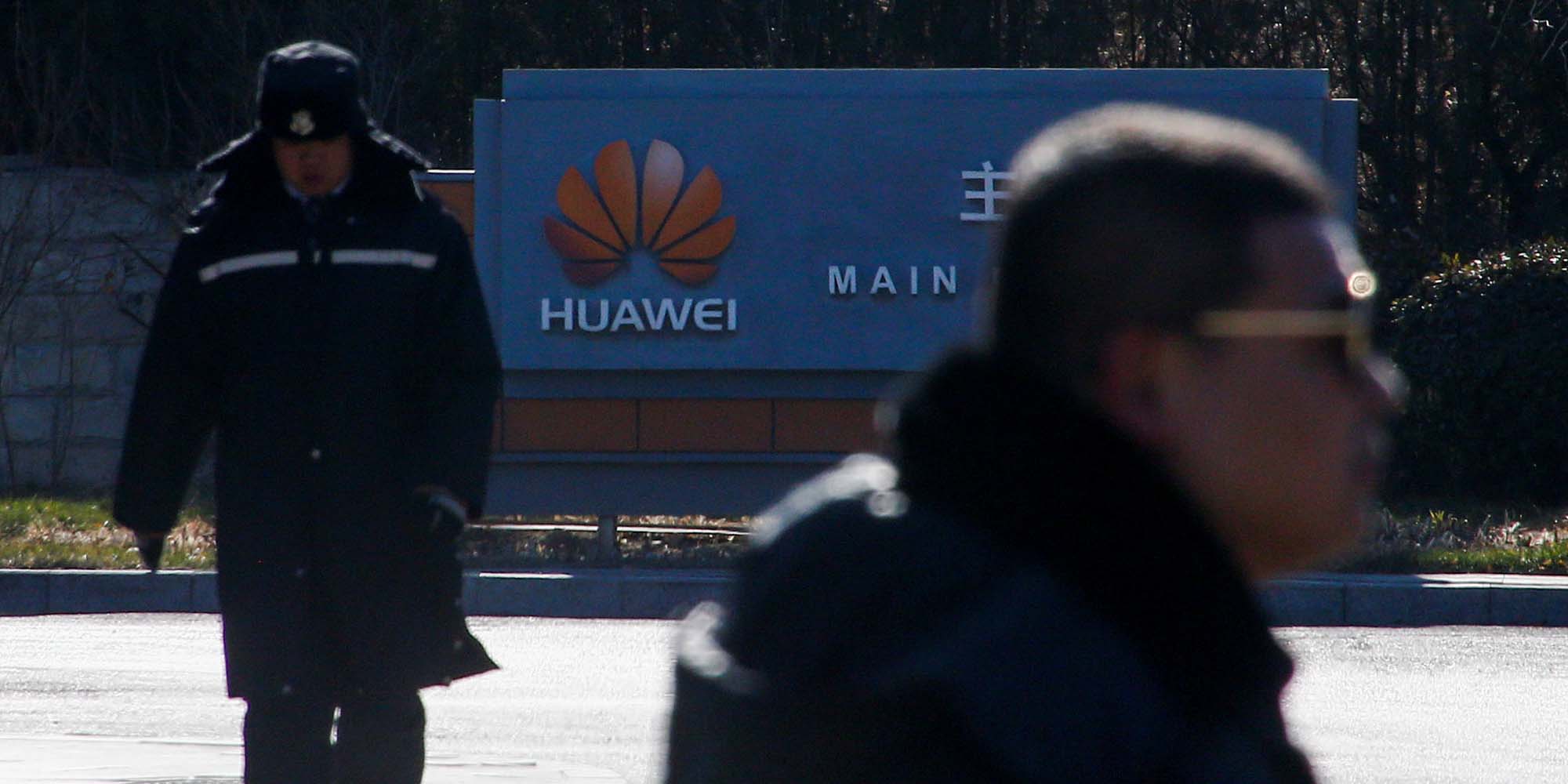 NEWS
Huawei Breaks Silence After Sending Former Employee to Jail
Netizens are up in arms over revelations that the Chinese telecom giant accused a former employee seeking severance of extortion. He was detained 251 days before being released for lack of evidence.
Huawei came under fire on Chinese social media over the weekend after it was revealed that the telecom giant had accused a former employee seeking severance of extortion and blackmail, leading to his detention for nearly nine months before his ultimate release due to lack of evidence.
The company's response Monday only seems to have further fanned the flames.
"We respect the decisions of the judicial authorities, including the police, the procuratorate, and the court," Huawei said, according to a statement published by state broadcaster China Central Television. "If (the former employee) Li Hongyuan thinks his rights and interests have been violated, we encourage him to defend those rights through legal channels, including suing Huawei."
In January, police in the southern tech hub of Shenzhen formally arrested Li, who worked for Huawei for over 12 years, on suspicion of blackmail and extortion, having already detained him a month earlier, according to a procuratorate filing circulated since Thursday on Chinese social media. Li was released in August due to a lack of evidence after being held in custody for 251 days.
In an article Monday that has since been deleted, Li told domestic outlet Jiemian that he joined Huawei in October 2005 and was asked to resign in January 2018, after he reported his department for allegedly inflating sales figures. Li left Huawei in January 2018, but negotiations over his severance dragged on for weeks. Finally, in March, his department sent him 300,000 yuan (then around $45,000) in severance via a secretary's personal bank account.
Li told Jiemian he didn't find this unusual, and assumed the transfer had been made with the company's approval.
On Dec. 16, 2018, police officers broke into Li's home in Shenzhen while he was asleep and apprehended him, initially on suspicion of embezzlement. Around two weeks later, the charge was changed to blackmail and extortion. Li's accuser was his former employer, and the main evidence against him was the transfer record of 300,000 yuan from the secretary's account.
According to the procuratorate filing, Huawei claimed that from December 2017 to March 2018, Li had threatened to report the department manager's exaggerated performance data to Huawei's upper management and demanded around 300,000 yuan in hush money.
Li was released from custody in August after his wife found a two-hour audio recording of Li's severance negotiations with the company's HR department and presented it to the procuratorate as proof of her husband's innocence. On Nov. 20, the procuratorate decided to award Li 107,522 yuan in compensation for wrongful detention.
Li's story has been met with sweeping sympathy on Chinese social media, with many internet users reacting furiously to how Huawei appears to have treated a longtime employee and demanding that the company apologize. Hu Xijin, the editor-in-chief of China's nationalist Global Times newspaper, wrote in a post on microblogging platform Weibo that the procuratorate's decision to release and compensate Li is irrefutable proof of his innocence. "Huawei failed to give a timely response to help resolve the conflict in a more reasonable manner, and this reflects flaws in Huawei's management," Hu said.
Li told Jiemian that, from the time he received his severance to this week, Huawei did not reach out to him once. Before the company's official response Monday, Li had expressed his hope of meeting with the company's CEO, Ren Zhengfei, to discuss the matter further.
"Huawei's statement can basically be summarized in two words: Sue me!" columnist Shen Bin wrote in a popular commentary for The Paper, Sixth Tone's sister publication, criticizing the large company's arrogant posturing. "An elephant stepped on an ant but didn't kill it, so it said to the ant, 'You can step on me, too,'" a Weibo user wrote in a widely shared post. Some online have described Huawei as "spoiled" by a recent wave of positive public sentiment, while others have vowed to boycott the company and its products.
2019 has been a challenging year for China's tech companies. Last month, gaming giant NetEase was criticized on domestic social media for allegedly pressuring an employee to resign after he was diagnosed with a life-threatening heart condition. And in March, a group of Chinese developers protested online against tech companies imposing grueling — and illegal — work schedules typically described as 9 am. to 9 p.m., six days a week. Huawei in particular has a reputation for militaristic rigor, or "wolf culture," that prioritizes collective success above personal sacrifice.
The public outcry against Huawei over the past week is rare, given the company's rising status as a leader in 5G and an object of national pride and patriotism amid Canada's ongoing detention of its CEO's daughter, Meng Wanzhou, at the behest of the U.S. over the company's alleged violations of sanctions against Iran — allegations many political apparatchiks in China view as arbitrary and groundless.
You Yunting, a Shanghai-based lawyer, told The Paper that Huawei's handling of Li's case has exposed two problems. First, Huawei should not have pursued a criminal case for what was clearly a labor dispute, You said, adding that the decision to do so speaks volumes about the company's problematic corporate culture. Second, Li's 251-day detention reveals serious flaws in how Shenzhen law enforcement handles criminal cases. The lawyer believes Huawei was trying to make an example of Li — a warning to future employees who might otherwise cause a fuss over larger severance packages.
"I considered the consequences, but I never thought the cost would be jail," Li told Jiemian. During his detention, his grandfather passed away, Li said, and his wife had to keep his whereabouts a secret from his daughter.
Following his release from jail, the 42-year-old says he would like to start his own business, as he's "too old" to be employed elsewhere. In his most recent interview with The Paper, Li said he's in the process of leaving Shenzhen to return to his hometown in Zhejiang. He said he doesn't plan to accept further media interviews, as the case has already spiraled "out of control."
To many in China, Li represents the quintessential everyman, working for — and then striving against — a large, faceless company. "The reason the public cares so much about this case is not because they're out to get Huawei, but because they are all scared of becoming the next Li Hongyuan," wrote one Weibo user.
Editor: David Paulk.
(Header image: Security guards patrol the grounds outside Huawei's offices in Beijing, Dec. 6, 2018. Thomas Pete/VCG)