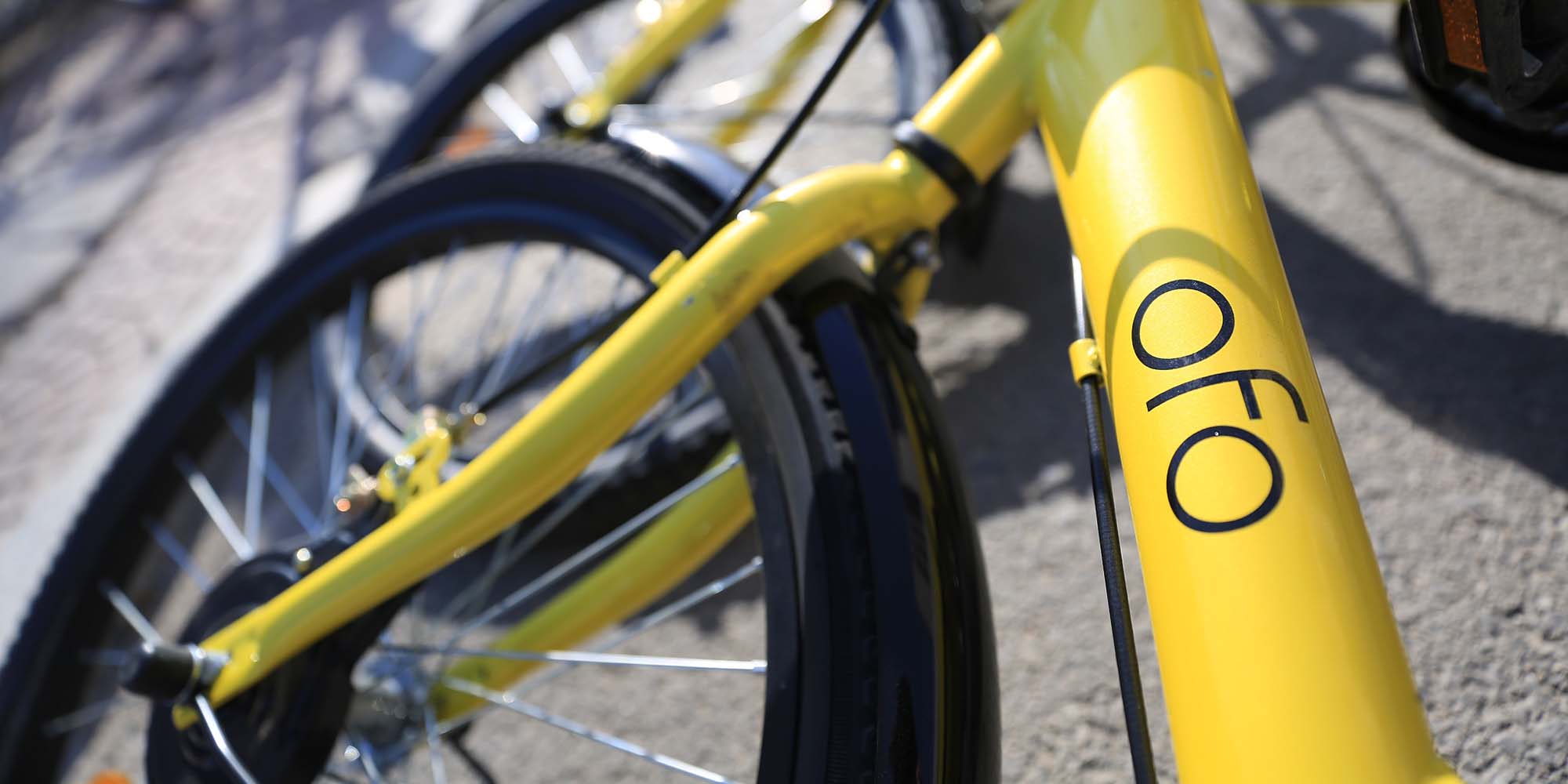 NEWS
Want Your Ofo Deposit Back? It's Going to Cost You
The embattled bike-sharing platform's latest deposit refund strategy hinges upon users spending thousands of yuan on Chinese e-commerce platforms — and they're not happy about it.
More than 15 million people in China are waiting on Ofo — China's once formidable but now foundering shared-bike company — to refund their cash deposits. Unable to return the funds all at once, however, the firm has resorted to an unconventional refund strategy.
Users found out this week that Ofo has added a new portal within its mobile app called Tiantian Fan Qian, or "every day return money." The feature targets users who have asked to have their deposits refunded — a process the company says is supposed to take 15 working days.
But getting the money returned through the portal is hardly straightforward. First, users have to start spending. Each purchase they make on Tiantian Fan Qian from a major e-commerce platform like Taobao or JD.com gives them a small portion of their deposit refund.
For example, a user can get 5.07 yuan ($0.72) back from their deposit of 99 or 199 yuan, depending on when they registered on the Ofo app, by purchasing a bottle of tea leaves for 58 yuan. Or they can get 2.10 yuan back from buying an Intel computer processor for 1,199 yuan. But users still can't withdraw the credits toward their deposit until they add up to 20 yuan — meaning they'll likely have to spend several thousand yuan buying items they may or may not need to get the full deposit back.
Moreover, once an Ofo customer opts to use the Tiantian Fan Qian portal to reclaim their deposit, they are automatically barred from seeking a refund through any other available channel, such as badgering customer service or simply waiting among the millions in line.
The new refund policy has been poorly received by customers, many of whom have already been waiting over a year for their deposits. "Shameless," one user on microblogging platform Weibo commented under a domestic media outlet's poll about the scheme. "Am I misunderstanding the meaning of 'refund'?" wrote another. Still other Weibo users have accused Ofo of trying to make shopping compulsory.
Once a superstar startup valued at over $2 billion with a star-studded lineup of investors including e-commerce giant Alibaba and ride-hailing firm Didi Chuxing, Beijing-based Ofo has found itself in dire financial straits since the country's shared-bike bubble burst in late 2017, and it now serves as a cautionary tale for China's often-volatile startup sector.
The business model of China's shared-bike industry — whose top players focused on amassing user deposits and controlling market share, while undercutting each other on riding rates to the extent that they were almost free — has long been criticized as unsustainable. Ofo saw the writing on the wall when courts in Beijing and Shenzhen ordered the company to settle tens of millions of dollars in debts owed to its manufacturers.
In December of last year, Dai Wei, the company's 28-year-old founder and CEO, was blacklisted by a Beijing court over a separate legal dispute with a Hangzhou-based logistics company. The legal decision restricted him from spending money on a variety of goods and services including vacations, properties, cars, renovations, luxury hotels, financial products, high-speed rail travel, and private schooling for his children.
In the past year, the company's customers have joined its business partners in calling for restitution. Last December, hundreds of Ofo users gathered outside the company's Beijing headquarters demanding that their deposits be returned, only to leave the premises empty-handed.
In a comment under the Weibo poll, one user claimed he had to make over 30 phone calls to Ofo's customer service department before his deposit money was finally returned. In September, domestic media outlet 36Kr reported that over 15 million users were waiting in line to have their deposits returned. Even if Ofo returned 3,500 deposits per day, 36Kr calculated, it would take nearly 12 years to clear the debts completely.
Ofo in September moved out of its offices in Zhongguancun, Beijing's bustling hub for startups and tech companies, according to local media. Today, only around 200 employees reportedly remain, compared with over 6,000 during the company's heyday. Ofo has faced persistent rumors of bankruptcy, though its CEO, Dai, has firmly denied them, vowing in an internal memo last year that the company would "survive even on bended knee."
To manage its mounting debts, Ofo has tested a number of potential solutions. The company launched its first e-commerce portal in May — but rather than gradually doling out refunds, it allowed deposits to be converted into discounts on select items. Then in late June, Ofo launched Kankan, an in-app news feed feature that aggregates content exclusively from state-run media outlets like Xinhua and China Central Television. The move was widely perceived as a thinly veiled attempt to stay within the party's good graces.
Ofo's media department had not responded to Sixth Tone's interview request by time of publication Friday, and repeated calls to its customer service hotline went unanswered.
Editor: David Paulk.
(Header image: VCG)