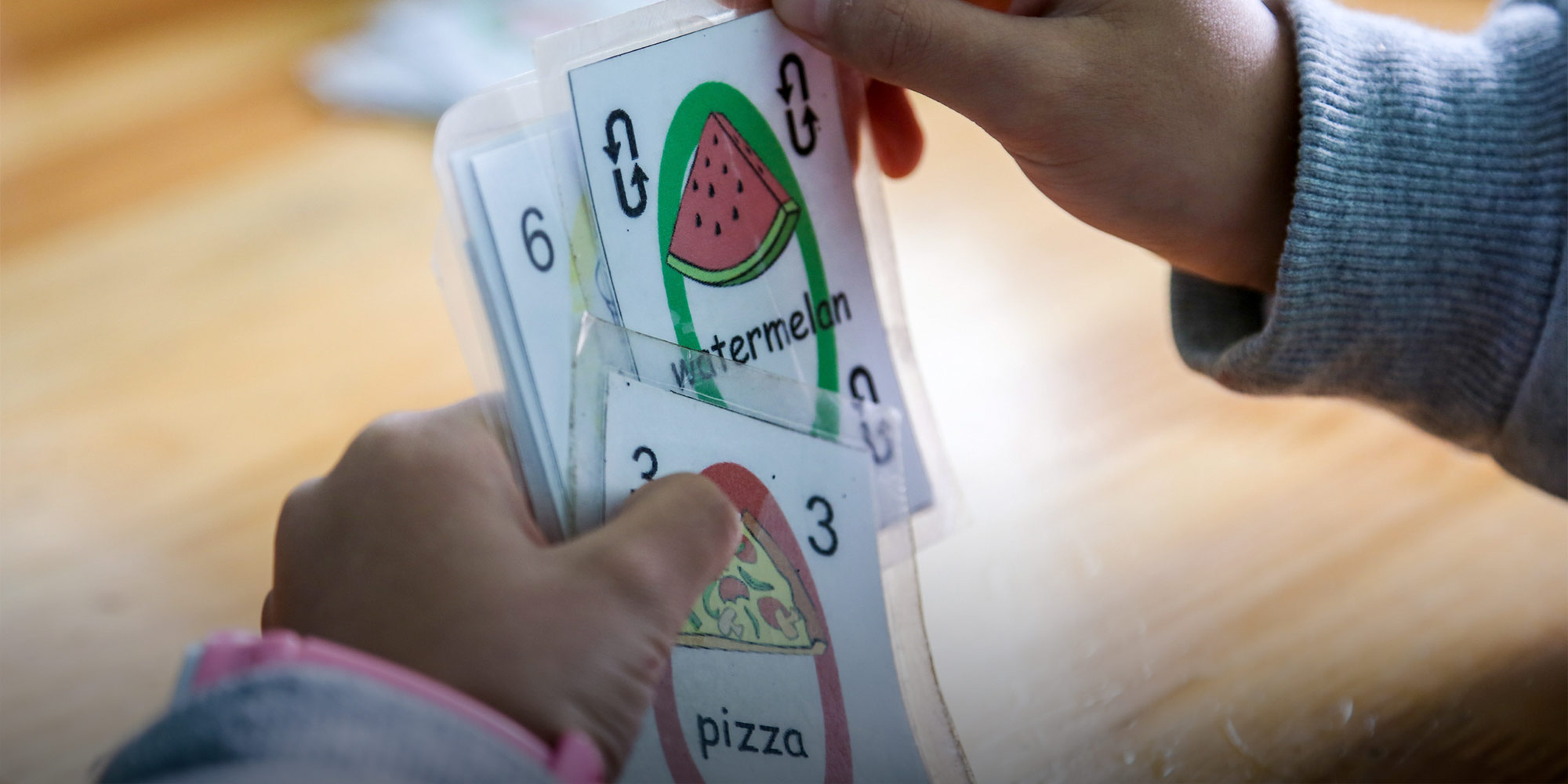 FEATURES
School's Out: China's Suddenly Disappearing English Academies
Language learning centers across China are folding overnight, leaving angry parents out of pocket.
SHANGHAI — Two weeks after she fled the country, Yulia Turchinova flew back to China to face the music. The 32-year-old landed at Shanghai's Pudong International Airport Nov. 16 and headed straight for the public security bureau in the city's eastern Pudong New Area.
"I feel guilty — I failed everyone," a weary-looking Turchinova tells Sixth Tone after emerging from a three-hour interrogation at the bureau.
On Nov. 1, Turchinova had abruptly shut down the English training center she had been running in Shanghai for two years — Step Up Education — and boarded a flight for her native Russia. In the process, she had left behind more than 200 families who had paid her over 2 million yuan ($285,000) in tuition fees, according to the parents' estimates.
For the police officers in Pudong, the fact that Turchinova had absconded was not a surprise: They were shocked she came back.
"We've received reports from hundreds of parents after the training centers they'd put their kids into suddenly closed," says an officer at a police station near Step Up's campus in Pudong New Area, who requested anonymity for privacy reasons. "Step Up is just one of them."
Stories of English tutoring centers vanishing and leaving clients out of pocket for thousands of yuan have spread like wildfire across the Chinese internet in recent months. The officer in Pudong declines to reveal the specific number of such cases his department is dealing with, but says it is, "a newly emerging phenomenon this year."
The wave of closures has taken many by surprise. The market for English language education was previously booming as a growing number of ambitious parents looked to give their kids a head start in life by signing them up for private classes from as young as 3. China's English training market is predicted to be worth 220 billion yuan by 2020, up from 104 billion in 2015, according to Beijing-based research firm Bosi Data Research Center. But schools have been plunged into crisis this year amid intensifying competition and a government crackdown on illegal practices within the industry.
In October, the industry was rocked by the bankruptcy of Web International English, one of the country's most well-known English training firms with a network of 154 schools spread across 62 cities. The announcement triggered a crisis of confidence among parents and investors, which soon dragged other companies into financial difficulties.
Within weeks, Happy Goal Kids Education, a former subsidiary of Web International, was forced to close all its outlets. The firm cited the collapse of Web International as a major factor: Prospective learners became reluctant to prepay for classes for fear of the company folding, while current students applied for refunds on their own prepayments, the company said in a statement.
Many other firms have faced a similar fate. Though comprehensive data on the number of training school closures is not available, the Chinese venture capital industry news service PEdaily.cn has identified more than 20 instances of extracurricular training companies shutting down for financial reasons in 2019.
The Chinese government, meanwhile, launched a campaign to clean up irregular practices in the English training industry in August 2018 that has forced yet more companies to shut down temporarily or permanently. According to China's minister of education, Chen Baosheng, officials had investigated more than 401,000 training organizations as of March this year, finding illegal practices in 273,000 of them.
Step Up became embroiled in both of these issues. On Nov. 1, the school was forced to close its doors after Turchinova was unable to resolve the company's legal status. This prompted anxious parents to report Turchinova to the police, fearing she planned to become the latest school operator to run away with her clients' prepaid fees. Ironically, the calls from the police scared Turchinova so much, she decided to drop everything and move back to her hometown of Barnaul in Western Siberia that night.
"I didn't want to flee, but I didn't want to go to jail either," says Turchinova. "If I'd known it'd be so complicated to run an English training center here, I never would have set up Step Up."
The Russian's struggles over the past year reveal much about the turbulence shaking the Chinese education market as authorities are suddenly clamping down on an industry that had previously expanded rapidly with little regard for regulatory compliance.
Turchinova founded Step Up in August 2017, just a few months after she had moved to China to teach English. The center specialized in early education for local children aged between 3 and 6.
"I'd seen foreigners coming to China for easy money — the schools changed teachers so frequently and didn't provide them with support," says Turchinova. "But I was ready to be dedicated and wanted to do something that could really help."
As a new arrival, however, Turchinova spoke little Chinese and was not familiar with the local laws and regulations governing language schools. She had found a local business partner who promised to deal with any administrative issues associated with operating Step Up, but in December 2018, she received a visit from police inspectors. She realized her partner's assurances had been empty. 
"The police told me that I was running an illegal school and that it was a very serious issue," says Turchinova. "They gave me six months to figure out what I should do about it."
It turned out that Step Up, like many other schools in the city, was only registered as a regular business, rather than an educational organization. The requirements for obtaining the educational license were much higher and more complex.
"In Shanghai, for example, a candidate should operate a center larger than 200 square meters, and if the business doesn't own the space, the rental contract should last for no less than three years," an employee of a Shanghai-based English training company surnamed Duan, who refused to give her full name for privacy reasons, tells Sixth Tone.
According to Duan, schools in Shanghai often struggle to obtain the educational license. Her company plans to focus more on neighboring provinces Anhui and Jiangsu, where business conditions are easier, she adds.
"It's extremely difficult to acquire the license this year, given the tightened control over this market," says Duan. "Whether the business owner is well-connected also partly decides if a center can get the license efficiently."
Despite repeated assurances from her Chinese partner that the license issue would be fixed within weeks, Step Up was still operating illegally in August. Turchinova realized she would need to find another way to acquire a license, and she began exploring ways to collaborate with a larger organization.
"Licensed educational organizations charge at least 300,000 yuan to sublet us a license, turning us into their so-called branch school," says Turchinova. "But they're scared to do this now."
Subletting licenses is a common but dubious practice in China's educational market, according to industry insiders. While not technically illegal, it is considered risky in the current climate. According to Turchinova, she was close to concluding a deal with a licensed organization in Shanghai, but the partner pulled out at the last minute.
"That was just when the news about Web broke, closely followed by that of Happy Goal," says Turchinova. "Everything is so unstable, and everybody is scared. Big and well-established schools don't want to make any moves and want to stay low-profile."
After the collapse of this deal, Turchinova severed ties with her business partner over his failure to resolve the license problem. In retaliation, he terminated Step Up's lease with the company's landlord, forcing the school to close its doors.
The shutdown set in motion the train of events that eventually led to Turchinova leaving the country with her husband and two children. Yet she insists she always planned to pay back her clients.
"For me, doing something illegal is unacceptable," says Turchinova. "I only did this because I was promised I'd get the license next week, next month, very soon. It's the only thing that kept me going."
More than 200 children were studying at Step Up prior to the shutdown, and hundreds of parents quickly formed a group on the social media app WeChat to figure out what to do. Many assumed Turchinova had scammed them.
"It must have been well-planned: There are so many cons targeting parents," wrote one mother on the group's message feed, claiming she had paid Step Up 17,000 yuan for a year's classes just days before its sudden closure.
In many cases, the story might have ended there. But Turchinova was lucky: She received crucial help from the father of one of her students that enabled her to come back to China and attempt to restart Step Up.
Jason Qiao, whose son has been studying at Step Up since 2017, is a board member at a Shanghai consulting firm specializing in lean manufacturing projects. He promised to invest in the school and help it apply for a license from the education authorities.
"The market needs are there: Quality preschool education is key to elite education, which many local parents value," says Qiao. "It was a chaotic market and, as a parent, I'm glad the authorities are cleaning out illegal operations. But Step Up has a good teaching team that is very dedicated. We need to make efforts not to lose such good resources."
Qiao's company has not yet acquired a license to operate an educational organization, but it believes it can do so within three months. "Step Up has met the requirements," says Qiao. "Given families' urgent need to continue learning with the teachers here, I hope the education bureau can speed up their approval procedure to license us."
The parents' group, which originally reported Turchinova to the police, is now fully on board with the new plan, according to Li Xiaoli, mother of a 6-year-old girl who studies at the school. On Saturday, Li presented local police with a petition signed by 70 parents, asking them to drop the case.
"It's hard for families to find good teachers that their kids like," says Li. "We visited many other organizations before choosing Step Up."
The school's low prices are also a major factor in many parents' attitudes: While many English training centers in Shanghai charge up to 200 yuan for a 45-minute class, Step Up costs less than 100 yuan.
On Nov. 18, Step Up opened its doors once again with its entire team on board. According to Turchinova, her staff was worried the parents would be angry with them ahead of the first day back. In the end, it was the opposite. "The parents gave us hugs and a big cake," says Turchinova.
For Step Up, as for many other schools, the future remains uncertain. Turchinova has left her children in Russia for now, while she attempts to obtain a license. Duan, the education company employee, expects the instability caused by the clampdown to continue into 2020. But Turchinova remains optimistic about the prospects for English education in China.
"I definitely don't want to leave the market," she says. "Parents here all recognize the importance of learning English from a young age. In Russia, we have to first persuade people this is important."
Editor: Dominic Morgan.
(Header image: Children play a card game to remember vocabulary at an English training school in Kunming, Yunnan province, Oct. 13, 2018. IC)